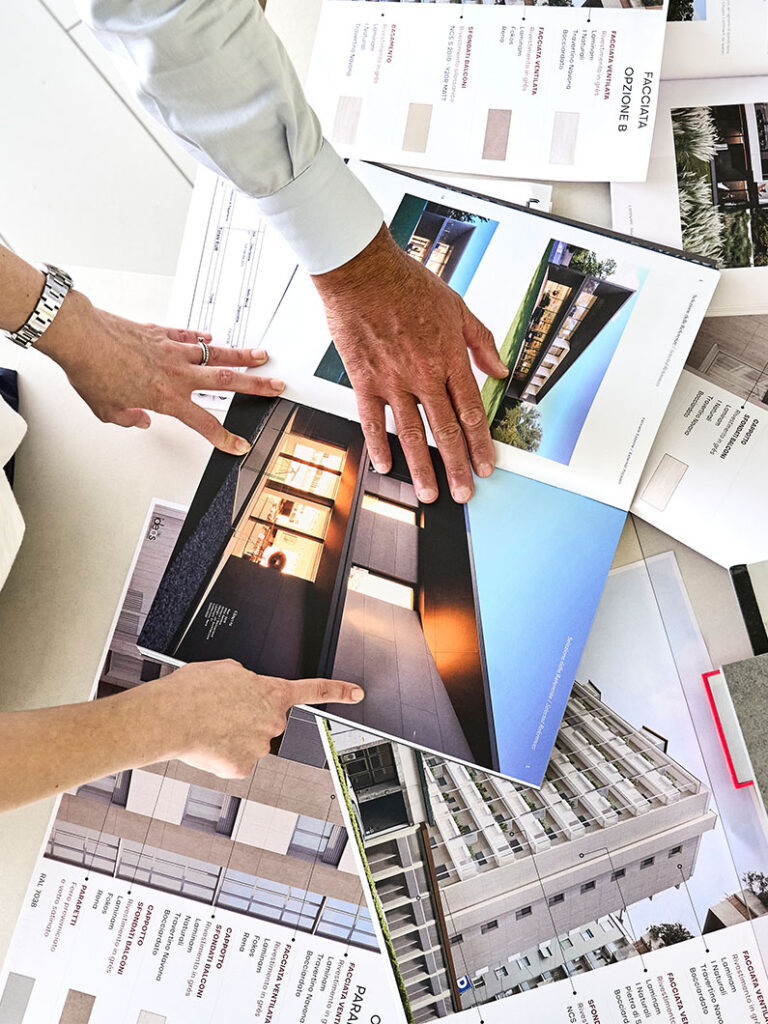 Together, for well-being
We design premium quality natural surfaces to inspire architects, designers, and all those who wish to shape places where we can live well and feel confident. We are explorers, empathetic interpreters of reality in its every form. Thanks to the talent of our people, we set trend in terms of elegance and quality, using cutting-edge technologies to ensure timeless surfaces that offer exceptional performance levels through sustainable production processes.
From kitchen worktops to furnishing elements, flooring and cladding, and also exterior façades: for us, every space tells a story.
We are storytellers, unwavering supporters of responsible aesthetics that respect mankind and the environment, that liaise with Nature and with the needs of its advocates.
Our horizon is the world.
Pioneers since the beginning
The word which best describes our story is evolution, because we have always considered innovation to be a founding value for the definition of new design visions.
Laminam was established in the early 2000s, following the invention by our founder of a production technology to create ultra-thin, large sized ceramic surfaces. Since the sector was now ripe, the Brand invested in the intuition of marketing innovative sizes and thickness options, thereby revolutionising the ceramic market.
Thanks to significant investments in technological innovation and Research & Development, to ongoing constructive dialogue with the entire value chain and to the ability to conquer new markets, Laminam has today acquired international leadership in the high-quality Natural Surfaces sector.
Offering large sized ceramic surfaces with superior technical and aesthetic performance levels, used mainly in traditional and advanced architecture (flooring, cladding, façades) and in the design industry (horizontal worktops for kitchens and tables, furnishing elements and bathrooms).
Eclectic, versatile, distributed in more than 100 countries world-wide: creations Made in Laminam are continuously supplemented with new colours and finishes to value the creativity of designers, architects and anyone in need of giving their space a new look.
The research and development department and the technological laboratory work non-stop on new materials, new bodies, new technologies to improve the efficiency and sustainability of products, expanding the markets and intended uses.
Laminam is currently controlled by Alpha, an independent pan-European private equity fund, specialising in mid-cap operations in continental Europe, with offices in Milan, Paris, Luxembourg, Frankfurt and Amsterdam, which invested in the company together with the management team.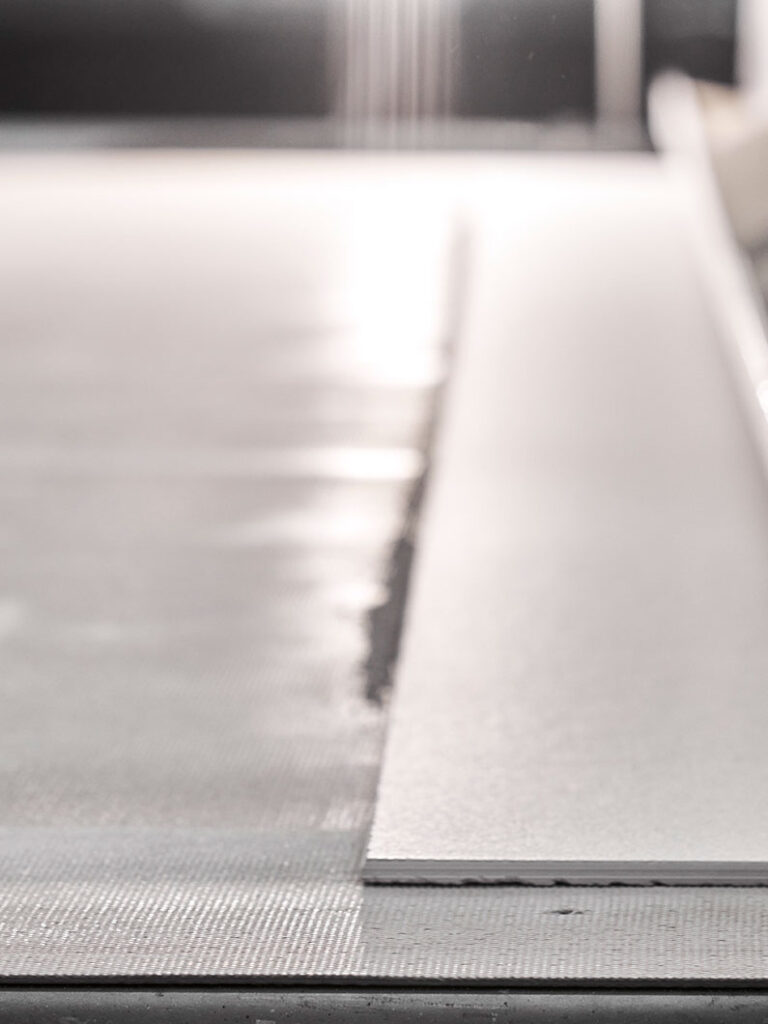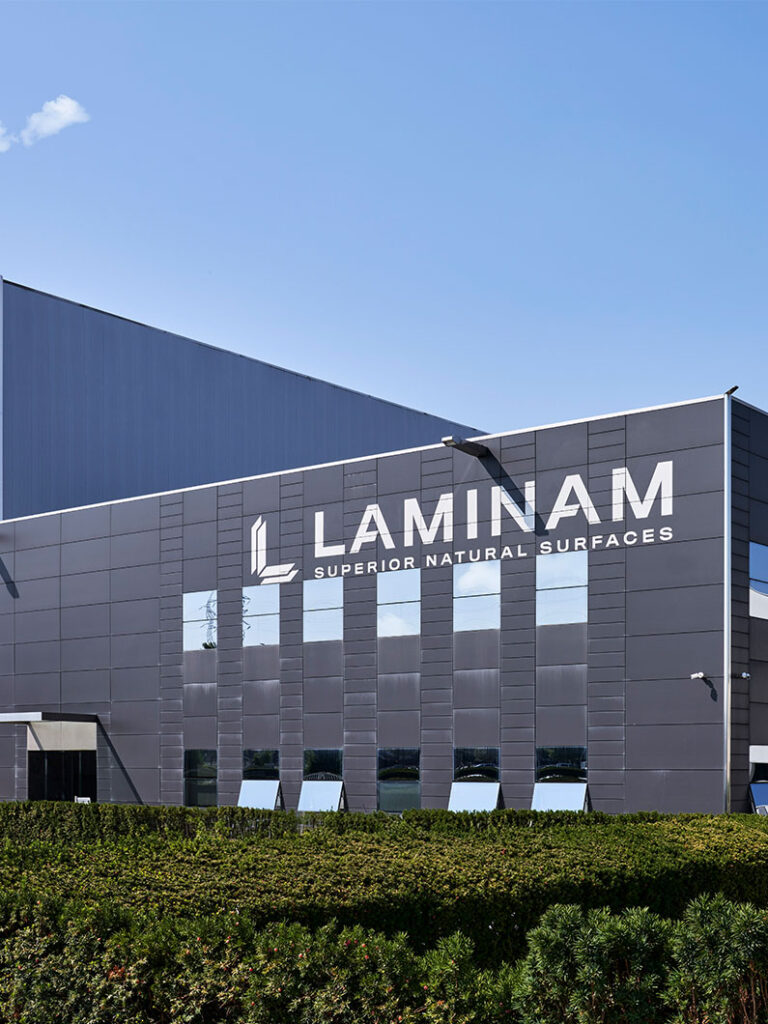 Ambassador of Italian design to the world
A clear international engagement is backed by a deeply-rooted Italian pride: the design of all our products is solely Made in Italy.
We are ambassadors of all-Italian creativity the world over, thanks to a network which boasts a generous four production plants, a service company in Italy and eleven sales branches; these are backed by warehouses and logistics hubs in all the main geographical areas, multiple flagship stores as well as a network of distributors across the globe.
The headquarters are located in Fiorano Modenese (MO), in the heart of the ceramic valley.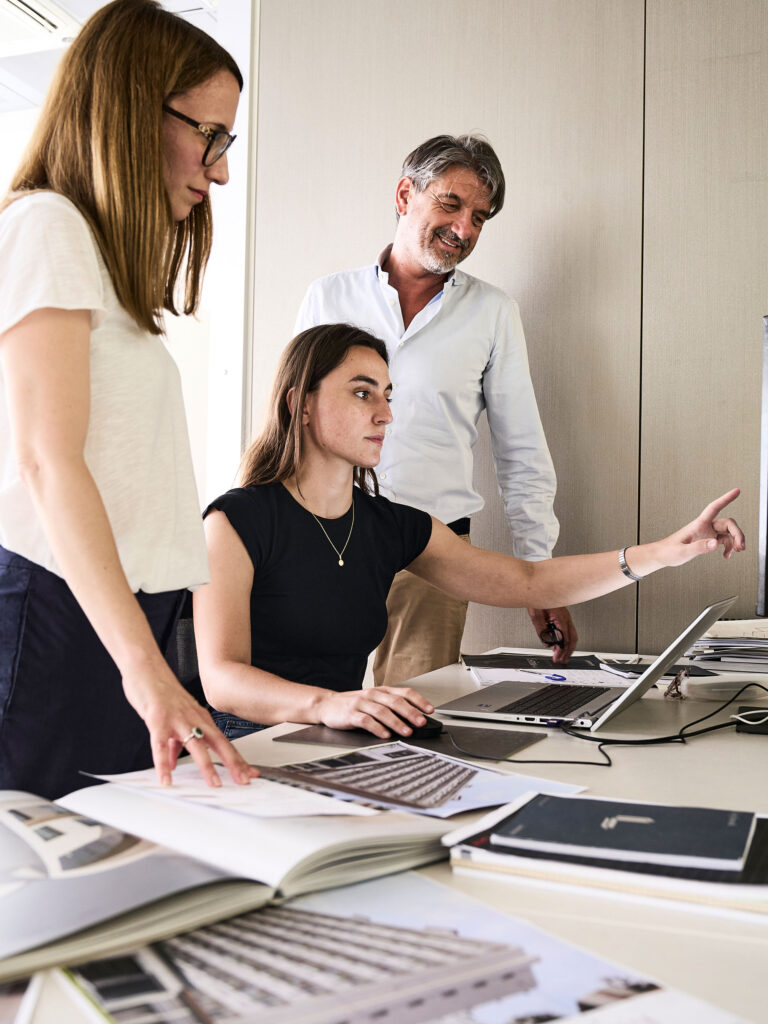 People-centric approach
People more than anything else actually make a difference at Laminam.
We concretely support growth of all staff, with continued investments in training and in the safety of all our employees. We are determined to promote a welfare culture for the benefit of all the men and women at Laminam with solutions such as LAMINAM CARES, a project which groups together corporate welfare initiatives and health prevention and protection activities.
We rely on a strong collaboration with technical training institutes, as well as with universities and post-graduate master programmes. Together, we develop skills, we train and hire young talent.
We work closely with local institutions and communities we operate in and are part of, and are always present and involved in the decisive moments of company life.
More information
Get in touch with us for more information on Laminam surfaces or for technical support.