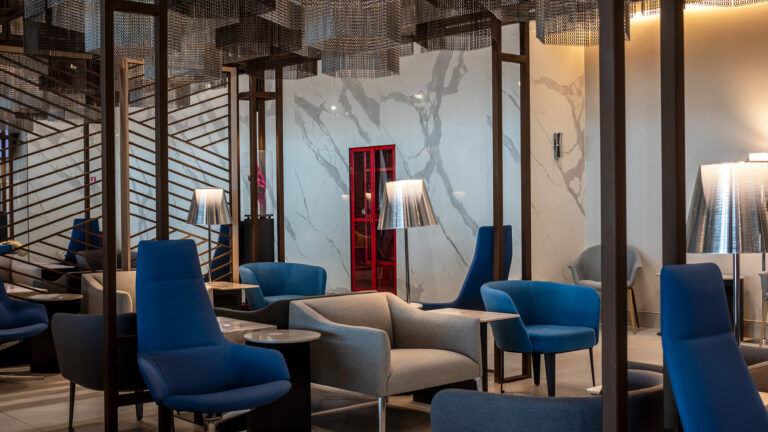 The versatility of Laminam wall cladding
Applying ceramic surfaces as wall cladding is a modern and sophisticated solution for both domestic and commercial premises. Whether you're scouting for modern or other styles of bathroom cladding solutions, kitchen cladding, living room cladding or bedroom cladding options, porcelain stoneware is a precious ally, which allows you to combine superior aesthetics with top performance.
At Laminam, we allow spaces fully to express your creativity, trouble-free: our ceramic surfaces, in fact, do not require any particular care or attention, which is why using porcelain stoneware to clad walls is a beneficial option since it offers a host of benefits from both a technical and an aesthetic perspective.
Porcelain stoneware is famous for its versatility and strength, and in recent years ceramic cladding has proven increasingly popular thanks to the superior aesthetic styling it delivers once installed.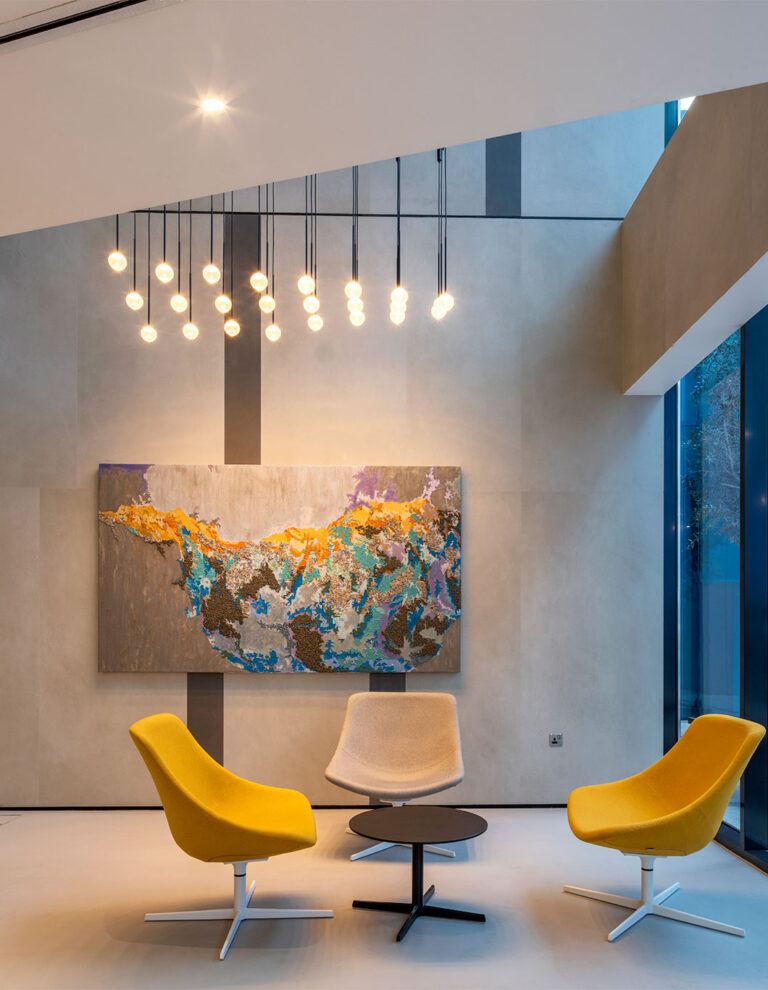 Used for instance as kitchen cladding, Laminam surfaces ensure health and well-being. In fact, ceramic is hygienic by nature, which means it does not retain any allergens and prevents the spreading of mould, mildew or bacteria, ensuring the setting remains healthy and safe. Using ceramic as bathroom cladding is absolutely efficient thanks to its superior resistance to humidity: porcelain stoneware in fact does not absorb water or liquids. This makes it resistant to humidity and moisture, making it ideal for use as modern bathroom cladding, shower cladding, kitchens and other areas subject to contact with water or possible squirts.
Choosing a porcelain stoneware cladding means benefiting from superior technical performance levels available in numerous colours. Indeed, Laminam boasts a range of approximately 100 colours, 9 surface finishes and various thickness options, to offer you the solution which best reflects your taste and needs.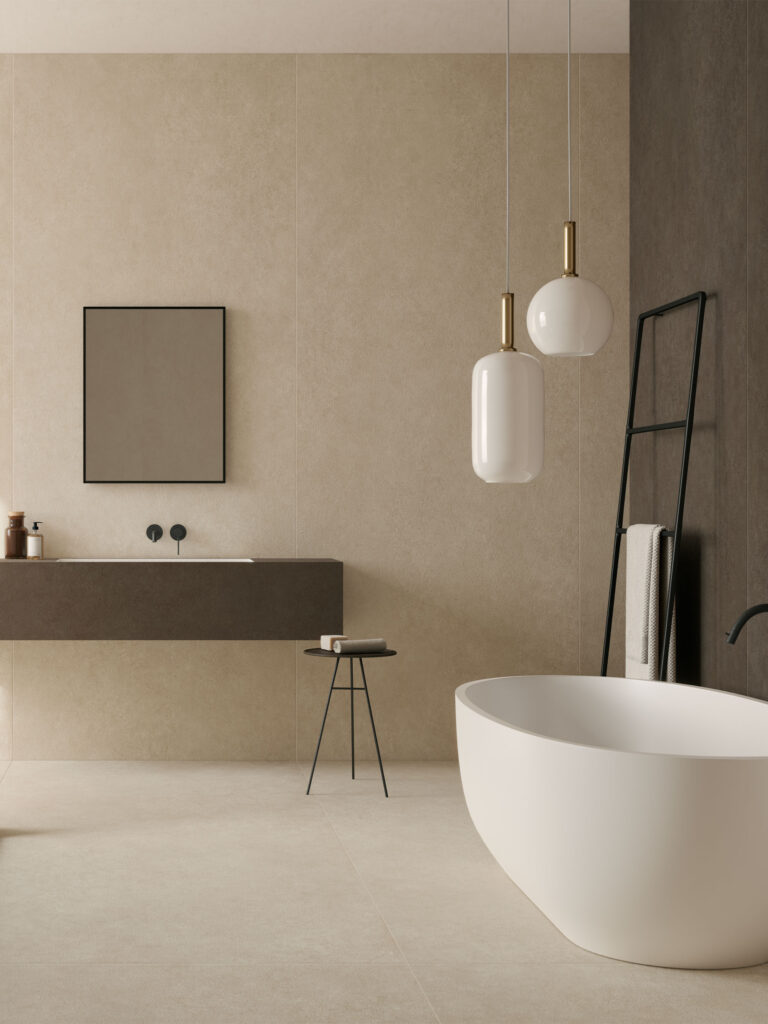 Why Laminam
Laminam ceramic wall cladding solutions are ideal for cladding interior walls:
Sophisticated styling: From finishes which pay tribute to natural stone, marble, wood or cement, to more modern and contemporary options, such as the metal effect finishes, Laminam ceramic surfaces adapt to any design style and help enhance the value and appearance of your interiors.
Fire resistance: Laminam ceramic surfaces are classified as fire-proof materials, which means they contribute to reducing the spreading of flames in the event of a fire. This feature makes them ideal for applications in settings where fire safety is a key factor.
Sustainability: Laminam ceramic surfaces are produced using natural raw materials and state-of-the-art technologies, minimising the environmental impact. Their durability and the fact they can be recycled at the end of their life cycle make them an eco-friendly and sustainable choice for architectural projects focusing on environmental responsibility.
Simple Installation: Porcelain stoneware can easily be installed using standard laying techniques. Laminam offers various installation options, including the traditional bonding method and the mechanical joint system, which make surface installation simpler. The light weight of our surfaces, in particular in the reduced thickness versions, simplifies the laying process, minimising construction site down times and associated costs.
The application of Laminam ceramic surfaces as interior wall cladding is an extremely beneficial choice for high-quality architectural projects.
Porcelain stoneware is ideal for cladding walls thanks to its strength, durability, easy cleaning and extensive range of design possibilities. This versatile material offers aesthetic and functional solutions for a broad range of settings, from residential projects to commercial applications.
Its superior aesthetic styling, which also pays tribute to natural stones, together with its fire resistance, extremely hygienic nature and eco-compatibility make it exceptional for those in search of a durable cladding oozing sophisticated design for interior walls.
More Information
Get in touch with us for more information on Laminam surfaces or for technical support.