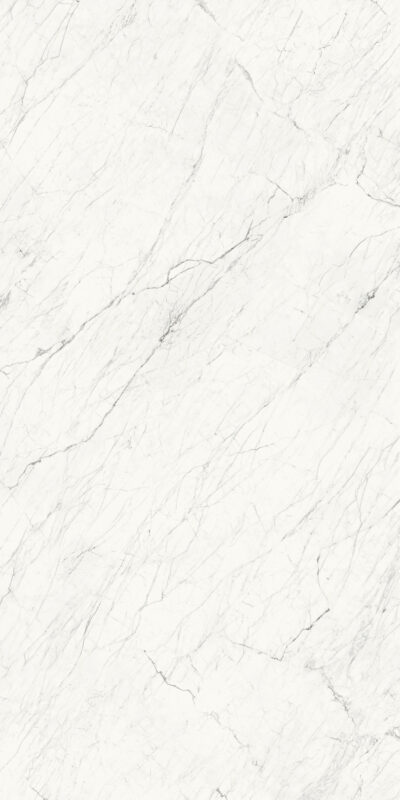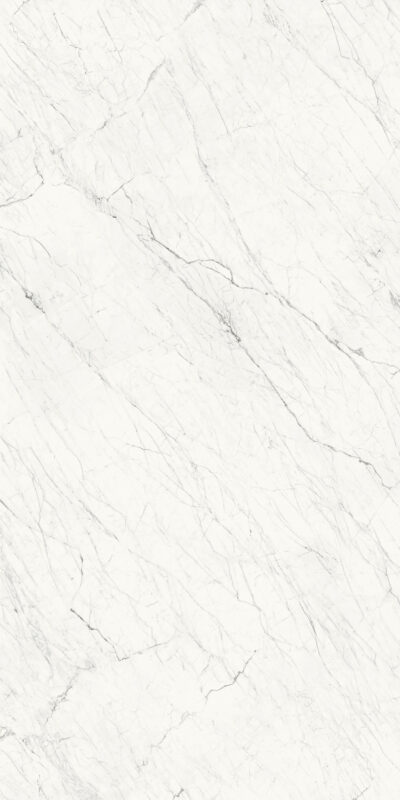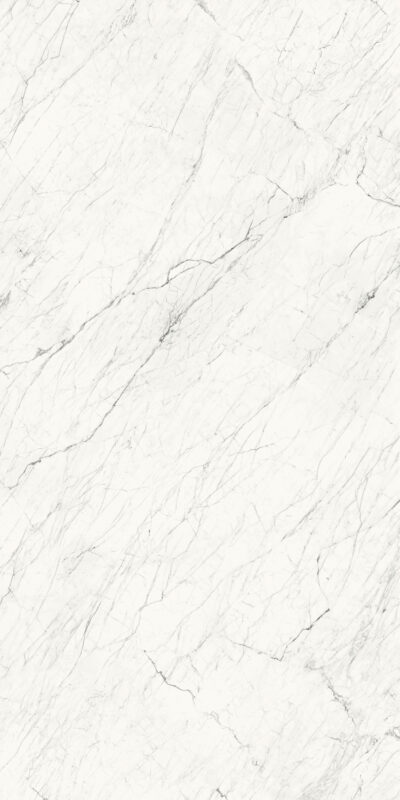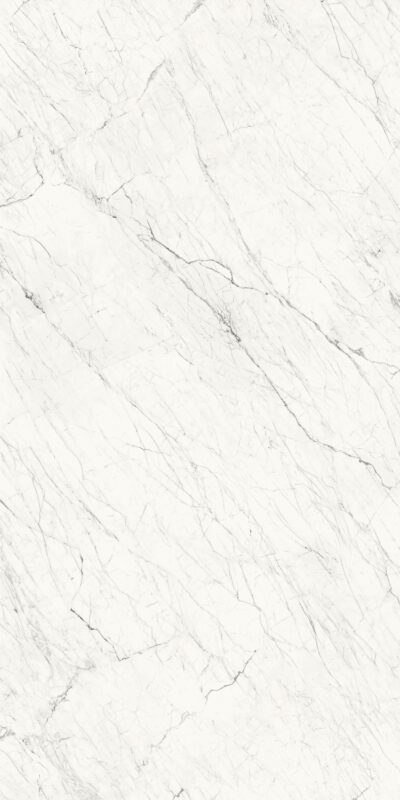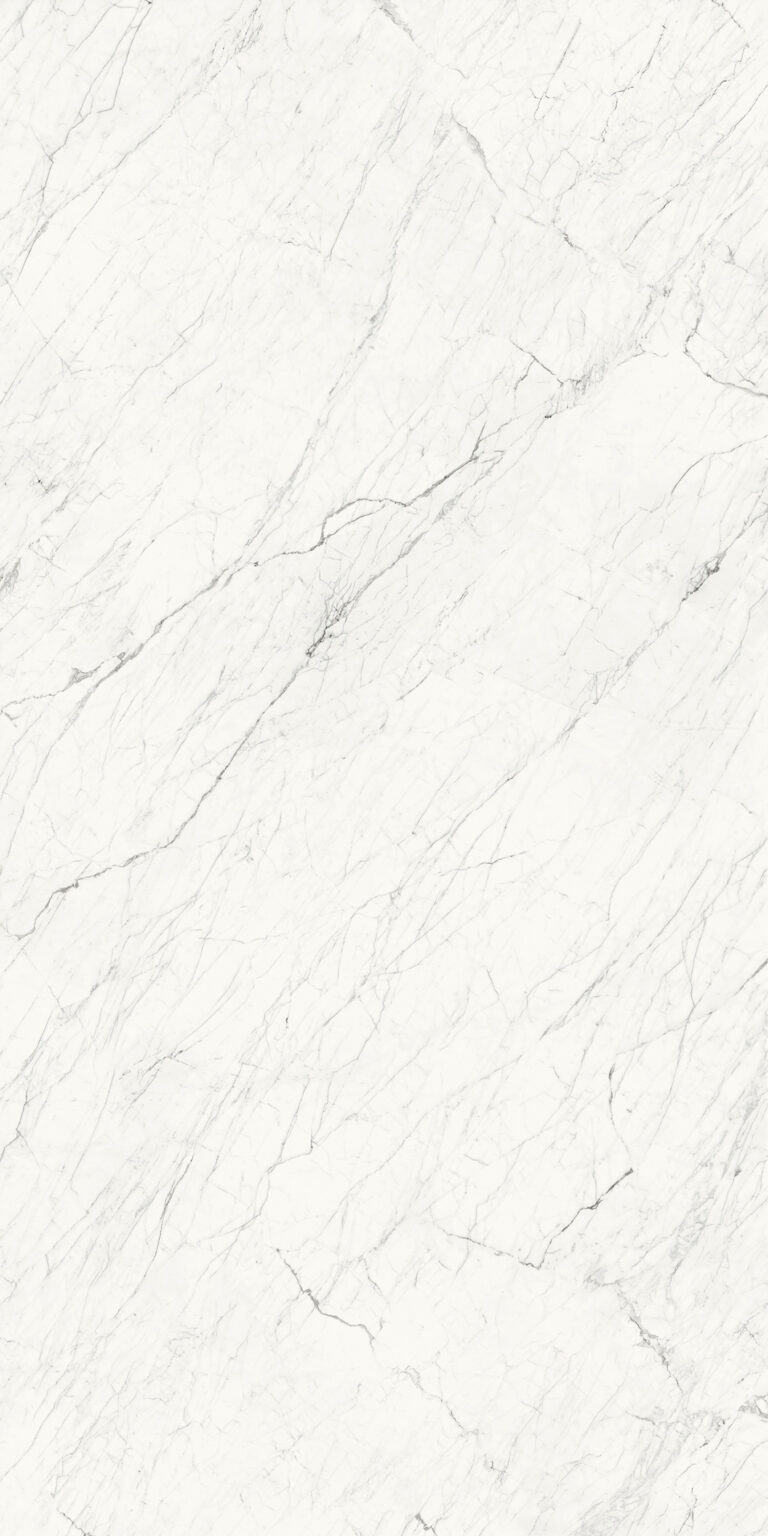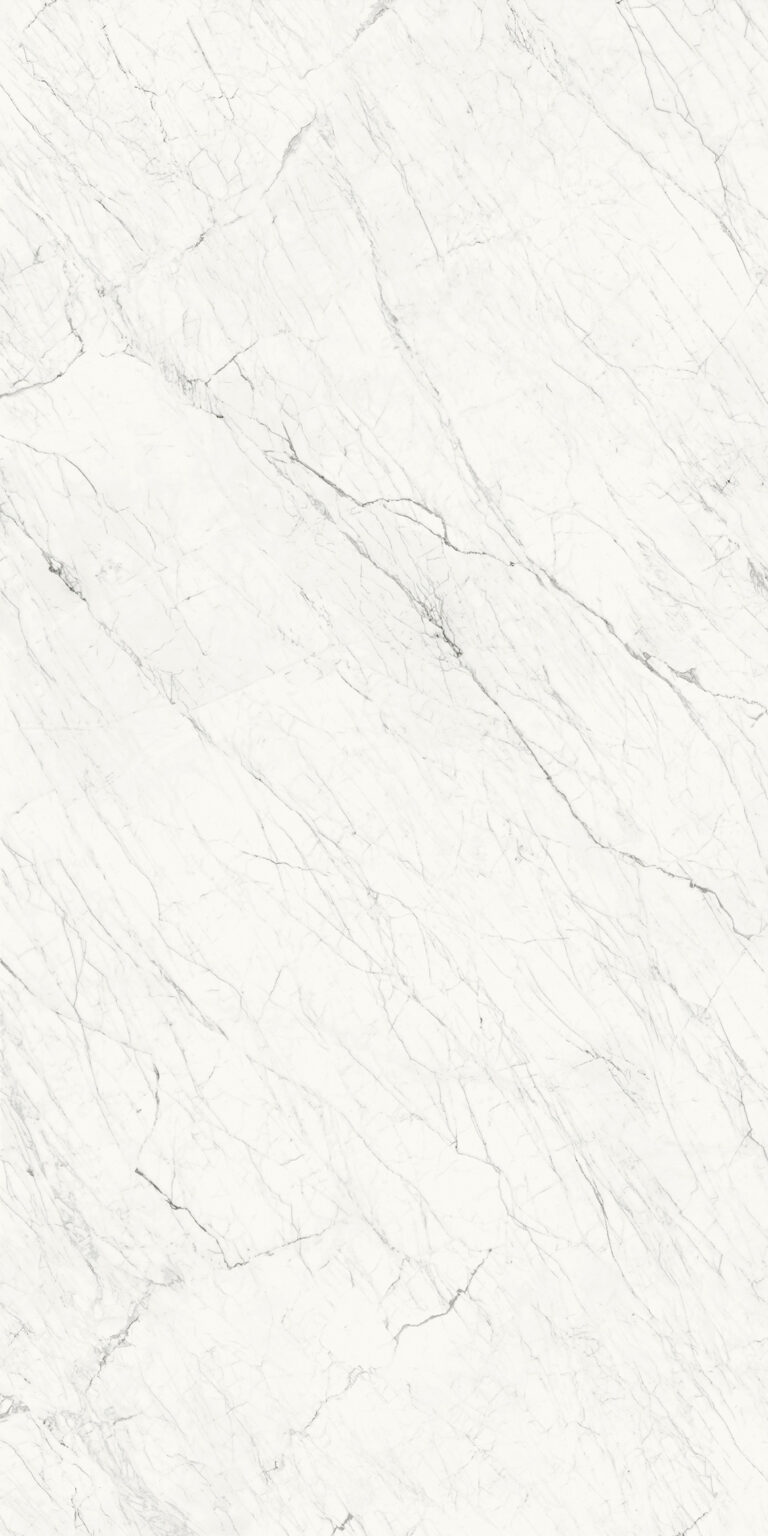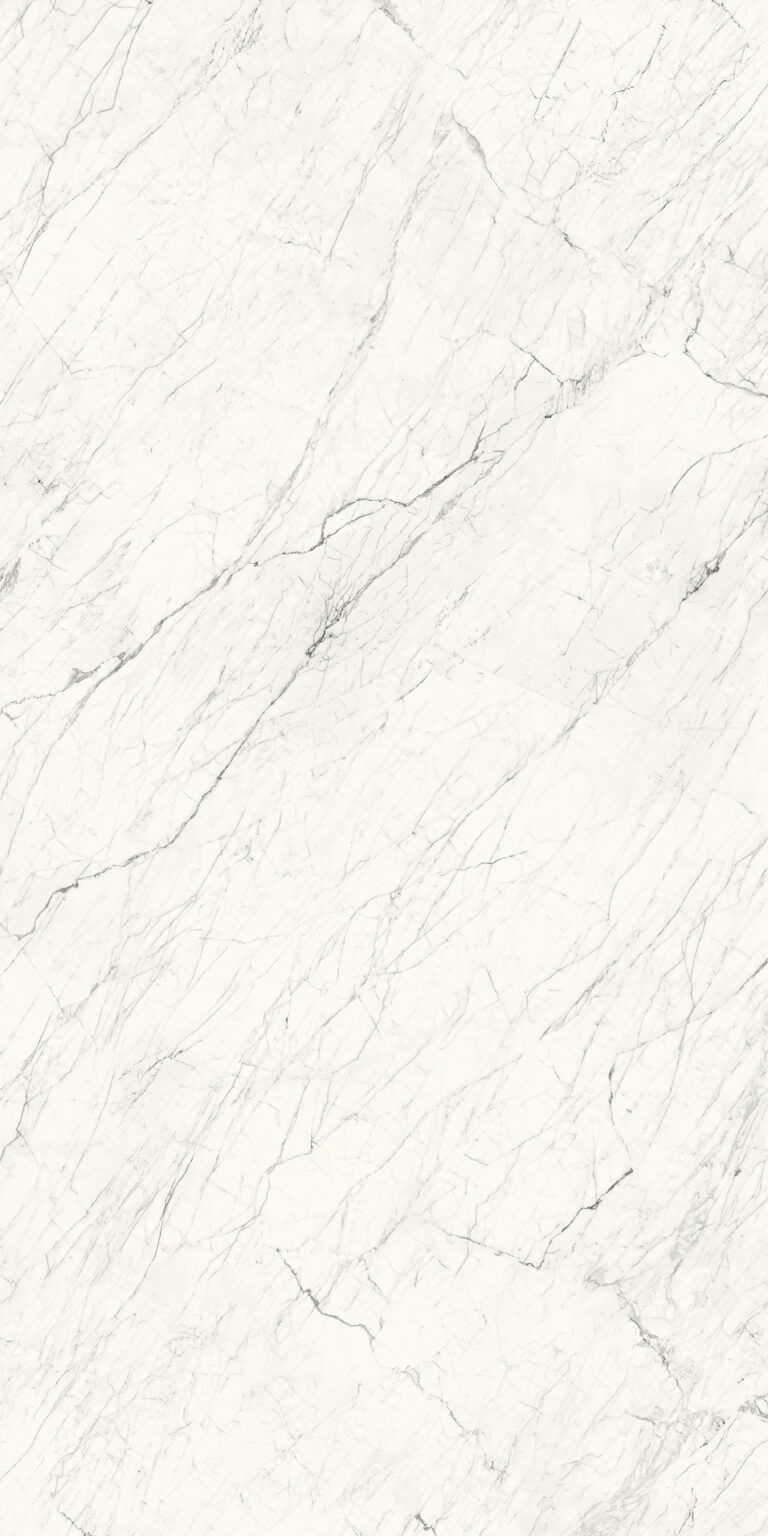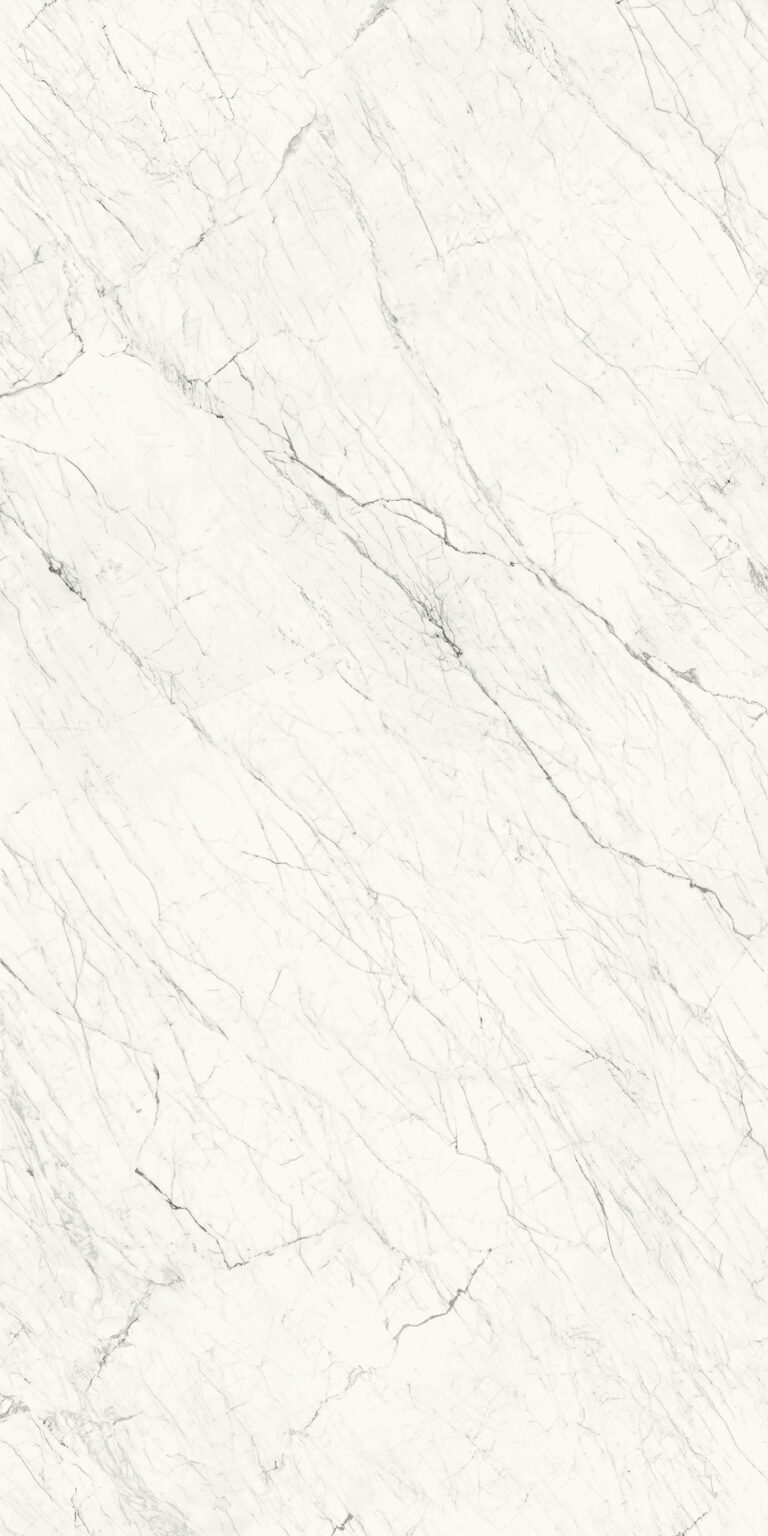 Statuarietto Book Match
Select the finish

Natural

Polished
Sizes / thicknesses avaliable
Sizes / thicknesses avaliable
Book Match
Book Matching is the practice of matching two or more slabs, so that the adjoining surfaces mirror each other (like an opened book), to match up the design, the movement and the vein patterns in the material and create a seamless decorative flow which gives rise to genuine works of art.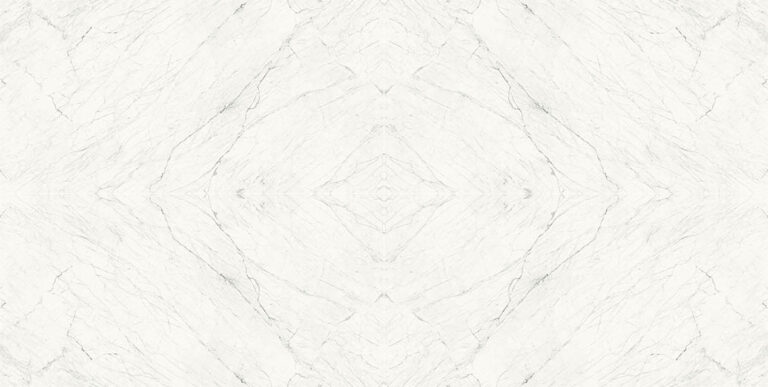 Esplora le Finiture Laminam
Laminam finishes offer a one-of-a-kind visual and tactile experience. When we conceive our surfaces, we already imagine them in your space, safely in your home, incorporated into your projects. Whether you distractedly skim your fingers over them or walk barefoot on them, the feeling on your skin is important, and it has an impact on your decision.
The sophisticated dazzling white background of the ceramic Statuarietto Book Match is traversed by fine grey veins, which bring incredible finesse and delicacy to design projects, while maintaining the distinctive elegance of one of the most luxurious stones in Italian architecture, Statuario Marble.
Cladding as a work of art: Statuarietto Book Match slabs installed as flooring and cladding are assembled with a 'mirror-image' pattern, matching up the warp and weft of the naturally intertwining veins of the white marble extracted from natural quarries.
The sophisticated aesthetic of Laminam surfaces in the I Naturali series is complemented by its outstanding technical properties, which make the Statuarietto Book Match marble slabs extremely long-lasting and high-performance, even when used as furniture. This ceramic slab is perfect for use in more delicate spaces, in which cleanliness is of paramount importance.
Hygienic by nature, it is low maintenance, easy to clean and is not affected by contact with chemical products.
Statuarietto Book Match is available in the Natural or Polished finishes and is available in the large size slab measuring 1620×3240 mm in Laminam 12+ thickness, ideal for enhancing the marble-effect surface with the delicate Book Match technique.