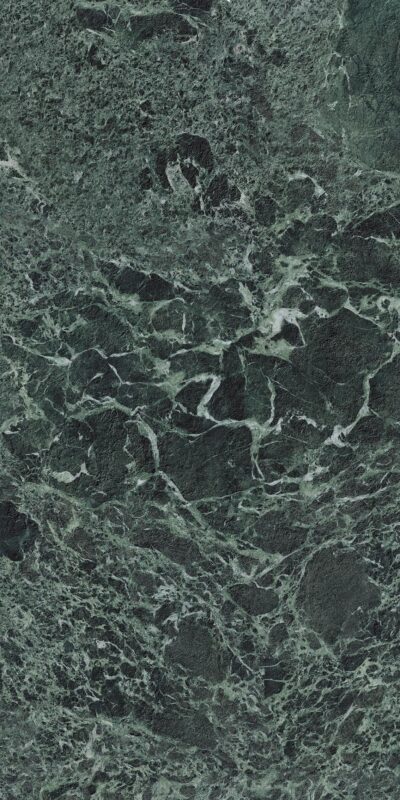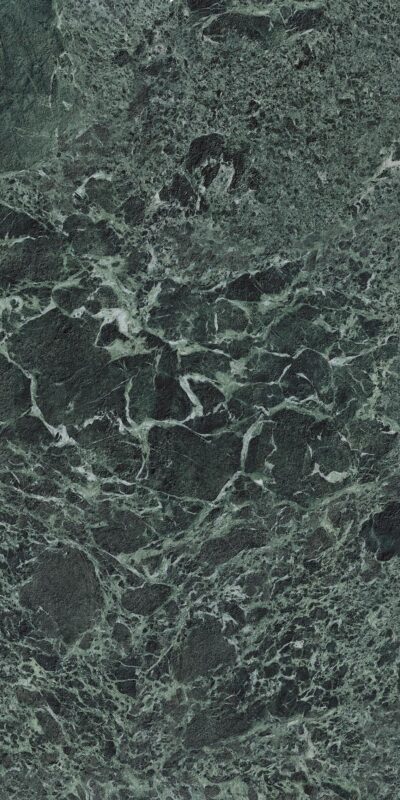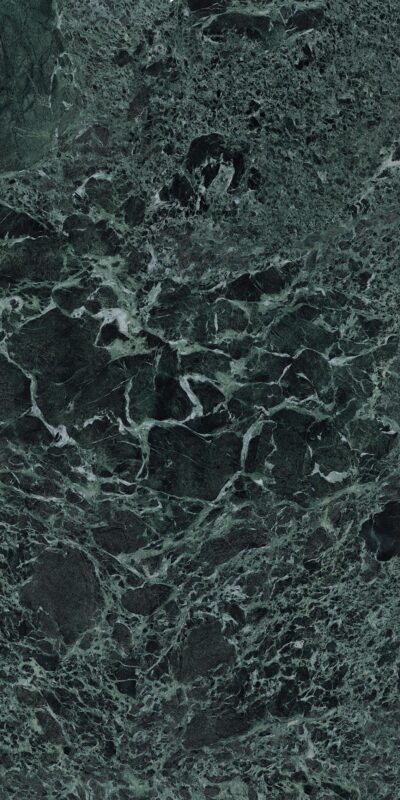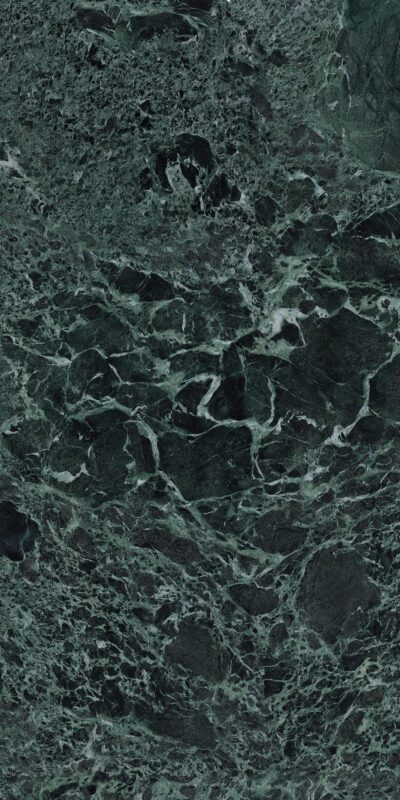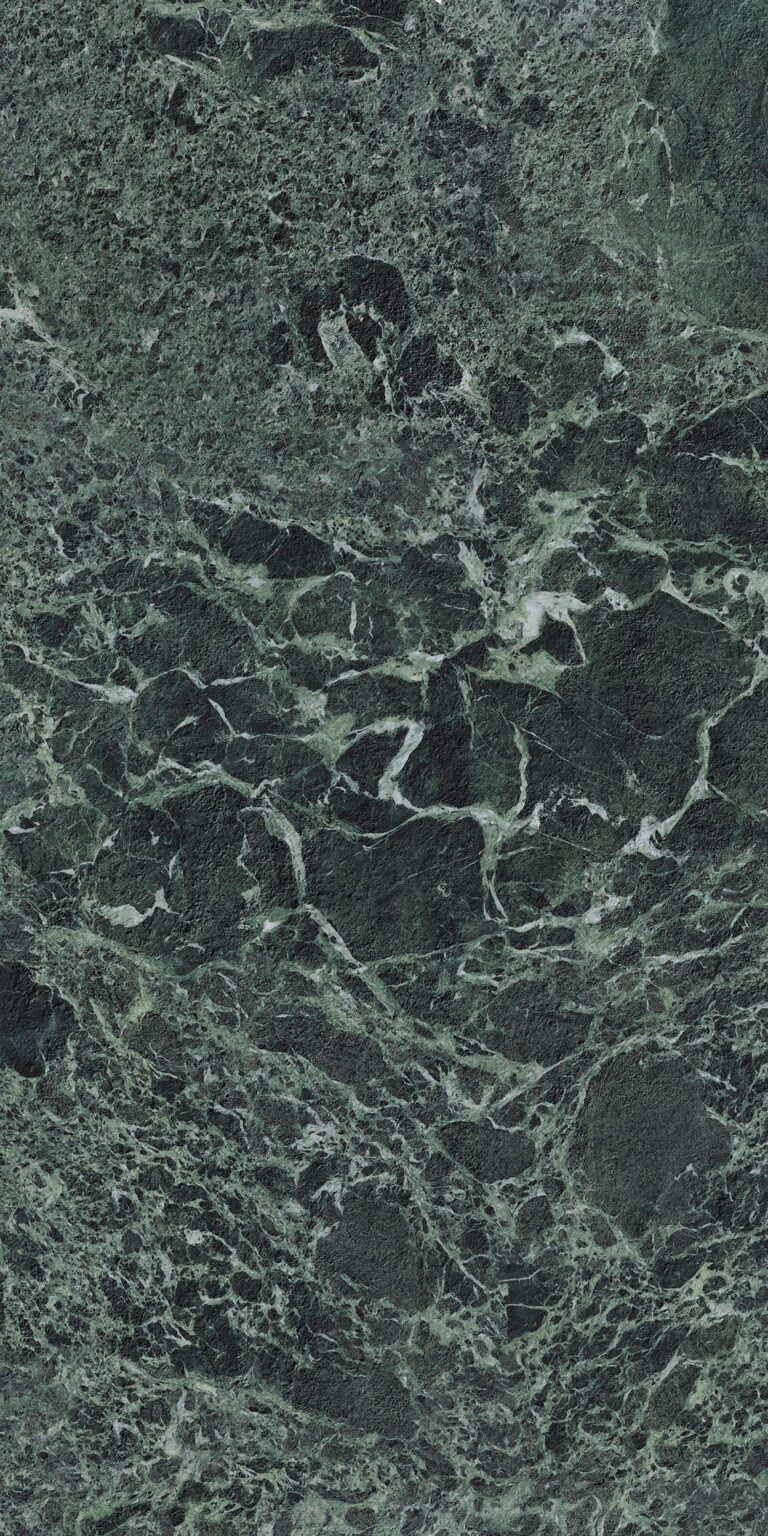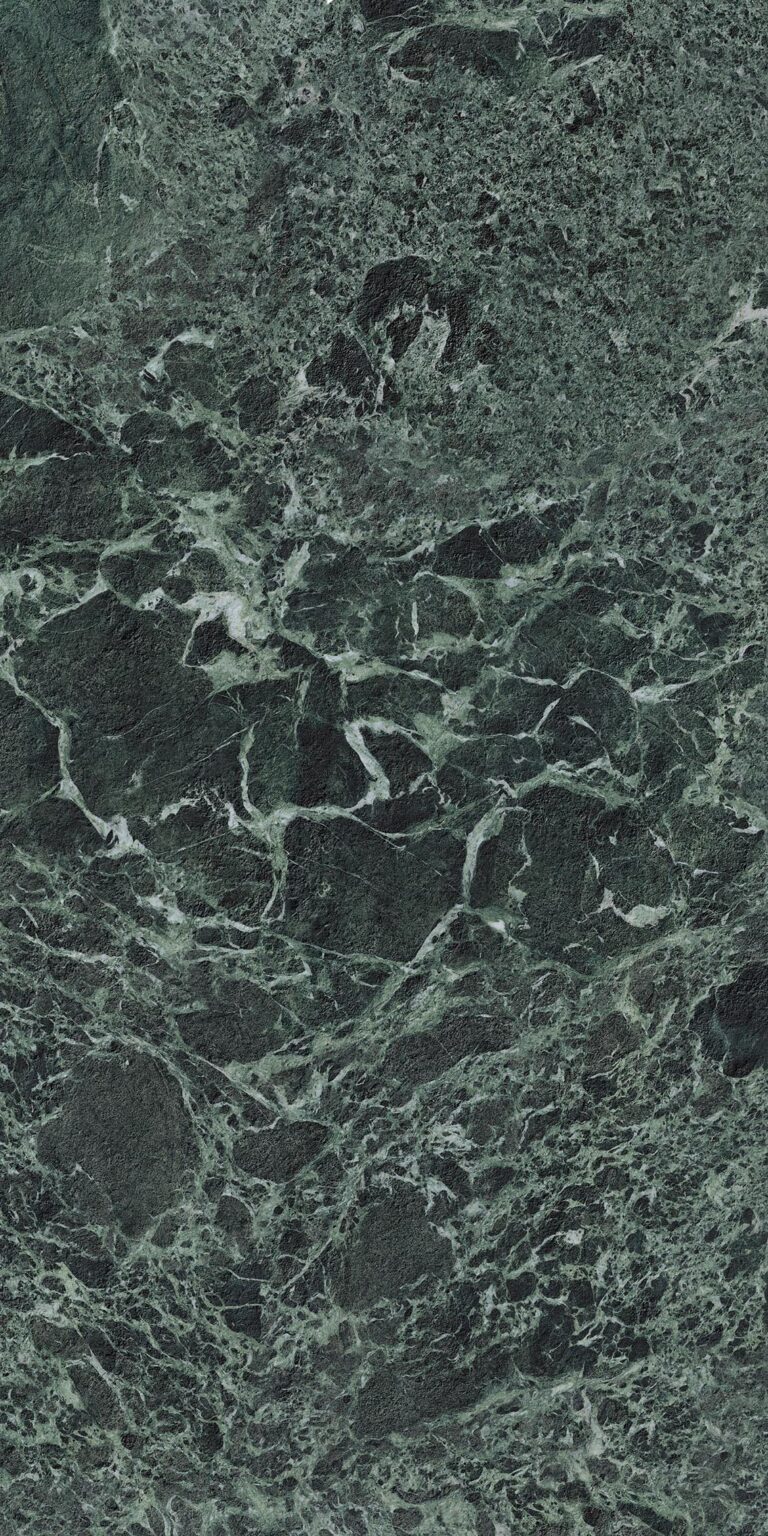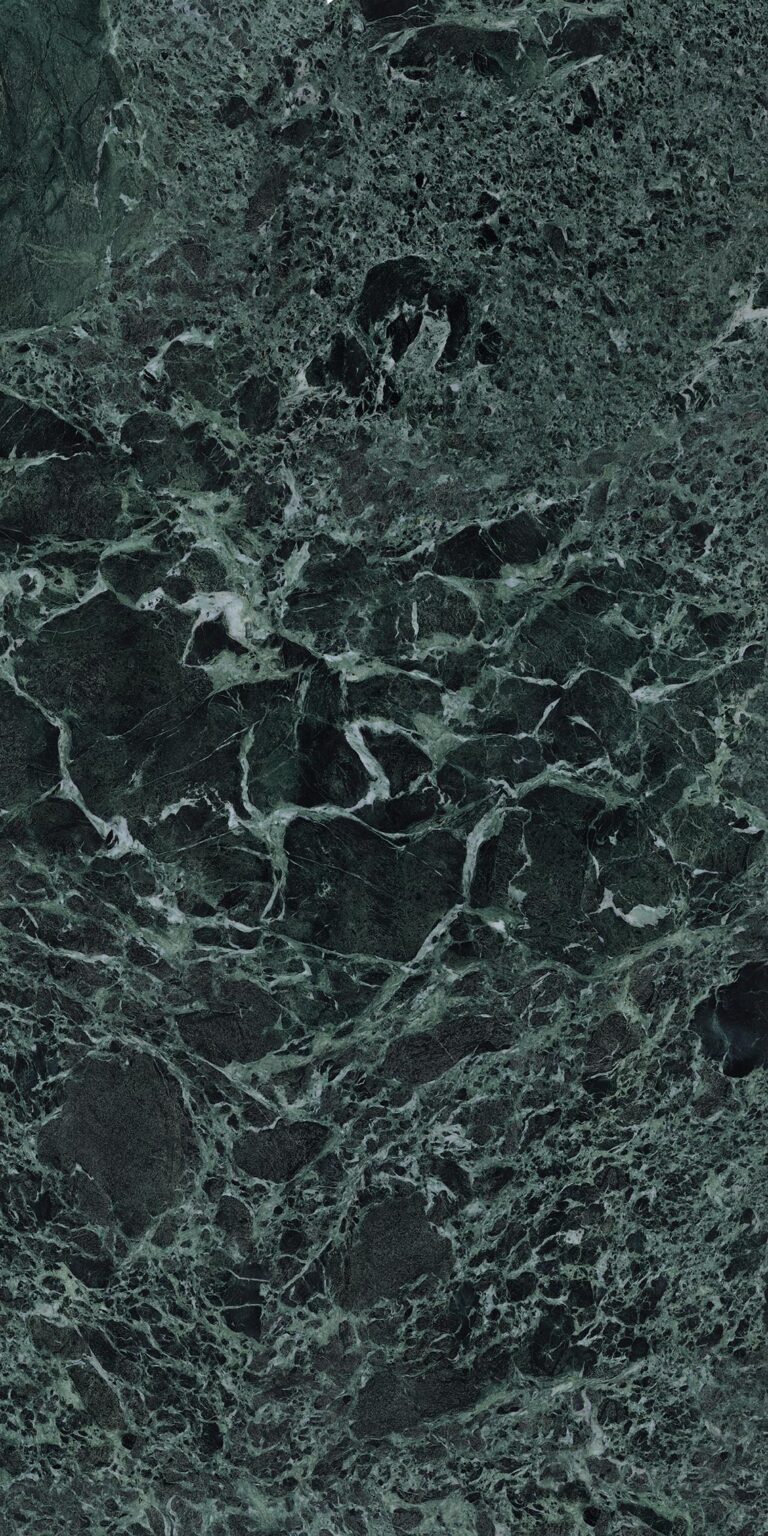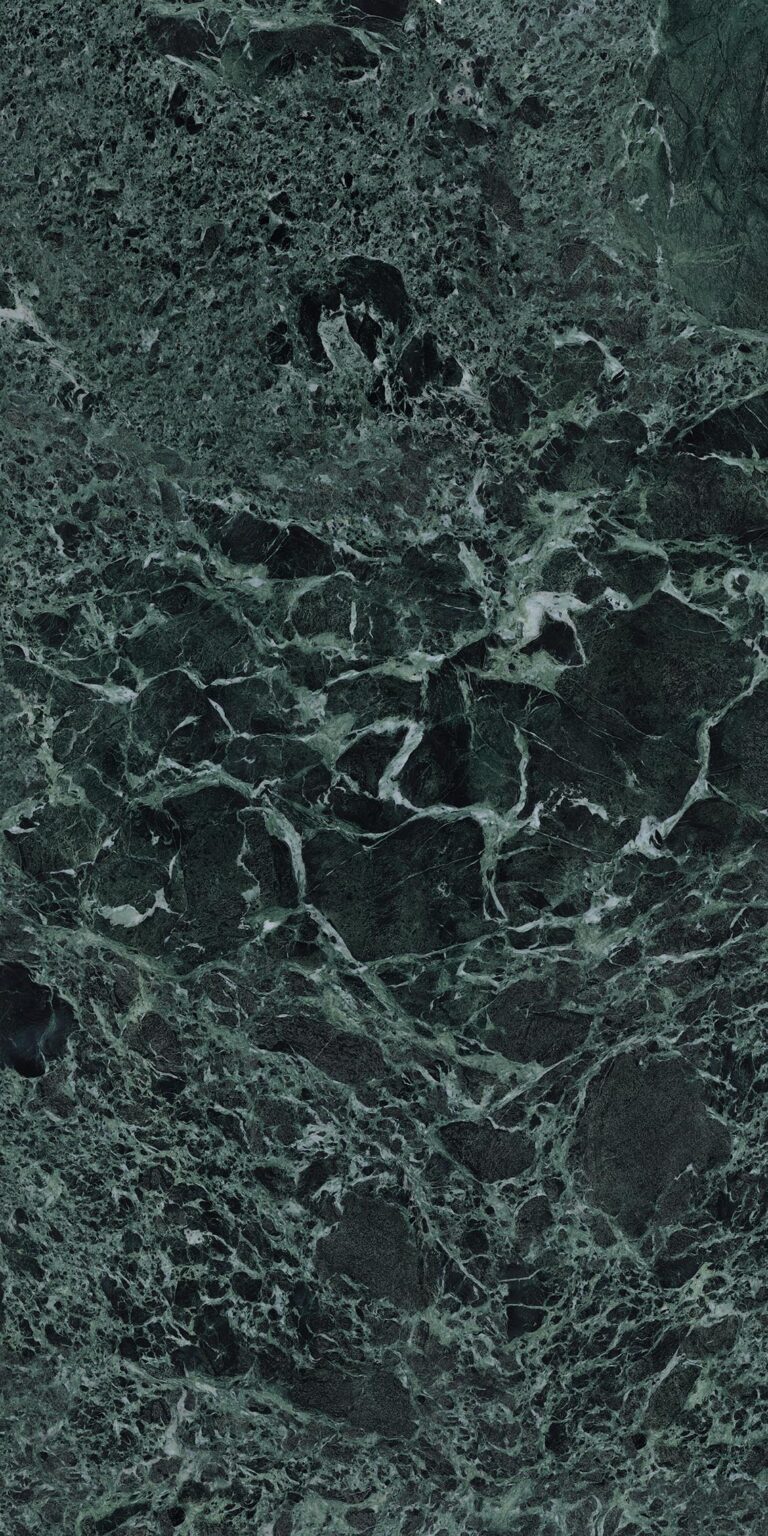 Verde Alpi Book Match
Select the finish

Bush Hammered

Polished
Sizes / thicknesses avaliable
Sizes / thicknesses avaliable
Book Match
Book Matching is the practice of matching two or more slabs, so that the adjoining surfaces mirror each other (like an opened book), to match up the design, the movement and the vein patterns in the material and create a seamless decorative flow which gives rise to genuine works of art.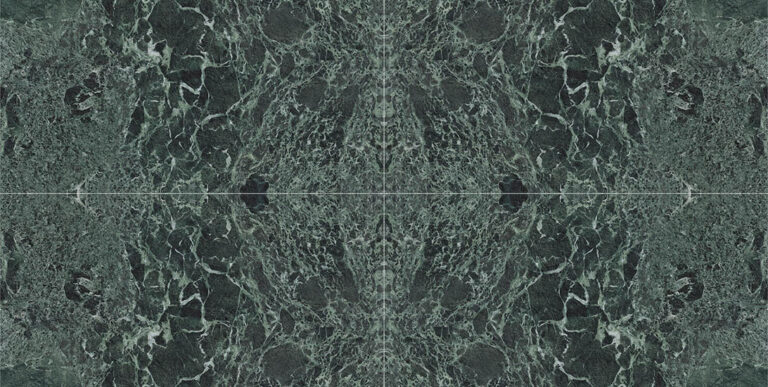 Laminam finishes offer a one-of-a-kind visual and tactile experience. When we conceive our surfaces, we already imagine them in your space, safely in your home, incorporated into your projects. Whether you distractedly skim your fingers over them or walk barefoot on them, the feeling on your skin is important, and it has an impact on your decision.
Verde Alpi is inspired by the precious ornamental marble extracted from Alpine quarries for eye-catching design applications.
The chromatic contrast between the vivid green of the background and the white veining evokes the intense green of the Alpine forests, branches glittering with fresh snow; echoing this evocative image, Laminam Verde Alpi slabs from the I Naturali series pay homage to a material sought out for its highly decorative striking beauty.
The Book Match version of Verde Alpi is particularly attractive, in size 1620×3240 mm in Laminam 12+ thickness: this combination allows two different pattern solutions, one darker and one lighter, depending on the design preference of how the slabs are installed. The book match effect bestows personality and character on flooring, cladding or furnishing featuring the brilliant hues of Verde Alpi Book Match.
The Bocciardato surface finish replicates the material effect of the stone thanks to a special technique used to process the slab: the skilful handling of texture, colour, material and sensation becomes the expression of Laminam style and technological excellence.
The R10 anti-slip finish further expands the possible applications to include exterior stone cladding for residential and commercial settings, including those exposed to water.