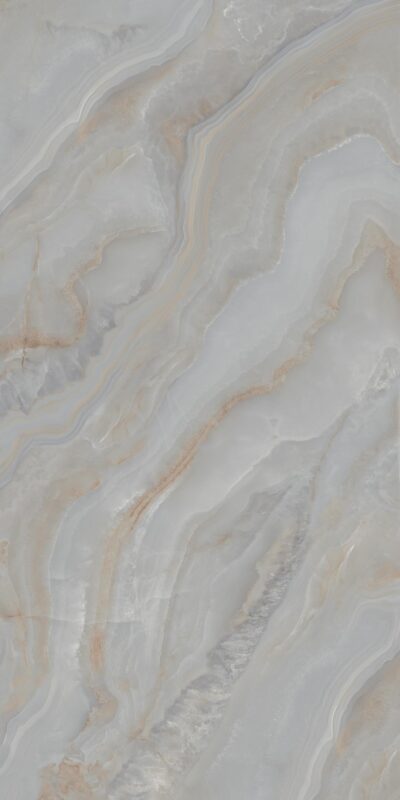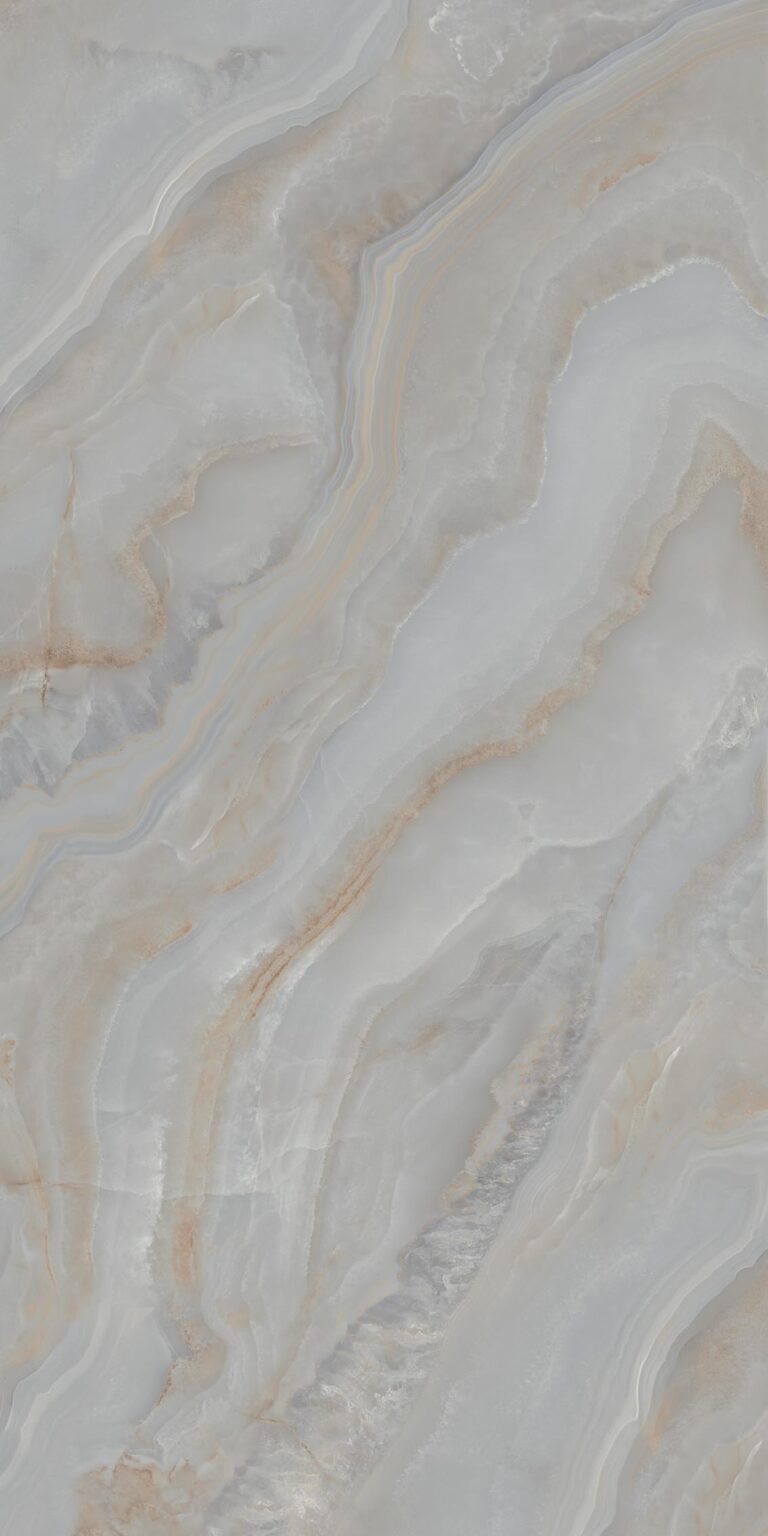 Onice Grigio
Select the finish

Polished Starlit
Sizes / thicknesses avaliable
Laminam finishes offer a one-of-a-kind visual and tactile experience. When we conceive our surfaces, we already imagine them in your space, safely in your home, incorporated into your projects. Whether you distractedly skim your fingers over them or walk barefoot on them, the feeling on your skin is important, and it has an impact on your decision.
With Cristallo Macchia Vecchia, Onice Grigio is the second refined proposal from Laminam's Diamond series aimed at the world of the table.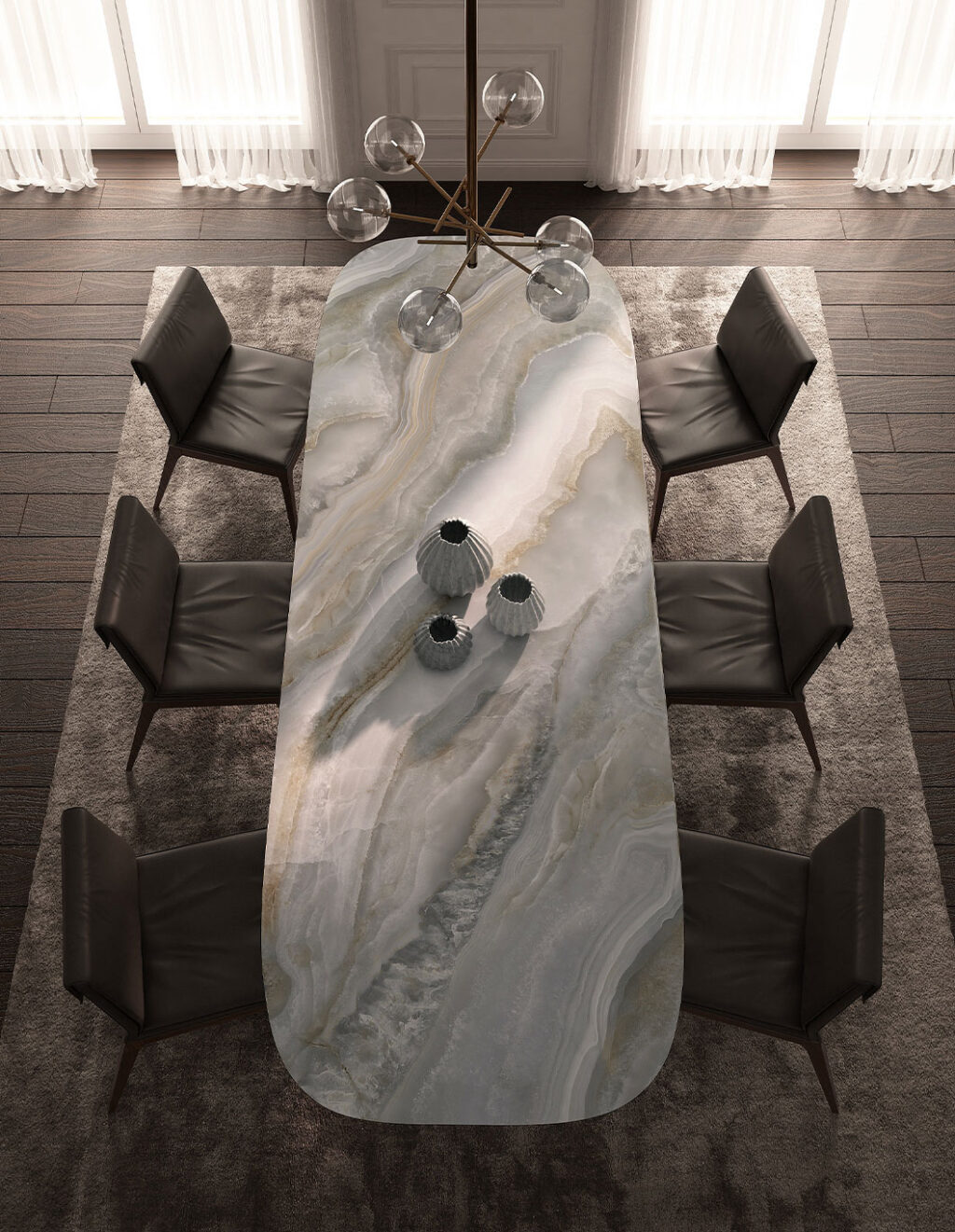 A surface that reinterprets in a contemporary key the layered structure of the stone it is named after: a graphic and emotional beauty that reveals itself gradually, like the pages of a book. Steel grey and light white shades seamlessly turn into softer shades such as beige, cream and warm gray. An inclusion of colors chosen in tune with the latest trends, now more than ever oriented towards more neutral and reassuring palettes.
Like all Laminam surfaces, Onice Grigio is resistant to impacts, stains and scratches, characteristics that are maintained even when exposed to heat, frost and UV rays, with a surface porosity lower than 0.1%.
Being foodstuff compatible and resistant to the onset of mold, the surface proves particularly suitable for use as a furnishing design element, with intensive cross-use.
Available in the 1620×3240 mm Full Size, Laminam 5 thickness, Onice Grigio meets the needs of those who love a surface with a distinctive identity but with no excesses, capable of lending character to an entire room and at the same time refraining from overpowering it stylistically, while retaining a marked ease of combination.