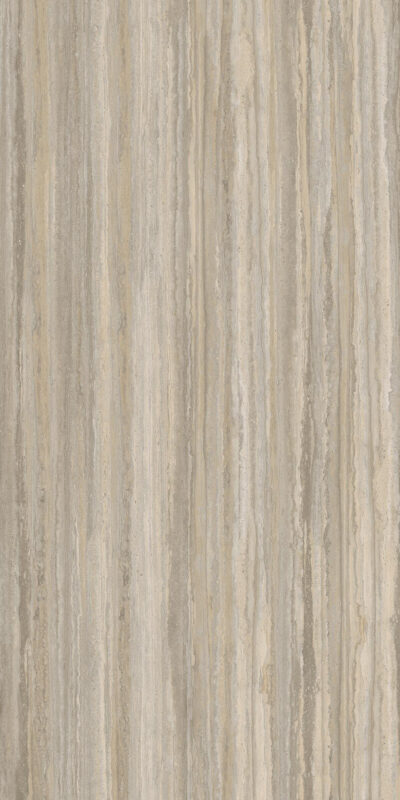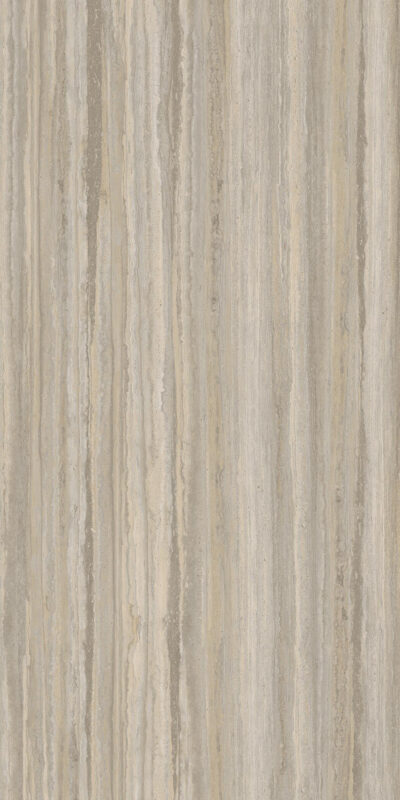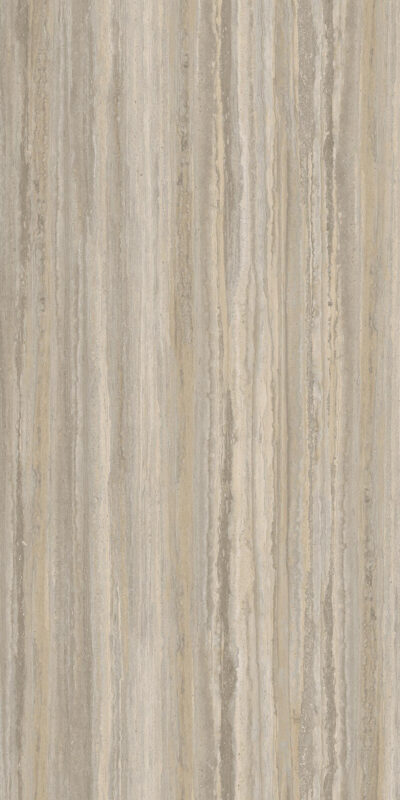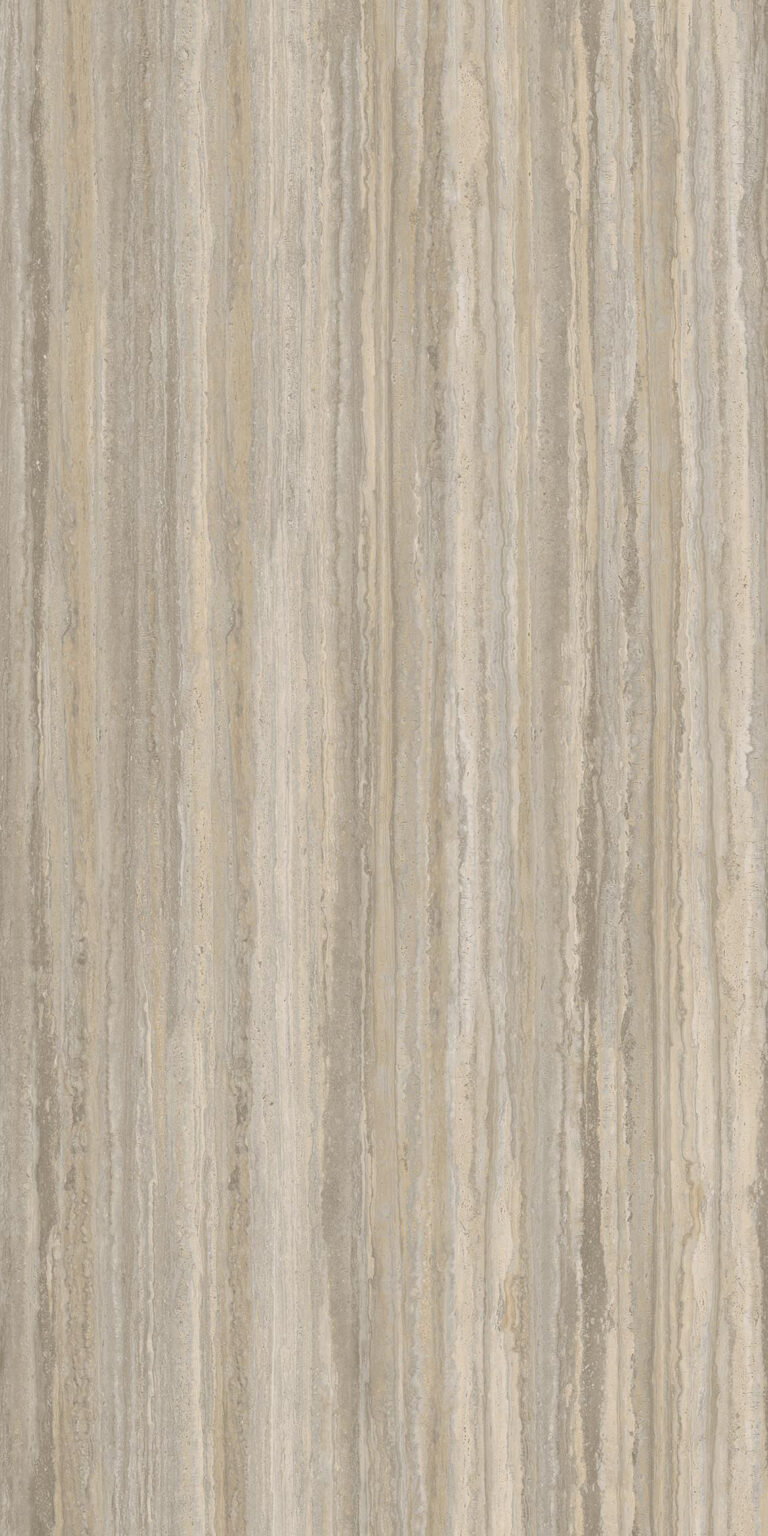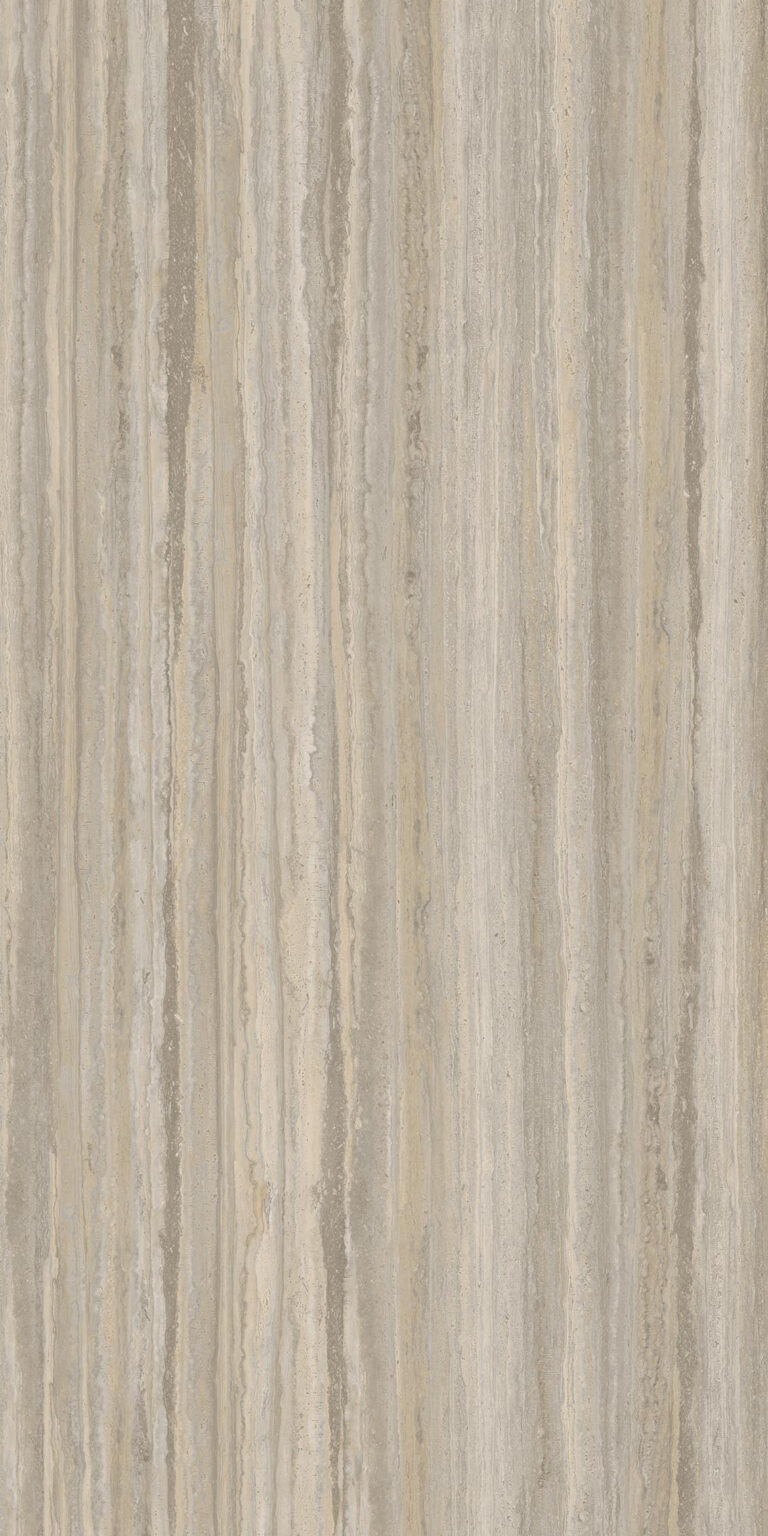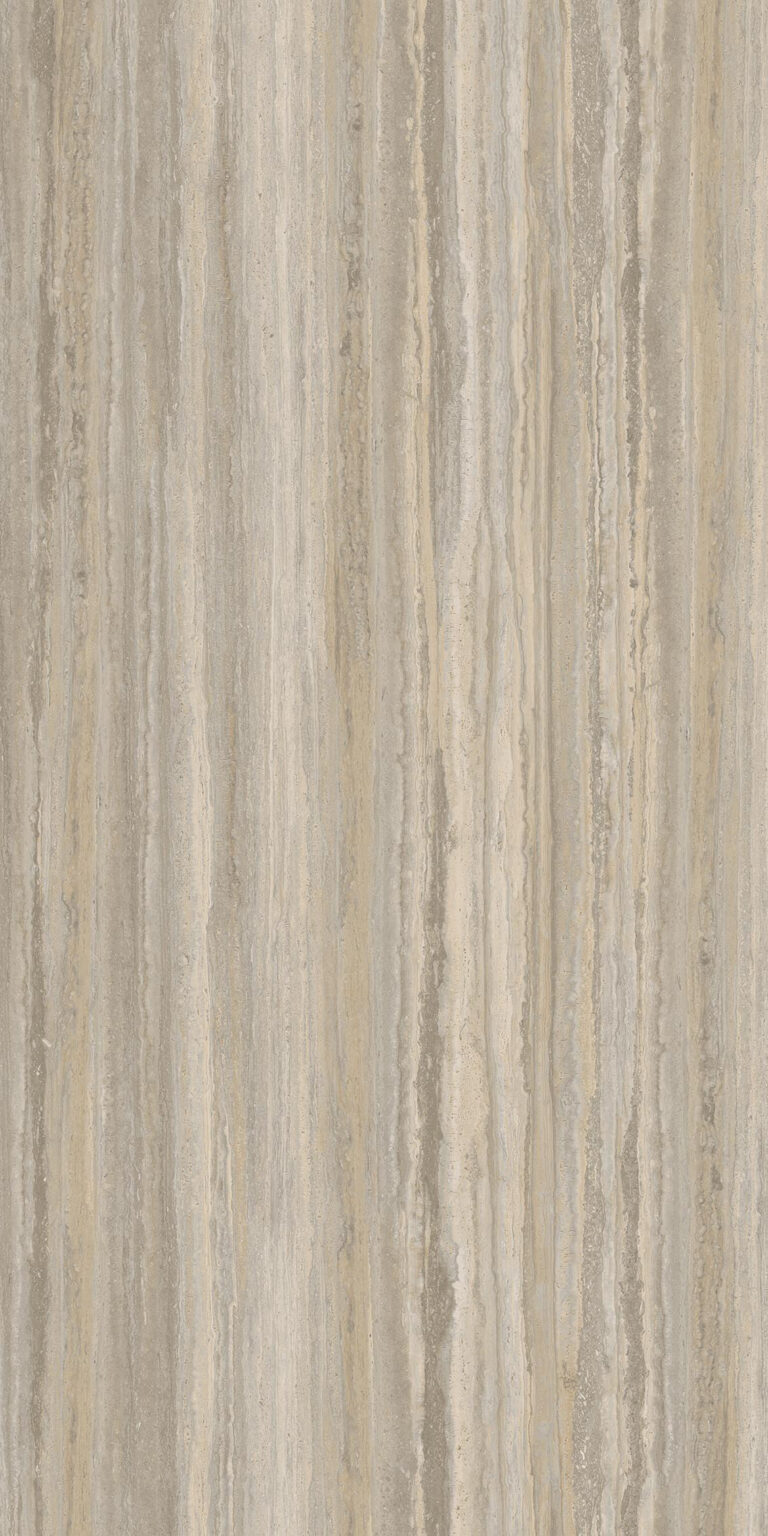 Travertino Grigio Venato
Select the finish
Bush Hammered
Sizes / thicknesses avaliable
1000×3000 – Laminam 5
1620×3240 – Laminam 12+
1620×3240 – Laminam 5
1620×3240 – Laminam 5+
Esplora le Finiture Laminam
Laminam finishes offer a one-of-a-kind visual and tactile experience. When we conceive our surfaces, we already imagine them in your space, safely in your home, incorporated into your projects. Whether you distractedly skim your fingers over them or walk barefoot on them, the feeling on your skin is important, and it has an impact on your decision.
Malleability and a linear pattern inspire the Travertino Grigio Venato Bocciardato, from the I Naturali series by Laminam.
Italian travertine is characterised by a background in subtle shades of grey, featuring highly distinctive pale veining which leads the eye across the horizontal or vertical surface. And it is on surfaces, whether flooring or cladding for interiors or exteriors, that Laminam envisages formulas and technological processes deriving from the most precious resource available in nature: raw materials.
Available in several large sizes (1000×3000 mm e 1620×3240 mm) and in 6 pattern designs overall, Travertino Grigio Venato Bocciardato represents the Laminam style while setting a new canon of beauty, elegance and distinction expressed on large size ceramic slabs.
The installation of Travertino Grigio Venato as wall cladding, flooring and façades lends itself well to architectural use (in Laminam 5/5+ thicknesses); in order to achieve an effect of material and aesthetic continuity the same surface can be used to furnish kitchen and bathroom countertops (in Laminam 12+ thickness).
This product, inspired by natural stone, is ideal for use in spaces where water is present thanks to the structured surface effect of the Bocciardato finish and an R10 anti-slip rating.