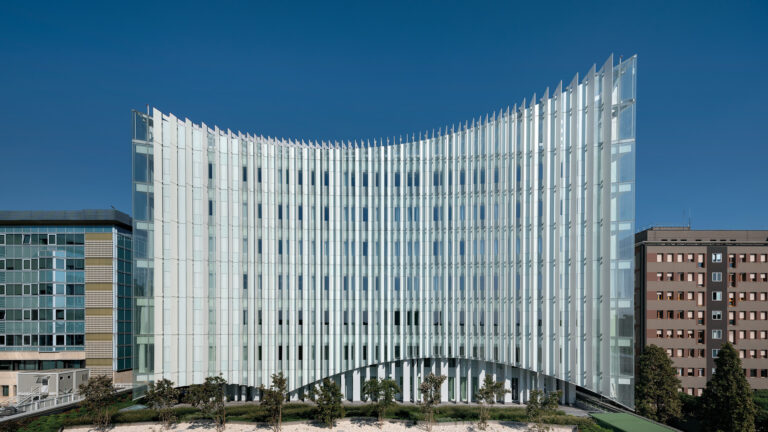 Exterior façade
Our exterior façade cladding offering delivers a modern look with outstanding technical performance. The use of Laminam ceramic slabs on the façade is the perfect mix of aesthetics and technology. The numerous collections and colours available allow for very high adaptability to every context and type of building.
Laminam ceramic surfaces have revolutionised the exterior façade industry, in particular ventilated façades, offering the perfect combination of technical performance and aesthetic design. These materials were developed with the aim of providing an innovative solution for cladding residential, commercial and industrial buildings, while guaranteeing durability, weather resistance, easy maintenance and modern and sophisticated aesthetics.
Laminam ceramic façade cladding solutions are the ideal choice to deliver outstanding performance in terms of energy savings, mechanical stresses, resistance to wear, chemicals and abrasion.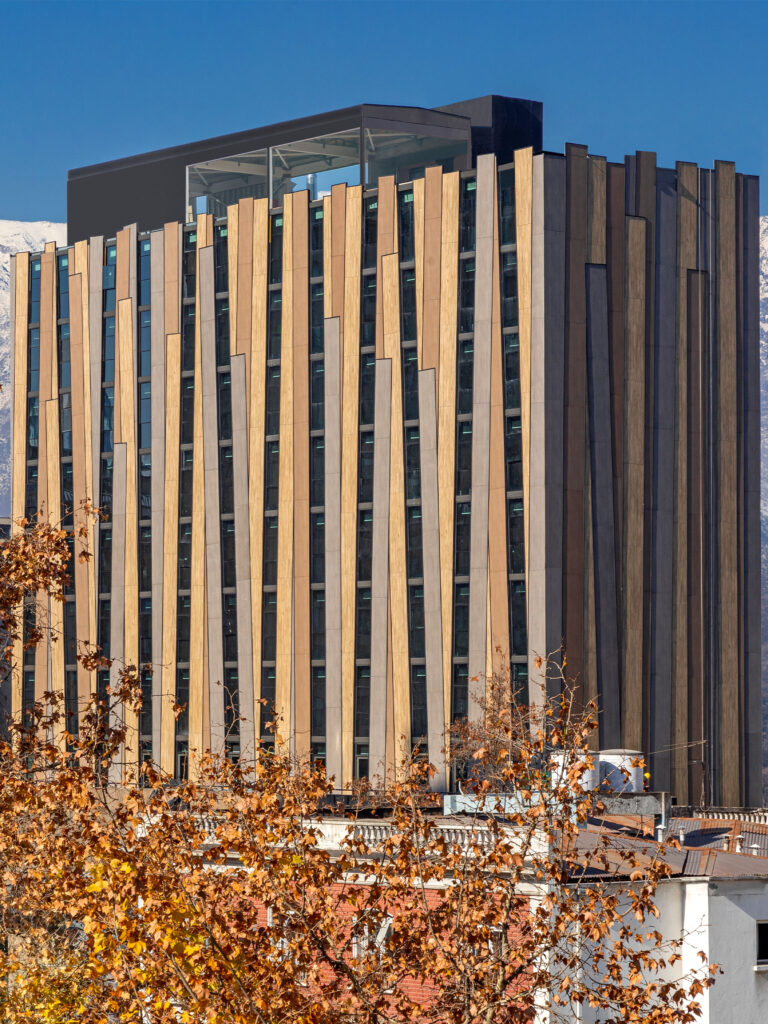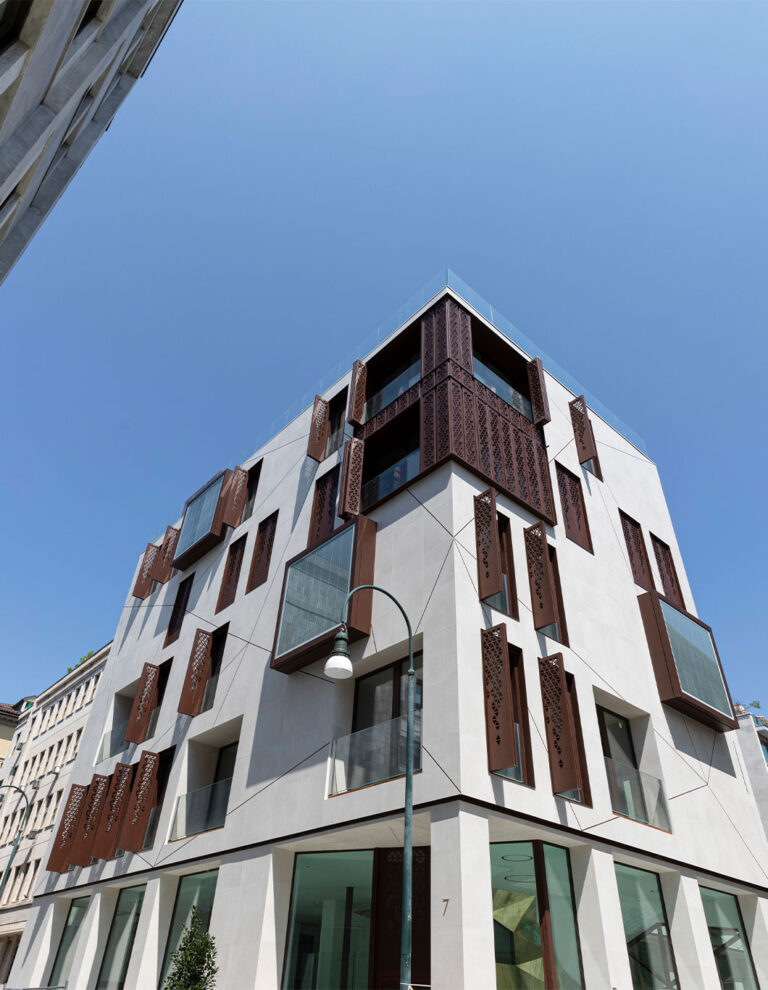 Designing with Laminam
Whether it's for a brand new design or a refurbishment project, Laminam offers an extensive range of ceramic slabs for exterior façade cladding, of varying thickness, suitable for all needs, in compliance with the applicable regulations in force.
Laminam collections are inspired by nature and with time they have been supplemented with new textures and finishes, to accommodate the creativity of designers, architects and those in need of giving their space a new, high-performance and aesthetically superior appearance.
For each product, the purpose-designed section contains Bim Objects dedicated to Bim design. BIM information models are therefore strategic resources which Laminam shares to support architects and designers and assist them in the decision-making process to select the ceramic surface as they craft their designs.
Thanks to the inherent properties of ceramic, Laminam exterior façade claddings in porcelain stoneware allow for greater surface durability and weather resistance. Indeed, Laminam slabs are resistant to heat, high temperatures and sudden thermal changes; in addition, thanks to their low surface porosity, they are resistant to moisture and UV rays, maintaining their colours unaltered over time and thus valuing every design for years.
Ventilated Façades
A ventilated façade is an exterior cladding system entailing the installation of panels over a metallic structure anchored to the wall of a building. A ventilation space is created between the panels and the brickwork, allowing for a constant air flow, minimising the build-up of moisture and protecting the building's cladding from atmospheric agents and smog. This mechanical anchoring system ensures the panels remain firmly in place, even in the event of strong winds or other mechanical stresses. Owing to the reduced weight achieved by its minimal thickness, Laminam can even be installed at extreme heights; in addition, the structure of the fibreglass-reinforced ceramic slab prevents material dispersion even in the case of strong impact. This safety feature is vital to preserve the integrity of the building and guarantee the safety of its occupants and beyond.
Laminam ceramic surfaces are also ideal for this type of application due to their outstanding resistance to all weather elements, including rain, wind, snow, UV rays and thermal shocks.
Thanks to the extensive range of finishes and colours available, Laminam slabs enable the creation of unique and exclusive architectural projects. Architects and designers can choose from a variety of effects, such as marble, natural stone, cement, metal and wood finishes, achieving amazing and customised results.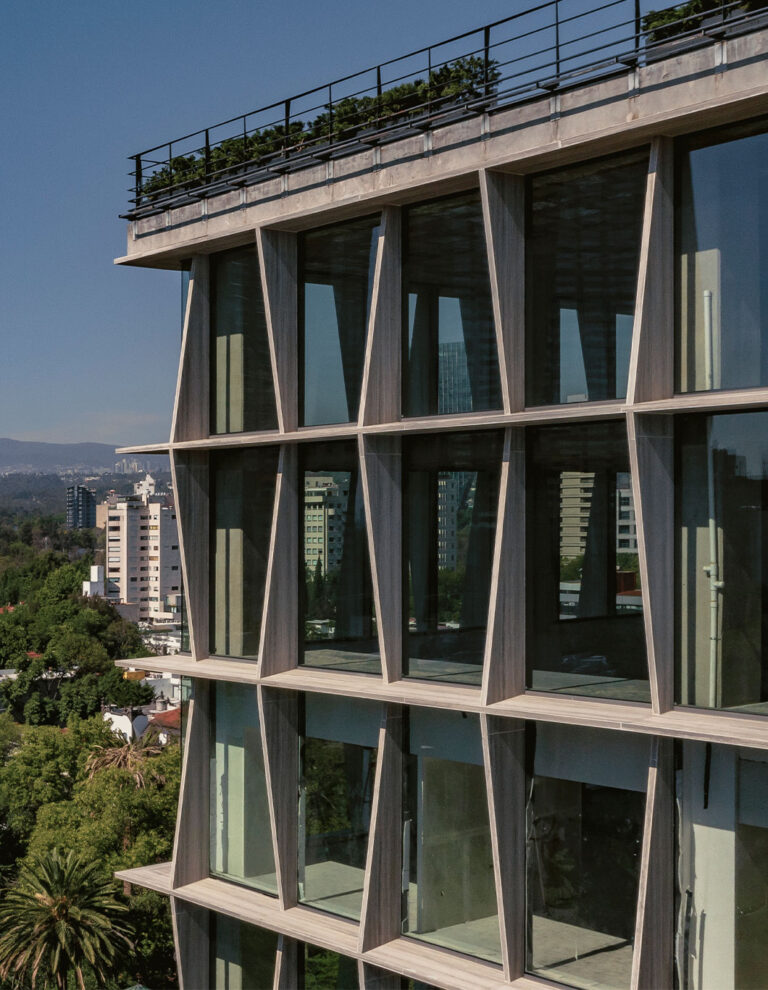 Another essential aspect of Laminam ceramic surfaces is their sustainability. The production process utilises state-of-the-art technologies and raw materials obtained from renewable sources, thus reducing the environmental impact every step of the way. Moreover, the durable slabs can be recycled, making them an environmentally-friendly choice for sustainability-centric architectural projects.
Laminam ceramic surfaces can be used for all kinds of cladding, including:
Ventilated façades, over-coating or bonding.
The advantages of using Laminam ceramic slabs for exterior cladding are manifold:
Striking and impactful in their aesthetics, they also pay tribute to the beauty of natural stones and many other materials
They improve thermal insulation and deliver energy savings
They do not weigh down load-bearing structures as they are very thin and thus lightweight
Weather resistance: Ceramic is extremely resistant to the effects of rain, wind, snow, sunlight and thermal shocks. Its compact and uniform structure hinders the absorption of humidity and prevents the formation of cracks or colour fading, ensuring the façade remains intact and its appearance unchanged over time.
They are fireproof: in the event of fire, they do not promote the spread of flames.
They provide protection from water, UV rays and atmospheric agents in general
They are strong and durable, are immune to corrosion, the surface is always uniform and the colours are always the same over time.
They are easy to care for and clean.
They are environmentally sustainable and recyclable. Thanks to the faithful reproduction of natural stones such as wood or marble, they do not spoil the landscape. In addition, they are made of 100% recycled and recyclable materials.
Laminam ceramic surfaces are the ideal solution for exterior and ventilated façades as they deliver a combination of aesthetics and technical resistance which allows architects and designers to construct iconic and durable buildings.
More Information
Get in touch with us for more information on Laminam surfaces or for technical support.