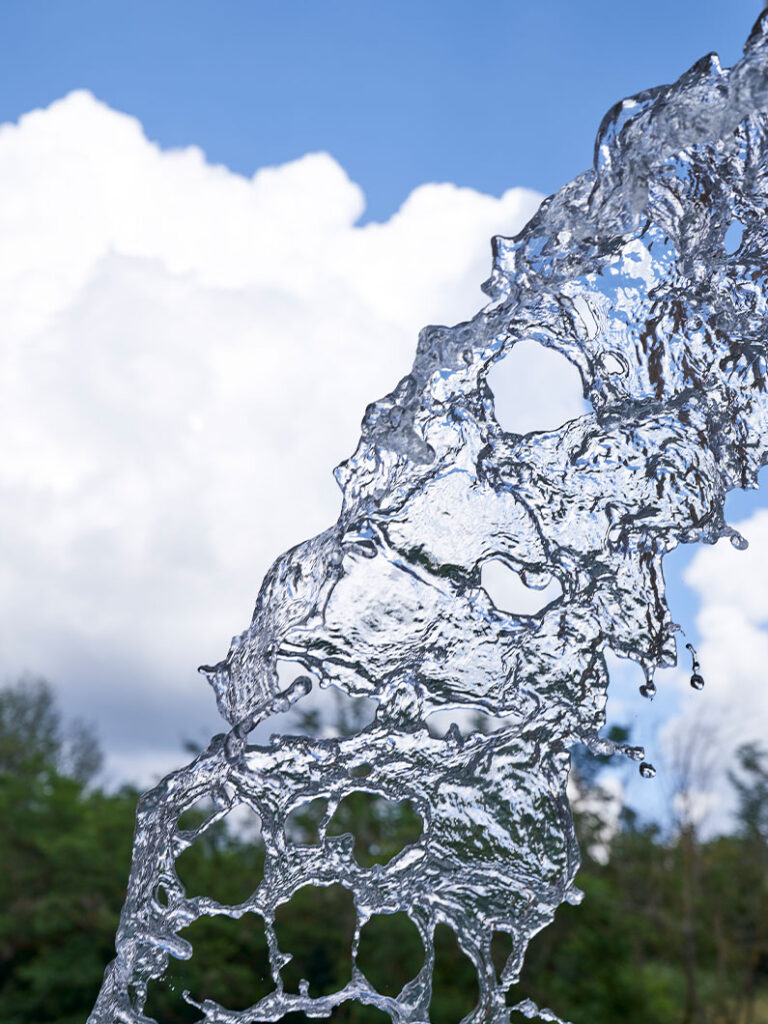 Sustainable design
At Laminam, sustainability is intrinsic to our very DNA.
In a way, it lies at the heart of our way of doing business, which values the commitment to Research and Innovation, guiding it towards choices marked by economic, social and environmental responsibility.
By using innovative technologies and natural raw materials, we imagine spaces for the present and the future, where beauty is the expression of sustainability.
For us, sustainable design means first and foremost building a balance that is respectful of all factors: starting with the product, through to the processes, the people, the supply chain, relations with institutions and with the community.
We design the future with concrete action
We look to tomorrow and we do so with concrete initiatives, such as our substantial investment plan in new plants and machinery to support both an increase in production as well as an improvement in environmental performance levels. An example of this is the renovation and expansion of the photovoltaic system in Fiorano. Thanks to this expansion, Laminam is now in a position, during daytime hours, to meet the energy needs of its three electric kilns – the only one to have them in the ceramic district – entirely with solar power.
The constant improvement of our emissions profile is an objective we pursue with the utmost resolve. Since 2020, we have invested in the pursuit of the most performing filtering masses, choosing the best activated carbons available on the market, which allow us to have a working innovative system through thermal abatement, which harnesses the action of these special systems.
What makes our systems especially sustainable is the possibility of regenerating most carbon: once used, part of the carbon is processed by a specialised company so it can resume its role as filtering mass.
This leads to a system of emissions abatement which does not produce any further CO2 nor additional pollutants.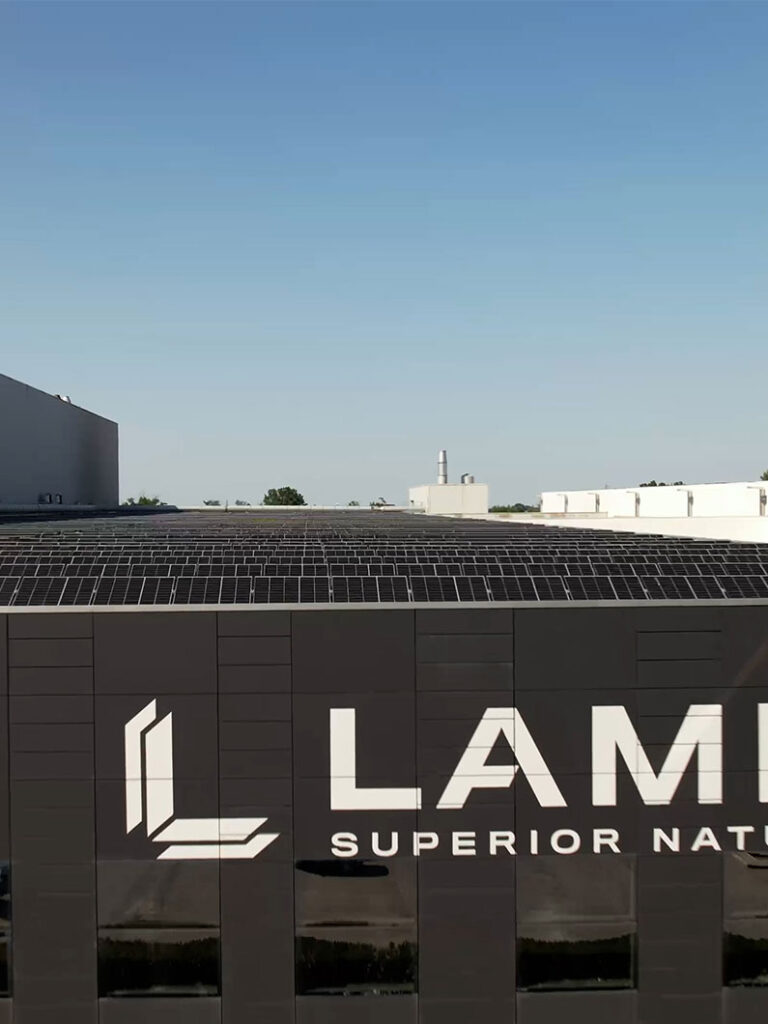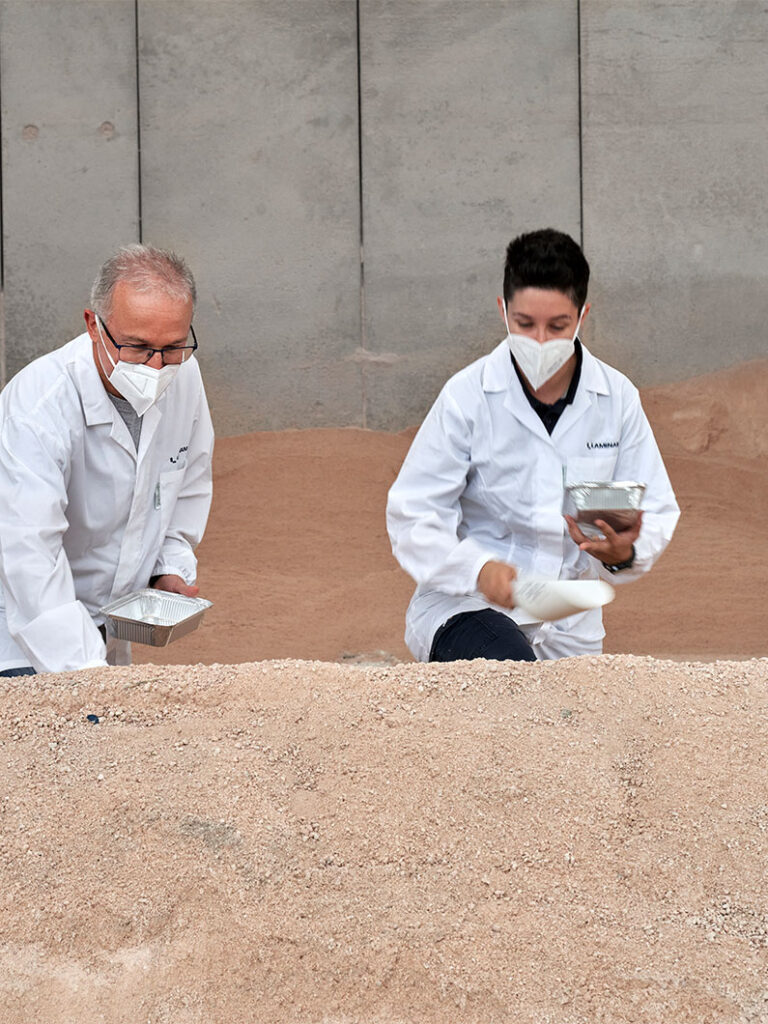 Think global, sustainable purchases
For our business, a sustainability strategy cannot be complete and fully effective if it does not also embrace procurement policy and supply chain performance as well.
With this in mind, we obtained ISO 20400 certification for Sustainable Purchases. The purpose of the certification is to activate mechanisms for collaboration and the continuous improvement with suppliers, to achieve greater accountability.
Specifically, the company outlines the expectations of suppliers on key issues, including: product carbon footprint, human rights, labour standards, environmental protection, fight against corruption and business ethics.
This generates virtuous behaviour on the part of everyone, based on the ability to affect the entire supply chain.
The certification obtained is further confirmation of our commitment to a business model aimed at limiting our impact on the territory, guaranteeing the health and safety of our employees, creating and innovating our products in an eco-sustainable manner and making production more efficient, thanks to a life-cycle assessment that proactively involves all departments.
The commitment to a more sustainable production process
We aim to improve products and processes, through tangible action. Our industrial development model today achieves the highest standards in the sector: from the gradual break away from traditional energy sources, to consumption level efficiency, scraps reduction, recovery, with a view to achieving circularity while paying particular attention to safeguarding biodiversity.
This, for us, is the only concrete way to ensure sustainable development for future generations.
One of our sustainability objectives is to make our production process less energy-consuming.
Our technological laboratory has in recent years been engaged in studying and developing low-fire flux bodies, suitable for firing at a considerably lower temperature than traditional bodies. A drop in temperatures would at the same time allow the presence of kilns with less complex insulation features, and thus savings from a design perspective.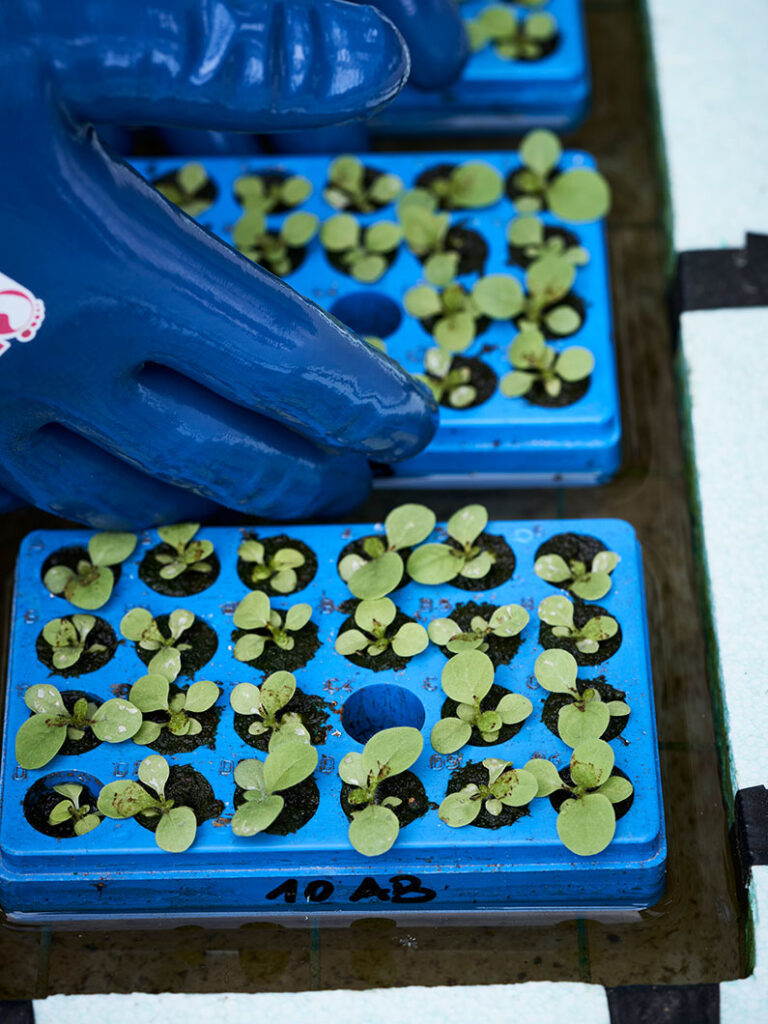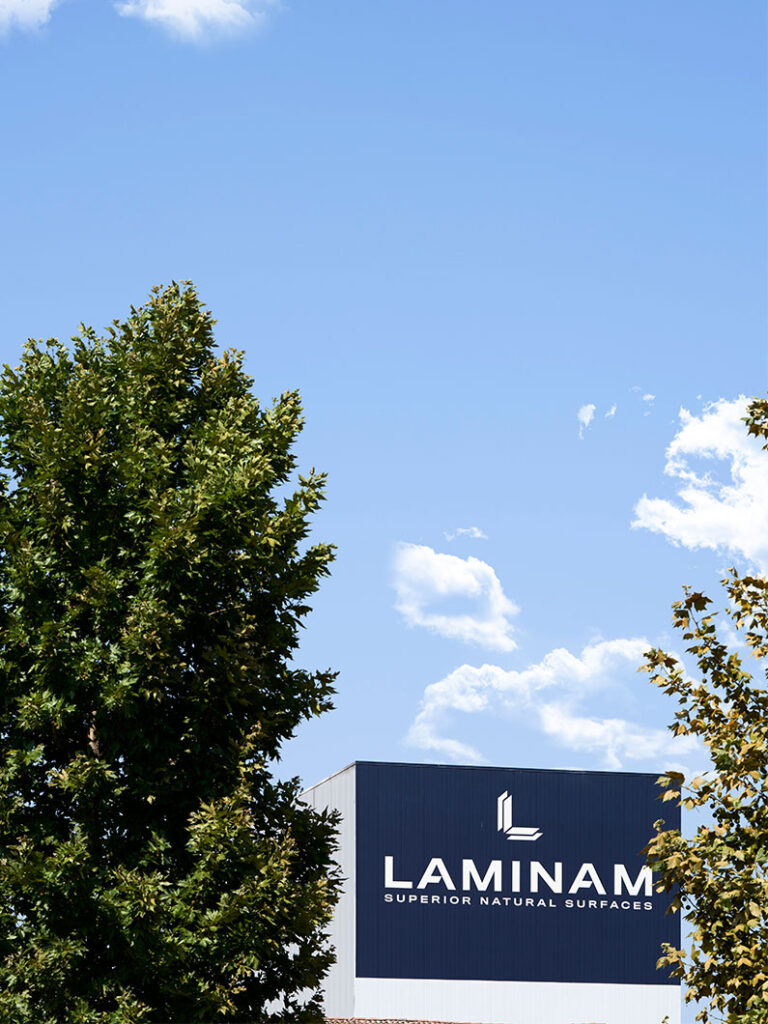 Certifications
Laminam has been awarded several environmental, product and system certifications to confirm its efforts over the years to ensure compliance with superior standards and services, enjoying a relationship based on respect and synergy with nature, with a view to achieving sustainable development for these generations and future ones.
Sustainability Report
The company expands its commitment to sustainability with an increasingly integrated and multifactorial approach, focusing its investment on three main directions: environment, people and territory.