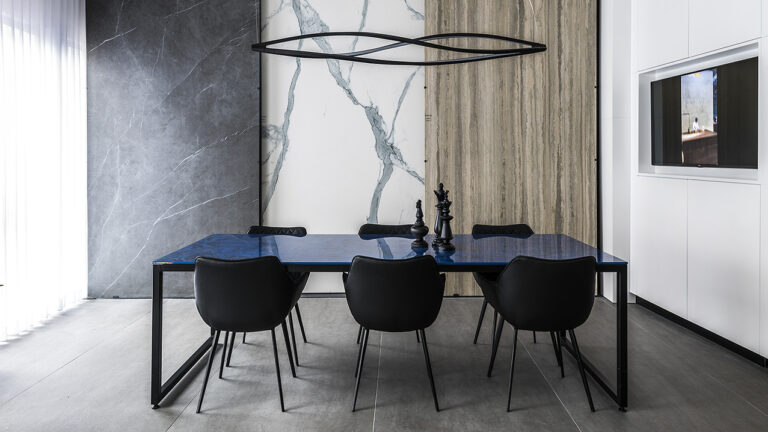 Versatility and furnishing elements
Laminam surfaces are made from natural raw materials and bring the beauty of Nature home, offering durable quality and unique elegance.
They can be used to create furnishing elements that are modern, classic, shabby-chic, urban style and in many other styles too!
When applied to the interpretation of architects and designers, ceramic can be used to create unique objects. Indeed, our slabs are extremely versatile thanks to their thickness ranging from 3 mm to 20 mm, and they are easy to process, making any customisation possible.
Whether used for cladding furniture, a kitchen worktop, a bathroom vanity top or for modern living room furnishing elements, Laminam offers infinite expressive potential owing to the lengthy experience in the industry and the intrinsic quality which distinguishes our slabs.
The intrinsic features of porcelain stoneware make it ideal for crafting tables, work surfaces, shelves, reception desks, bar counters and a host of other furnishing elements. Laminam ceramic surfaces bring together the sophisticated styling and hard-wearing strength of ceramic with the light weight of the thickness, opening up new creative horizons for architects and designers.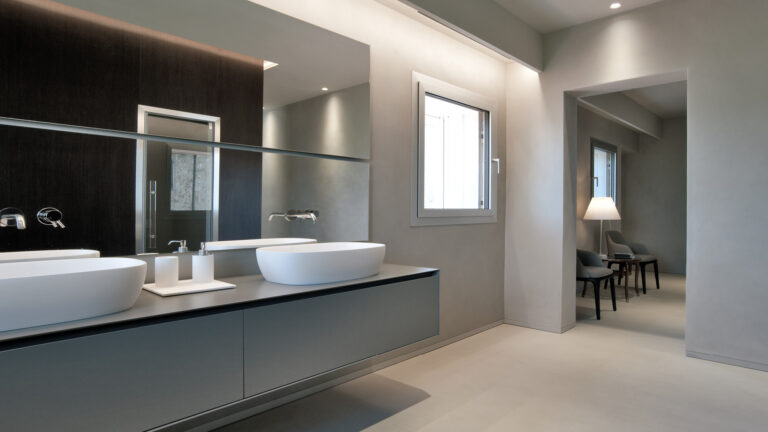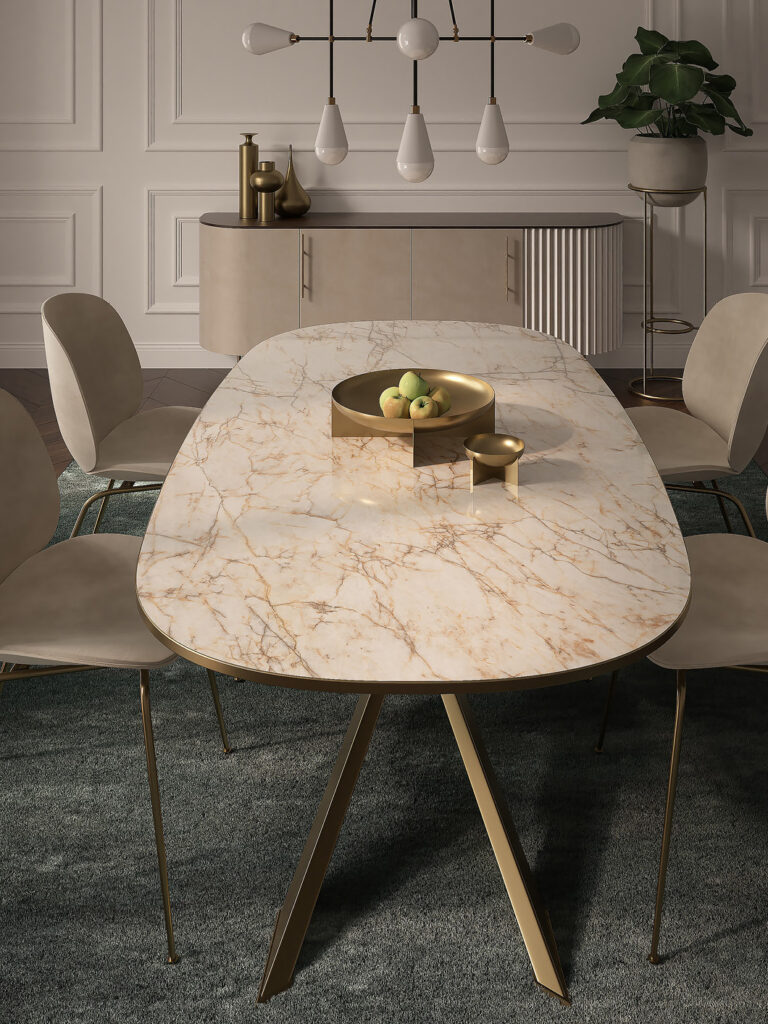 Design with Laminam
Laminam surfaces are easy to care for. Simply wipe them with a damp cloth and neutral detergent. This makes Laminam ceramic surfaces a practical choice for furniture which requires impeccable hygiene, such as kitchen tables or bar counters.
Laminam is resistant to liquid stains such as coffee, wine, oil and chemicals, such as detergents or solvents, which can therefore be used to clean it. These characteristics ensure that Laminam ceramic surfaces retain their original appearance over time, even after intensive use.
Laminam ceramic surfaces can be custom cut and shaped to size in order to create furnishing surfaces with the desired shapes and dimensions. This design flexibility means bespoke furnishing elements can be created, to suit the specific needs and space requirements of every single project to perfection.
Creative Applications: In addition to tables and work surfaces, floating shelves can be created, along with kitchen, bathroom and office work surfaces, and even furniture cladding, such as cupboard doors or drawers. Moreover, the surfaces are used to create architectural features, wall panelling or decorative panels. This versatility offers a host of design opportunities to customise indoor settings.
In conclusion, owing to their singular features, Laminam ceramic surfaces offer endless creative opportunities to create high quality furnishings which embrace the taste and the unique style of any setting.
More Information
Get in touch with us for more information on Laminam surfaces or for technical support.