Verde Alpi and Sahara Noir Extra, two sophisticated new on-trend surfaces
September 2021
Blog
Laminam's 2021 finishes highlight the aesthetic qualities of the finest marble, reinterpreting its look and surpassing its performance.
With the Verde Alpi and Sahara Noir Extra finishes from the I Naturali series, Laminam fits elegantly into current trends in architecture, interior design and fashion, whose annual series feature the patterns of marble as a must-have. Reinventing the appearance of the two natural stones with a contemporary twist highlights their structure, texture and colour, improving their performance and expanding their range of use.
Laminam, mindful of both responding to and driving market trends, presents the 2021 surfaces directly in the "Bocciardato" and "Lucidato" versions. Available in various sizes and thicknesses, they are suitable for use both as countertops and work surfaces for kitchens, bathrooms and tables, and as indoor and outdoor cladding and flooring.
Verde Alpi reinterprets the splendour of one of the most refined marbles in the whole of Italian architecture. A special mixture made with natural pigments, the result of constant technological research, is used to enrich the original colours of the stone, thus expanding the varying shades of green, an increasingly popular colour with architects and clients.
Verde Alpi in size 1200×3000 mm and Laminam 5 and Laminam 5+ thicknesses is available in 6 different patterns. When placed side by side, the seamless continuity of these patterns creates a striking visual effect. The Book Match version in size 1620×3240 mm with Laminam 12+ thickness is also particularly attractive. It offers two different pattern solutions, one darker and one lighter, depending on which side is matched when laid.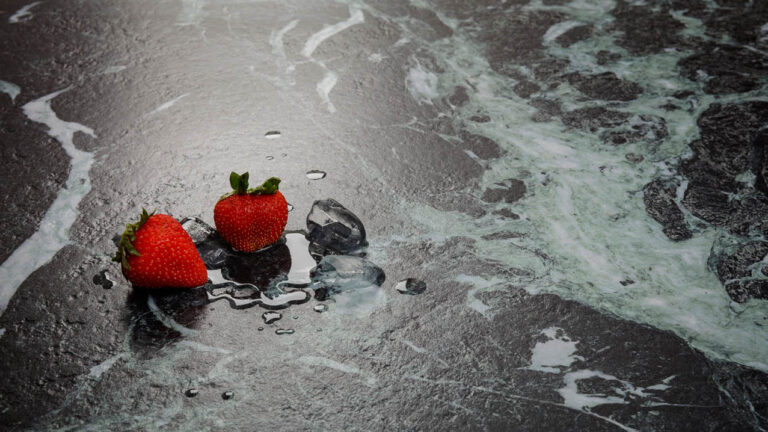 Sahara Noir Extra, inspired by evocative Tunisian black marble, surpasses the refined appeal of one of nature's most attractive stones. The new finish highlights its markings and colours, replicating the characteristic rich black of the base, and features its distinctive bright veining running both lengthwise and perpendicularly across its entire surface.
The 1200×3000 mm size of Sahara Noir Extra in Laminam 5 and Laminam 5+ thicknesses is presented in three different patterns. In the 1620×3240 mm size with Laminam 12+ thickness it is offered in an elegant Book Match version. Laminam's style reinterpretations make the new finish particularly suitable for creatively ambitious interior design projects on a smaller scale, such as tables and coffee tables, where the surfaces require cutting and shaping.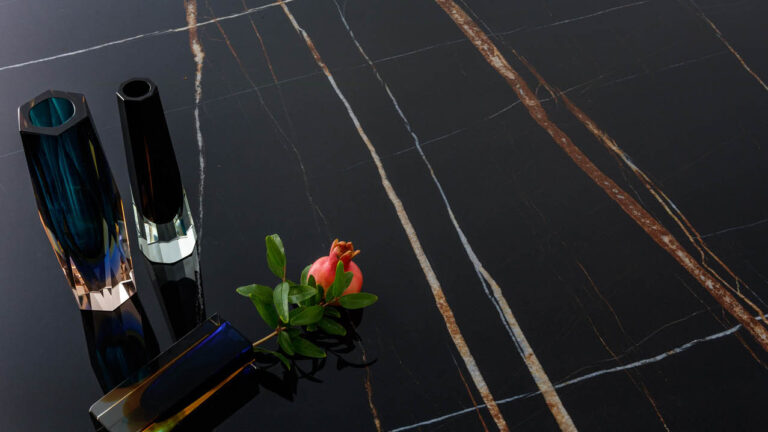 Evolution and sustainability are Laminam hallmarks. The company's finishes are the result of continuous technological research, great creativity, and careful respect for the environment. The aim is to continually offer brand-new, groundbreaking design solutions to architects, interior designers and consumers, giving substance, form and elegance to the world of tomorrow.