Female architecture
March 2022
Blog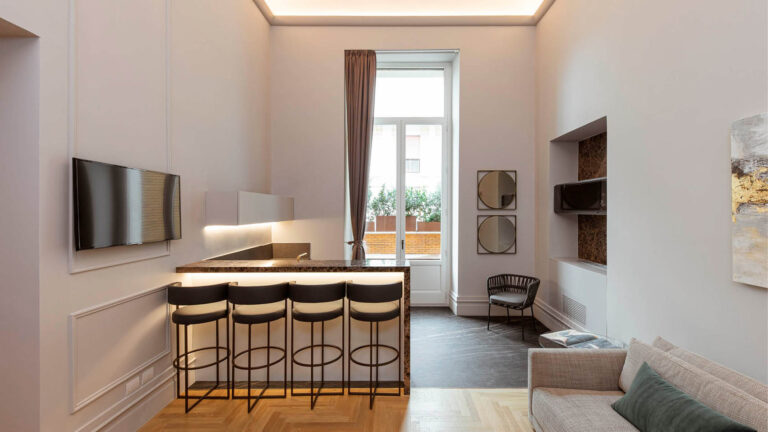 Architecture. Lucia Bianco talks about female inspiration
We meet businesswoman Lucia Bianco, owner of the Architectural Studio / Concept Store "Interior", in the heart of Lecce. For the past 26 years, Lucia has been on a mission, which she has incorporated fully into her brand: "Design Culture". The culture of design, seen as a combination of knowledge and skills expressed in the environments and furnishing systems she designs, is her stylistic hallmark, which she shares with the members of her very special team.
Female inspiration: is talking about it a cliché?
No, no it isn't. I don't belong to that group of people who claim that women are better, but women are something else altogether. They take a practical, smart approach, and they have a creativity that men don't. The world of creation is represented by women.
Women and teamwork: true or false?
My studio is staffed by seven women. Does that answer your question? (She smiles). I find what I'm looking for in women. We work together, like a family. Each one of us knows her role instinctively and how to maintain even the most delicate of balances. Women are unreachable, incredibly resistant, and they focus directly on the target. They concentrate and are efficient. They waste no time because they have so many other things to do besides work. So when they are at work, they really are productive.
Do women and success go together?
It's much harder for a woman to be successful. Men stick together, they choose a team leader and they follow him. Women, on the other hand, take a little longer to form a team. It's much harder for them to achieve professional success so they tend to concentrate on the competition and being "fierce". You have to determinedly demonstrate your skills and talents. This determination is absolutely essential. Be that as it may, the world of architecture and interior design is becoming increasingly populated by women, especially on the operational side. Unfortunately, they're still rarely found in top positions.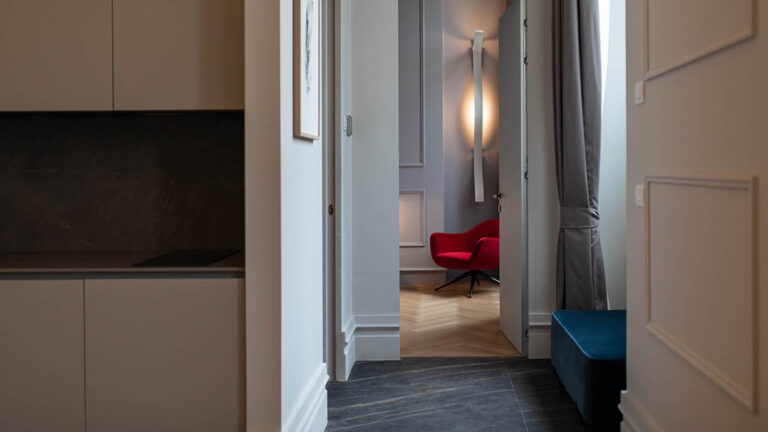 A "woman-sized" building site: what are the must-haves?
I love building sites, especially in my home region, Puglia, and in the south of Italy, where I can work with unique and incredibly human people, the "older generation". I'm talking about the local craftsmen, who do the most amazing work at really honest prices.
Construction is a world that's well-suited to women, but in the beginning you have to learn how to earn respect and empathise with the workers. Let me tell you something. The first time I enter a building site they usually call me "Signora" (Madam), the second time "Signorina" (Miss), then from the third time I am "the Architect" or even "Lucia". That's when I know I've earned everyone's respect.
Empathy is crucial, but not everyone seems to realise it. I learned it from my parents, who taught me not to be afraid, to shrug off all the pointless preconceptions that tend to prevent communication. If you project a sense of fear when you're at work, the workers and your colleagues pick up on it and the success of the project can suffer as a result. This is very important soft skill for architectural projects, both in Italy and abroad.
Is there a site that you are particularly fond of?
I have very vivid memories of the Banco di Napoli building site, where we used Laminam slabs. A project that lasted just 13 months, during which we practically slept on site. This osmosis with the work site created really unique relationships. We were all particularly happy with the dynamics created, and enthusiastic about the work we were doing!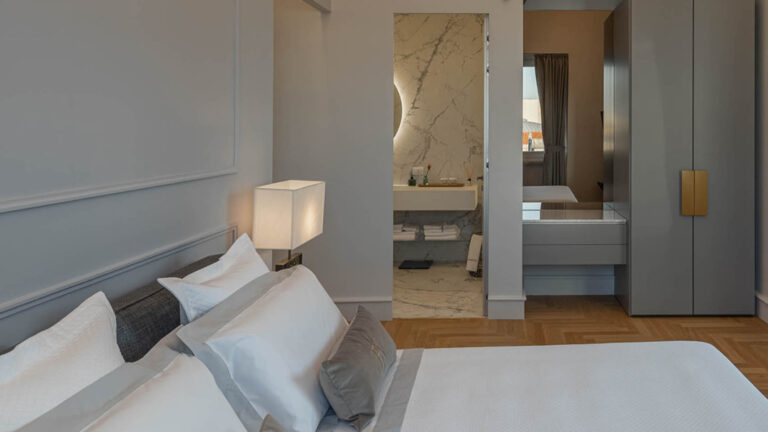 Designs by women, with women and for women. Your experience?
I prefer to talk about designs for people, but in actual fact I am mostly surrounded by women at work. In my "Interior" studio in Lecce we are all women, seven altogether.  The "black sheep" is Flavio, whom we refer to using the Italian phrase "beato tra le donne", which translates literally as "blessed among women", a bit like "a thorn among roses" if you like, who has fun producing all our renders to the very highest standard. When it comes to our female clients, however, I can say without a shadow of doubt that they are much more demanding than men.
Female architecture: what advice do you have for the upcoming generations?
It takes determination.
Never give up! Of course, things are becoming increasingly easy. Just look at the universities. They're full of young women now. But success depends on how much the individual professional wants to emerge in her field, it is a very personal issue. Women will always be mothers, wives, lovers and friends first, and then professionals. Maybe businesswomen, maybe even running two companies. We are asked to be focused and determined to achieve our goals.
I'm 52 and I've been doing this job for 26 years – exactly half of my life! – and I can say that I really am very happy. And that's no small achievement. (She smiles).