Launching Laminam Israel
July 2020
Corporate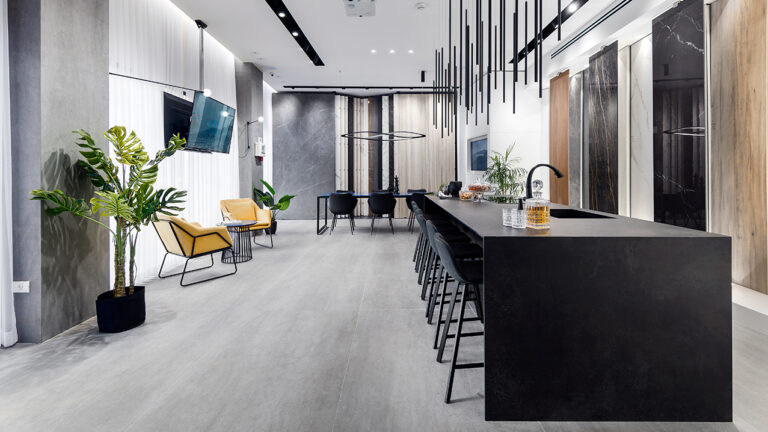 Laminam S.p.A. never stops and has an increasingly global vision. After Laminam RUS launched in 2016 and Laminam CHINA in 2018, and less than a year after the establishment of Laminam Japan, the Italian company has acquired a stake in its Israeli distributor and legally established Laminam Israel Ltd on 1 July. The new joint venture features within a country that has already shown interest in Laminam's "Superior Natural Surfaces", to quote the new corporate tagline. This reflects the new Brand Identity, based on the "Evolution" concept, unveiled to stakeholders just 15 days earlier with a view to achieving ambitious future goals.
Led by manager and shareholder Eyal Shiman, CEO of Laminam Israel, the new company will work in synergy with the corporate strategy to affirm Laminam's identity in a country that has so far enabled it to achieve excellent and promising ongoing commercial results despite a population of just nine million inhabitants. Solidly structured, with headquarters (a logistical hub of 6000 square metres) and a showroom inaugurated than a year ago, the new company is fully equipped to do well right from the start.
Laminam Israel constitutes a further step in the intense Laminam S.p.A. internationalisation process and results from a strategy to affirm the Italian company's international leadership in the surfaces market for outdoor architecture, interior design (floors, walls and claddings) and horizontal surfaces in the furniture sector (particularly tables, kitchen tops and bathroom tops).