Laminam Japan is born
December 2019
Corporate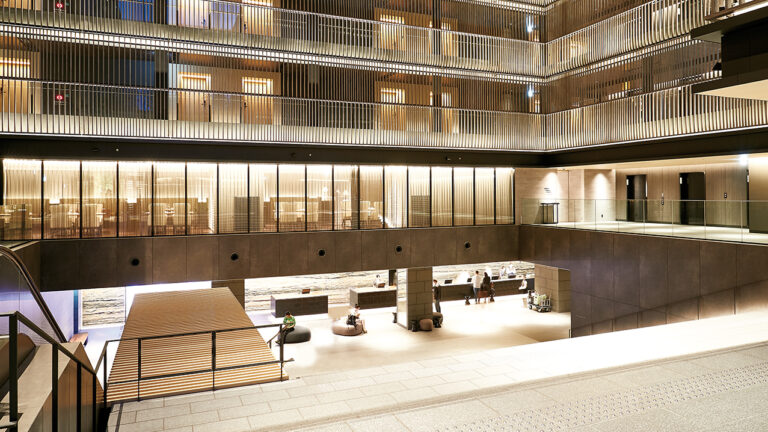 Thanks to a joint venture with Roma Tile Co. Ltd, Laminam consolidates and expands its international presence by setting up a new company in Japan.
On 4th December, Laminam SpA and the Japanese company Roma Tile Co. Ltd signed an agreement to create a new company, LAMINAM JAPAN. The signatures of Laminam CEO Mr Alberto Selmi and Roma Tile President Mr Shigeru Matsushita represent the next step in the partnership between the two companies, which since 2011 has allowed the Italian brand to quickly become a leading player in the ceramic surfaces market in Japan. The collaboration between the two companies has seen Laminam products used in high-level architectural projects in both the private and public sectors, in the contract and hospitality industry and in the world of retail, with international luxury brands such as Toyota, Lexus, Shiseido and Tiffany all choosing Laminam.
Exclusive commercial partner for Laminam products, Roma Tile has now become – to all intents and purposes – a new company division focusing entirely on the sale of Laminam ceramic slabs in the Japanese market.
Following Laminam RUS in 2016 and Laminam CHINA in 2018, the launch of Laminam JAPAN represents the next step in the company's growth and internationalisation strategy, with the new opening designed to give the business a further boost in Asian markets.
"The export market accounts for the majority of Laminam's turnover. In order to ensure we have more widespread coverage of markets, we need to be able to control the distribution, promotion and sales of our products. That's the aim of Laminam Japan: to strengthen the Brand and consolidate our leadership position in this market, thanks to the presence of our partner Roma Tile, which has made a huge contribution to the distribution of Laminam ceramic slabs in recent years." Alberto Selmi, CEO, Laminam SpA
"Japan celebrated 2019 as the 1st year of the new era named "Reiwa"- Beautiful harmony in Japanese, in this hopeful moment we marked a milestone by signing the Joint Venture between Laminam Spa and Roma Tile Japan. In the Reiwa era we will have upcoming international events and projects, such as: Olympic games Tokyo 2020, Osaka-Kansai Expo 2025 and Integrated resort project in Osaka. I do believe those events can be the opportunities to boost the business development of Laminam products. Congratulations on the establishment of Laminam Japan and on the beautiful partnership" – Shigeru Matsushita Roma Tile Co. Ltd President.