ISO 20400 Sustainable Procurement
August 2023
Corporate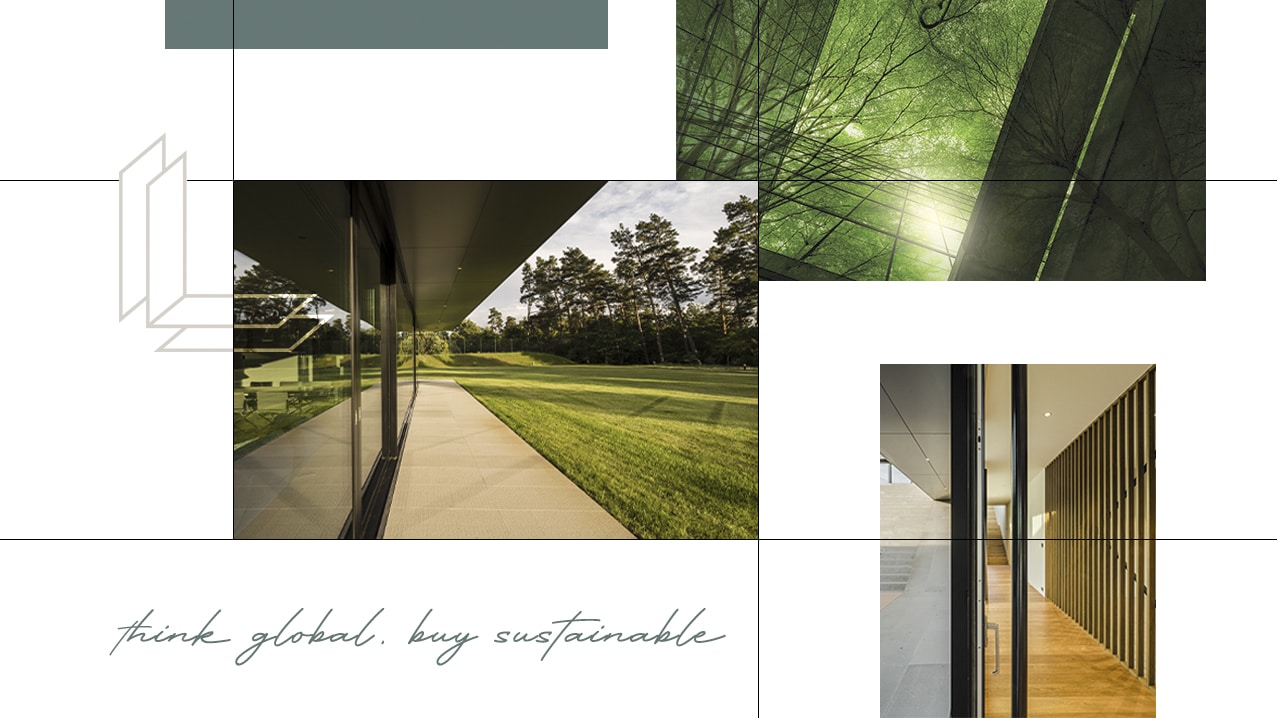 Towards an increasingly sustainable Supply Chain
"What I'm buying" and "from whom" are two very important aspects in the logic of an organisation – be it corporate or family. For most companies, the greatest risks and, at the same time, the greatest opportunities for sustainability have to be found in the supply chain. A sustainability strategy cannot be complete and fully effective if it does not also embrace procurement policy and supply chain performance as well.   
With this "think global, buy sustainable" attitude, after a process of more than eight months, Laminam announces that it has obtained ISO 20400 certification, the first that regulates standards and guidelines for  Sustainable Procurement at international level. The certificate was issued by the internationally accredited third-party body Bureau Veritas, which recognised Laminam S.p.A.'s achievement of the requirements of the standard, making it the first among ceramic surface manufacturing companies to achieve this goal. 
The assessment examined the procurement process as a whole with verification activities conducted at the Fiorano Modenese site. They included the review of company policy documents, mission, procurement procedures, qualification and suppliers' monitoring plans, with particular regard to sustainability performance. 
Considering the results achieved within six criteria (Strategy and Policy; Supplier Qualification; Monitoring and Improvement; Supplier Relationship; Purchasing Specifications; Internal Organisation), the average score achieved by Laminam corresponds to a "high level of commitment to responsible procurement". "This is a judgement that we consider positive and which recognises our commitment, in terms of time and resources, but for us it is only a starting point in the future, an assumption of responsibility over the long term and which does not end with obtaining certification. Carlo Morandi, Purchasing Manager Laminam.  
A choice determined by corporate philosophy 
Laminam is committed to contributing to sustainable development as defined by the United Nations' Sustainable Development Goals (SDGs) 2030, integrating this burden into its business model. With a view to achieving these objectives, also reiterated in the Sustainability Roadmap 2020-2022 (the reference framework in which actions for improvement in the business model are made explicit with respect to the four pillars of Governance, Products, People, Operations), the ISO 20400 certification obtained underlines the tangible commitment to integrating ESG responsibility into the company's sustainable procurement policies and processes. 
"The certification is an achievement that embodies the values of the brand and our mission. Our responsibility is not limited to those activities directly managed by Laminam, but wants to extend the monitoring and actively involve the entire supply chain, so as to enable synergetic growth and development. Launching this self-assessment process to obtain ISO 20400 was an independent and voluntary initiative for our department, because it is part of an all-round ESG behaviour model in which Laminam believes and invests strongly" . Carlo Morandi, Purchasing Manager Laminam.   
We create a virtuous circle 
The ISO 20400 certification inaugurates a three-year path by which Laminam will continue to constantly monitor the performance of the supply chain, rewarding suppliers that are able to generate tangible benefits for the environment and the areas where it operates. 
Supplier policy, strategy, organisation and process are all worked out in the same way and following the same process, so it will not be possible to purchase raw materials or services without a comprehensive evaluation of their production and logistics management. Herein lies the greatest value of the ISO 20400 standard, namely its ability to impact the entire supply chain by generating virtuous behaviour by everybody.  
The ISO 20400 guidelines help Laminam outline expectations of suppliers on key issues, including: product carbon footprint, human rights, labour standards, environmental protection, fight against corruption and business ethics. The criteria for involving stakeholders are made explicit through various monitoring systems and oriented towards inclusiveness, transparency, fairness, attention to ethical, environmental and social aspects and consistency with the company's activities.  
A duty to the land and the people 
The ISO 20400 certification obtained is further confirmation of Laminam's commitment to a business model aimed at limiting their impact on the territory, guaranteeing the health and safety of their employees, creating and innovating their products in an eco-sustainable manner and making production more efficient, thanks to a life-cycle assessment that proactively involves all departments. 
In order to make a real change, today more than ever, Laminam chooses to comply with the guidelines required by international standards which, by incorporating the Company, the Product and the People in a single virtuous circle, aim at an integrated development of the production activity that generates concrete and measurable results over time.  
Having taken its first steps, the company looks with confidence and determination towards an increasingly sustainable future.