Colours Trend
June 2022
Blog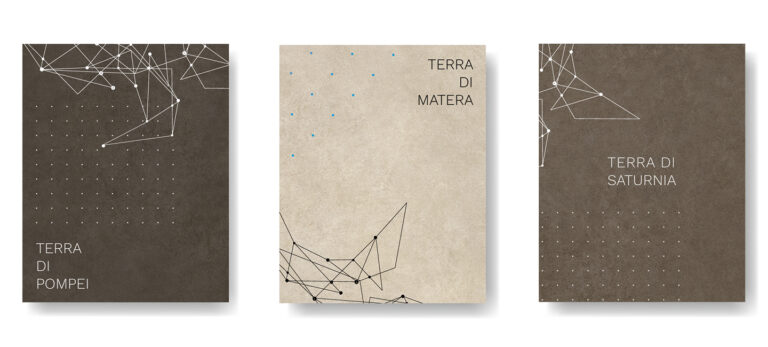 Tips from Salone del Mobile 2022
Interior design finds an indispensable ally in colour, as demonstrated by the Salone del Mobile 2022: its 200,000 m² of exhibition space and its 2,100 exhibitors entertained visitors with a wealth of furnishing proposals, from neoclassical to minimal, industrial, Art Deco and Boho Chic.
A wide and balanced colour range with natural nuances, alternating here and there with pastel shades, was the undisputed protagonist.  The combinations of furnishing solutions, floor and wall tilings, in line with the colours of Luxury Design, recommend "tone on tone" combinations, interspersed with bold notes of colour, proposed in ultra-clean design elements. 
Let's now move through the exhibition, confirming that colour is much more than a simple aesthetic fact, to discover together how – within an interior design project – colour performs a practical, decorative, architectural function, giving space an identity, even modifying its structure.  
Valuable in design, colour has the power to lighten objects, make rooms more or less warm and cosy, enlarge or shrink spaces by advancing or retreating surfaces. And here we find, between a dove grey wall and an ivory carpet, a wisteria sofa with wide, regular seats, or an earth-coloured floor, illuminated by a beige wall, enlivened by an intersection of volumes of modular round tables, in gradation.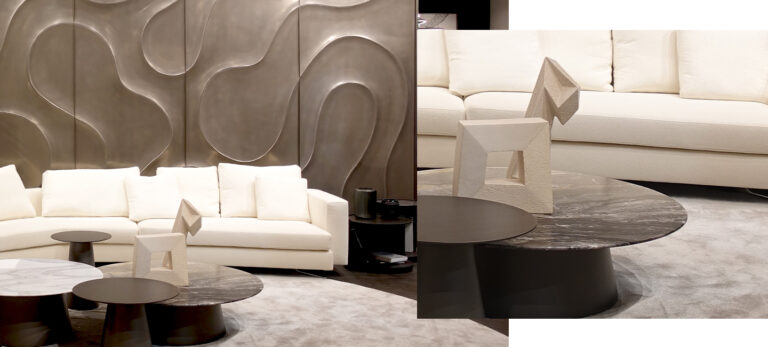 In an irresistible game of seduction between form, colour and space, aligned with the trendy colours of the 61st edition of the Salone del Mobile, our colour proposal was entirely based on natural tones. Terra di Matera, Terra di Saturnia and Terra di Pompei are the warm and natural nuances presented at exhibition.  
Try to imagine walking and caressing the magnificent Sassi di Matera or… soaking in the hot springs of Saturnia and slowly ascending the peaks of Vesuvius… 
Three colours, Three Earths, Three Cities… a perfect colour and historical balance. 
Le Terre by Laminam, with their sandy tones, designed in nuances to favour all kinds of combinations, from the most reassuring to the most daring, are not afraid of comparisons with bold colours. From petrol green to Terracotta colour (like our Calce), each colour is designed to make any room cosy, bright and modern.   
And if it is true that the perfect shade can completely change the atmosphere of a place, why don't you give space to creativity, having fun designing new places to live, relive, imagine…