A sustainable, circular approach
November 2021
Corporate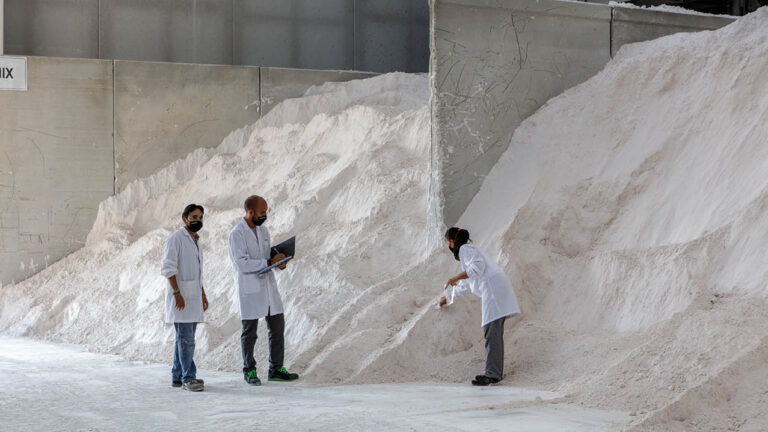 Laminam surfaces are sustainable because they are made through eco-friendly industrial processes from mostly natural and recycled materials.
A world leader in the production of large size, minimum thickness ceramic slabs, Laminam has always been driven by the concept of Sustainable Evolution. A committed choice in response to the call of global opinion which demands major steps towards reducing industrial impact on the environment.
Our company has aligned all of its industrial processes and the material composition of its surfaces with the principles of sustainability. As a result, Laminam ceramic slabs contain between 20% and 40% of recycled material, deriving from pre-fired waste from the company's industrial cycle. This percentage can be as high as 60% in certain products, mainly those in darker colours. This is confirmed by LEED and BREEAM certifications, obtained through international certification bodies, which assess the sustainability of the buildings in terms of the environmental compatibility of the materials used.
At the end of their life cycle, Laminam surfaces can be easily ground up and recycled in their turn in internal or external production processes. Analysis of their composition leaves no room for doubt, consisting of 94% materials of natural origin (clay, feldspars, silicas), 4% glass, enamel and pigments, and only 2% glues and fibres – one of the lowest percentages in the sector.
Laminam as a whole takes its cue from the circular economy model, aimed at minimising environmental impact and waste production. 95% of waste material deriving from the processing of the ceramic slabs before they are fired is reused to produce new ones; 100% of the water used is reintroduced into the industrial cycle through wastewater treatment systems; almost all waste, 99% of which is non-harmful substances, is recycled, and anything which cannot be reused is handed over to companies certified for its disposal.
Constant refining of our machinery and our production and distribution processes means that in 2020 at our Italian sites we reduced water usage by 16%, waste produced by 23%, and the quantity of packaging materials by 17%, a growing percentage of which is recovered. These figures confirm a downward trend in the company's consumption and in its production of waste materials, through an all-encompassing sustainable approach.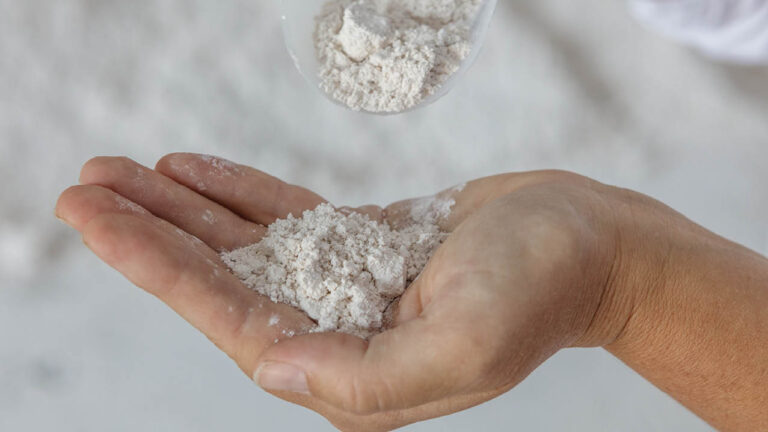 Laminam plays a leading role in seeking to change the future of the planet for the better, by striking a new balance between industrial production and respect for the environment. A concrete example of how entrepreneurship, constant technological research and nature can join forces for long-term sustainable progress.