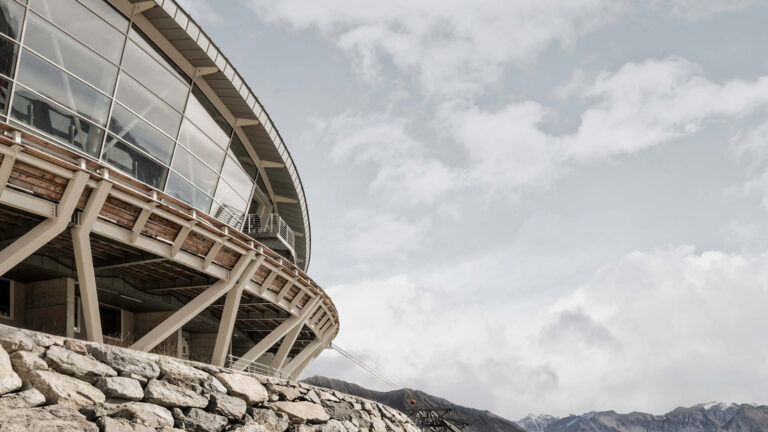 Un'atmosfera conviviale e informale
The coating of the SkyWay Montebianco interiors in Courmayeur, nearby Aosta, is one of the most recent architectural applications.
Skyway is one of the fastest cable cars in the world, accompanying the visitor in the suggestive landscape of Mont Blanc with its three stations, each located at a different altitude.
Designed by Studio Progetti Cillara Rossi, the cable car is perfectly integrated in the surrounding environment: the "green" DNA of the structure, thanks to its high technological content and reduction of footprint and energy consumption, is indeed one of the project foundations.
Location

Aosta

Year

2016

Architect

Studio Cillara

Applications

Flooring, Wall cladding

Project Type

Station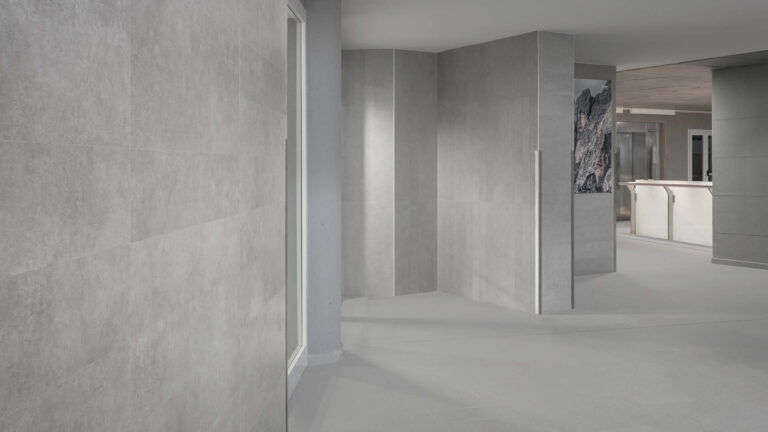 Proprietà delle lastre Laminam
The Laminam ceramic slabs have been cut into modules, in order to adapt to the sinuous and wrap-around curvilinear walls that distinguish the SkyWay Montebianco interiors.
Properties of the Laminam slabs:
• Resistant to scratches and deep abrasion
• Resistant to mildew and fungi
• Resistant to stains
• Resistant to chemicals
• Resistant to heat and fire
• Resistant to UV rays
• Intrinsic hygienic quality
• Low maintenance and easy cleaning
• Easy processing