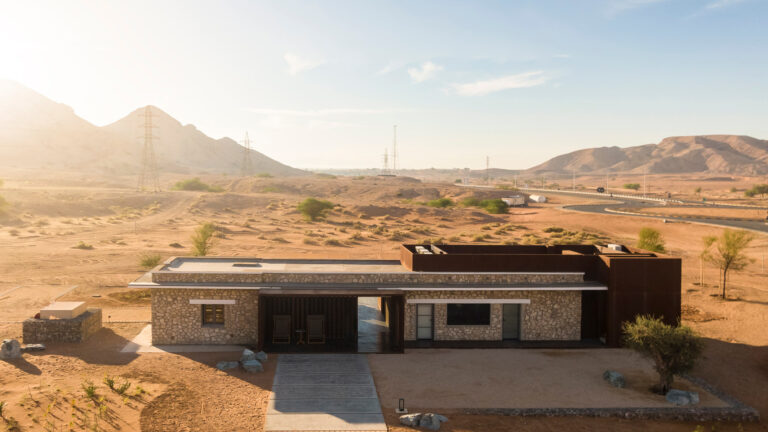 The Al Faya Lodge stands in the United Arab Emirates' red desert near the country's historic first petrol pump
The Al Faya Lodge is the latest pearl in the Sharjah Collection ‐ a group of boutique hotels and ecological havens located strategically in different parts of the Sharjah Emirate. Situated at the foot of Mount Alvaah, with all of the features to become an exclusive new tourist destination, the Al Faya Lodge stands in the United Arab Emirates' red desert near the country's historic first petrol pump. The project was designed by Jonathan Ashmore (director of the ANARCHITECT studio, with offices in Dubai and London), who reinvented and transformed the 1960s two single-storey stone buildings, which were a former medical clinic and a food store, into an elegant modern hotel with a restaurant. He added another building to the pre-existing structures to house a salt water spa.
Location

Sharjah

Year

2017

Architect

Jonathan Ashmore

Design Studio

ANARCHITECT

Applications

Flooring, Furnishing elements, Wall cladding

Project Type

Hotel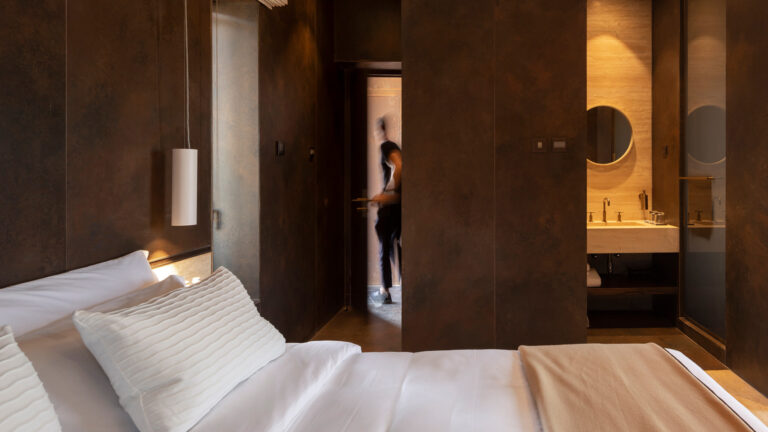 Exciting challenge for ANARCHITECT
The Al Faya Lodge was a unique and exciting challenge for ANARCHITECT, with its passion for projects customised for the destination site and its love for details and practical solutions. "A feature of the desert is its suffocating heat and intense, prolonged sunlight" explained Jonathan Ashmore. "These factors were important when designing the building's shape and mass and when selecting materials – which must be suitable and resistant.
Desert sites are exposed to sunlight and every type of weather: driving rain, sandstorms and low nocturnal temperatures, to name a few of the challenges. Local stone or cement buildings provide a thermal mass that can fight the temperature fluctuations caused by these extreme conditions. I considered the historical presence of iron in the region when I chose the materials. Lastly, I wanted to create a contrast with the existing buildings' original fabric. My intention was to emphasise the new, additional architectural layers, create clear borders and generate a comparison between the old and new."
Starting from these considerations, Jonathan Ashmore partially clad the boutique hotel's outside walls with CorTen oxidised steel. The secondary structural materials were aluminium and hardwoods like teak, particularly for overhanging roofs, shading elements and raised terraces overlooking the dunes. In addition to plastered parts of the walls, these solutions add elegance and precision to the project, give the buildings a soft change of colour and texture designed to mature and change in response to the climate.
The architect selected the Laminam's Bruno finish from the Ossido Series to highlight the new construction works for the building's internal walls.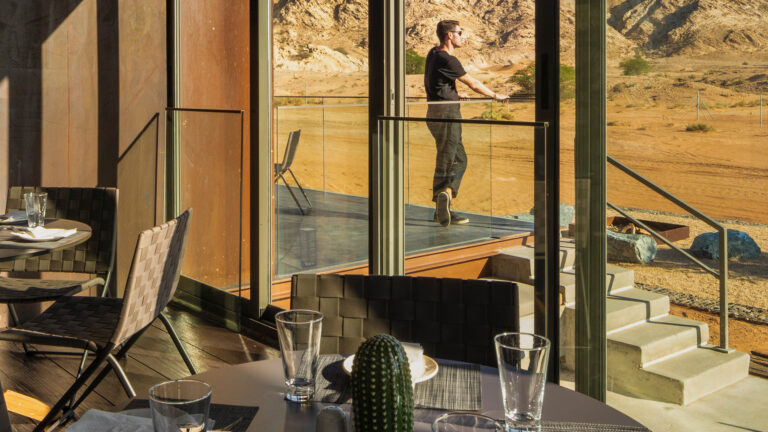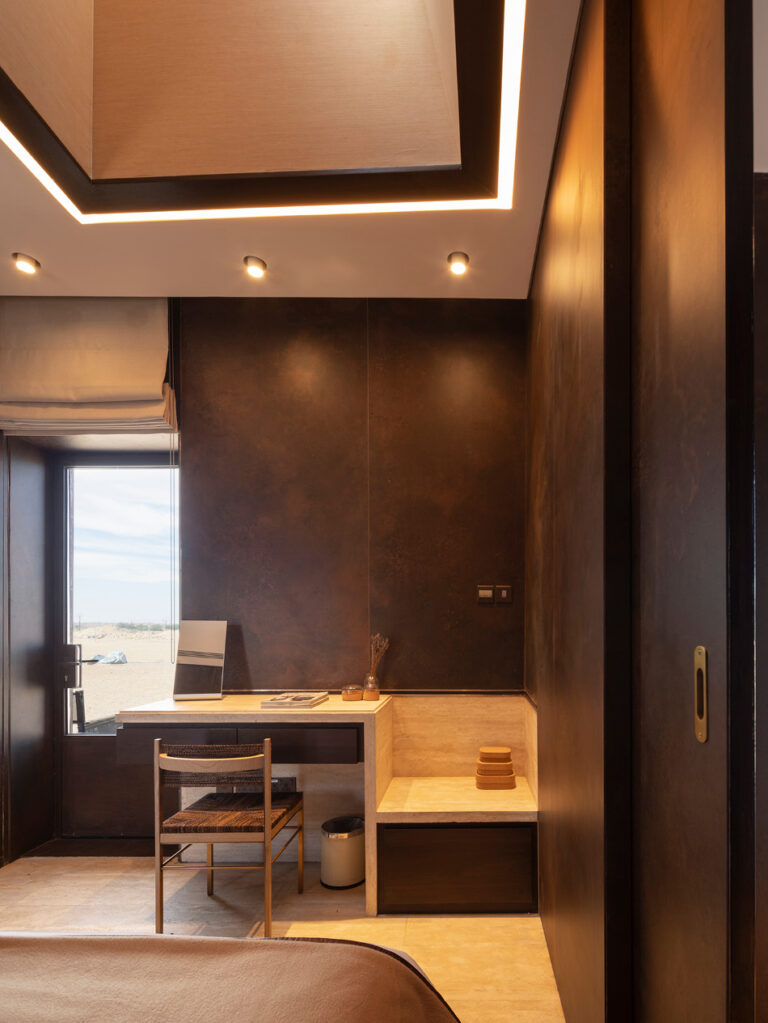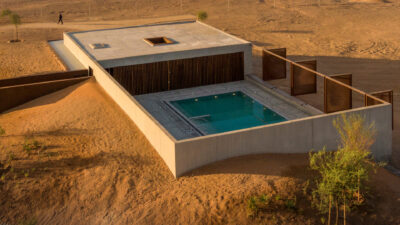 Credits
Fernando Guerra

ANARCHITECT