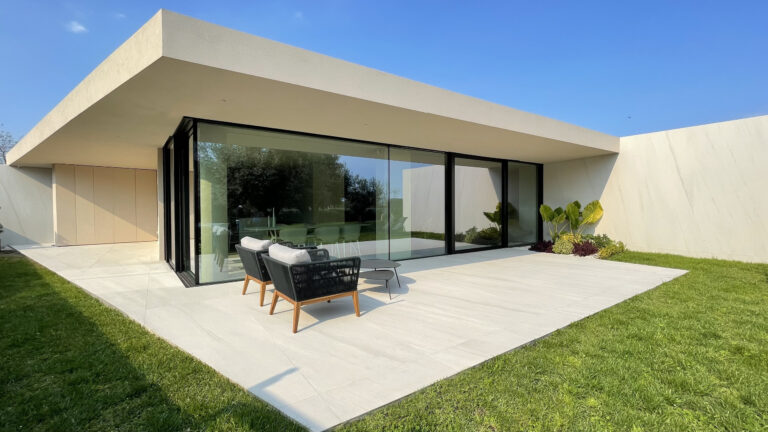 One of the most pregnant examples of Mediterraneity
Villa Ionica is one of the most pregnant examples of Mediterraneity as a way of approaching design, as Studio Iraci Architetti defines it: a fertile relationship between matter and form, culture and landscape, land and sea. An integral project where nothing is left to chance, and where everything contributes to a living experience that puts harmony and people's well-being first.
A house, despite its marine setting, designed to be lived in all year round and designed with great attention to indoor-outdoor dynamics and environmental sustainability. Energy savings have been achieved thanks to the projecting roof in the southern part of the living room that avoids direct radiation on the large windows, and the double-coated interior and exterior cladding in the sleeping area that ensures a pleasant temperature even in summer without the need for air conditioning.
Location

Catania

Year

2019

Architect

Antonio Iraci

Applications

External Facades, Flooring, Wall cladding

Project Type

Private House
Interior and exterior wall and floor coverings
Both interior and exterior wall and floor coverings were made with large-format 1620 x 3240 mm Laminam slabs from the I Naturali series in the Bianco Lasa color and Laminam 5 thickness.In re-proposing materials from classical architecture and the Italian architectural tradition, these slabs were the ideal choice to shape an evocative dialectic between the brightness of ceramics and the colors of the sky and surrounding vegetation. The striations typical of Bianco Lasa, recalling the effect of saltiness on surfaces, made the whole even more sophisticated and elegant.
In the floors, the use of Laminam slabs – resistant to shocks, stains and scratches – meets the requirements of functionality, longevity and cleanliness so essential in an environment in close contact with nature and where walkable areas are walked on barefoot or on which it is common to find traces of earth and sand.