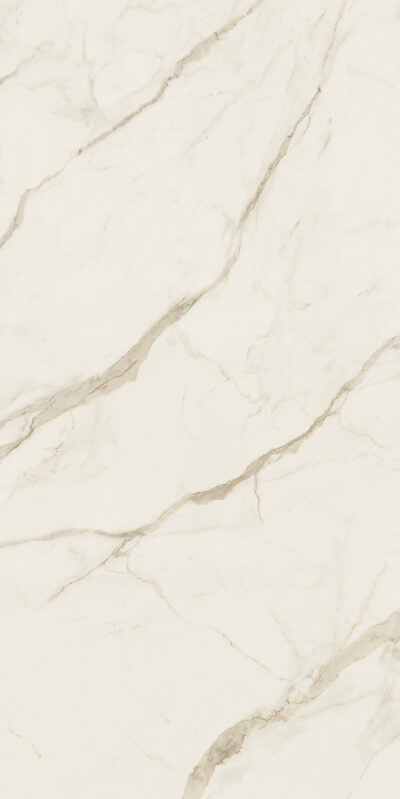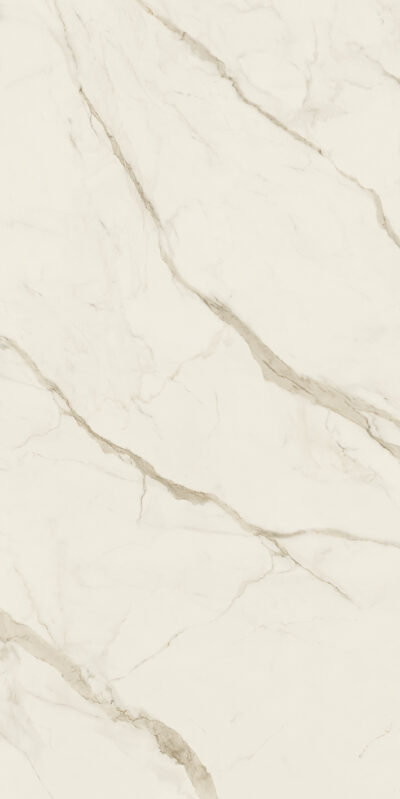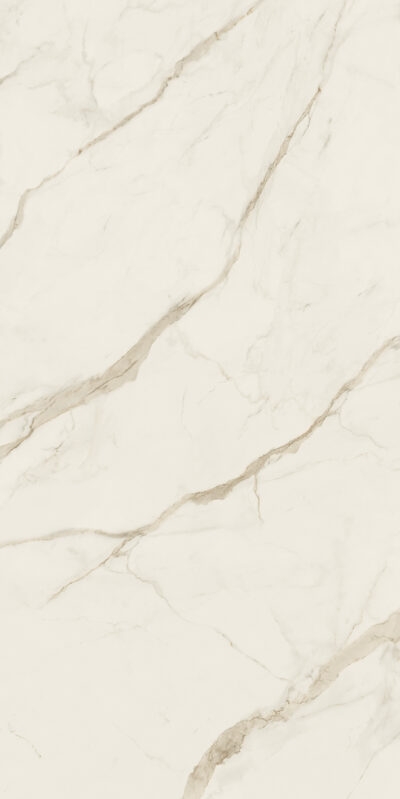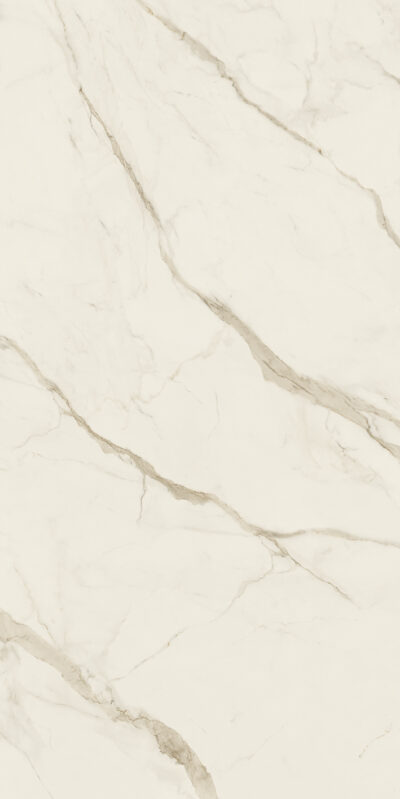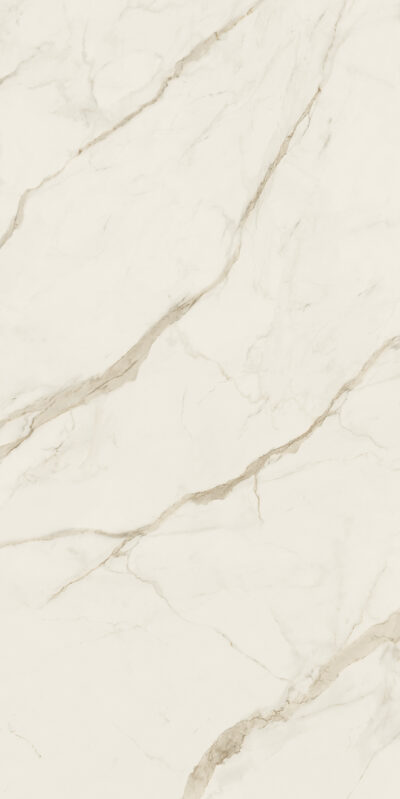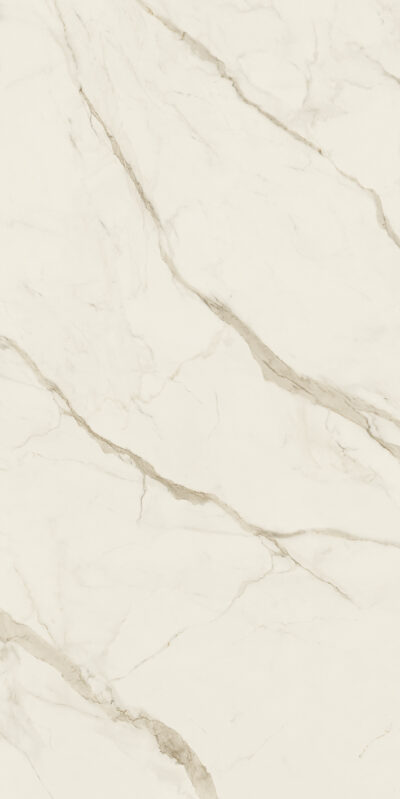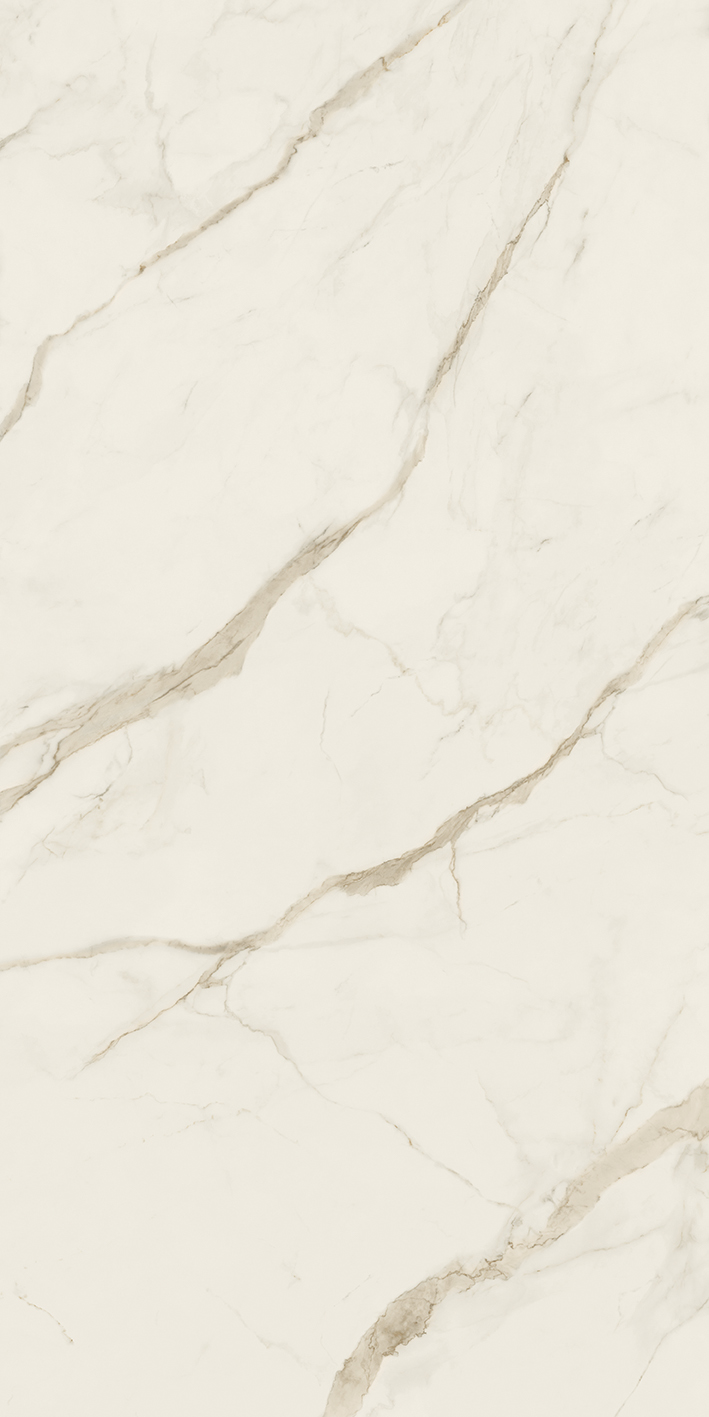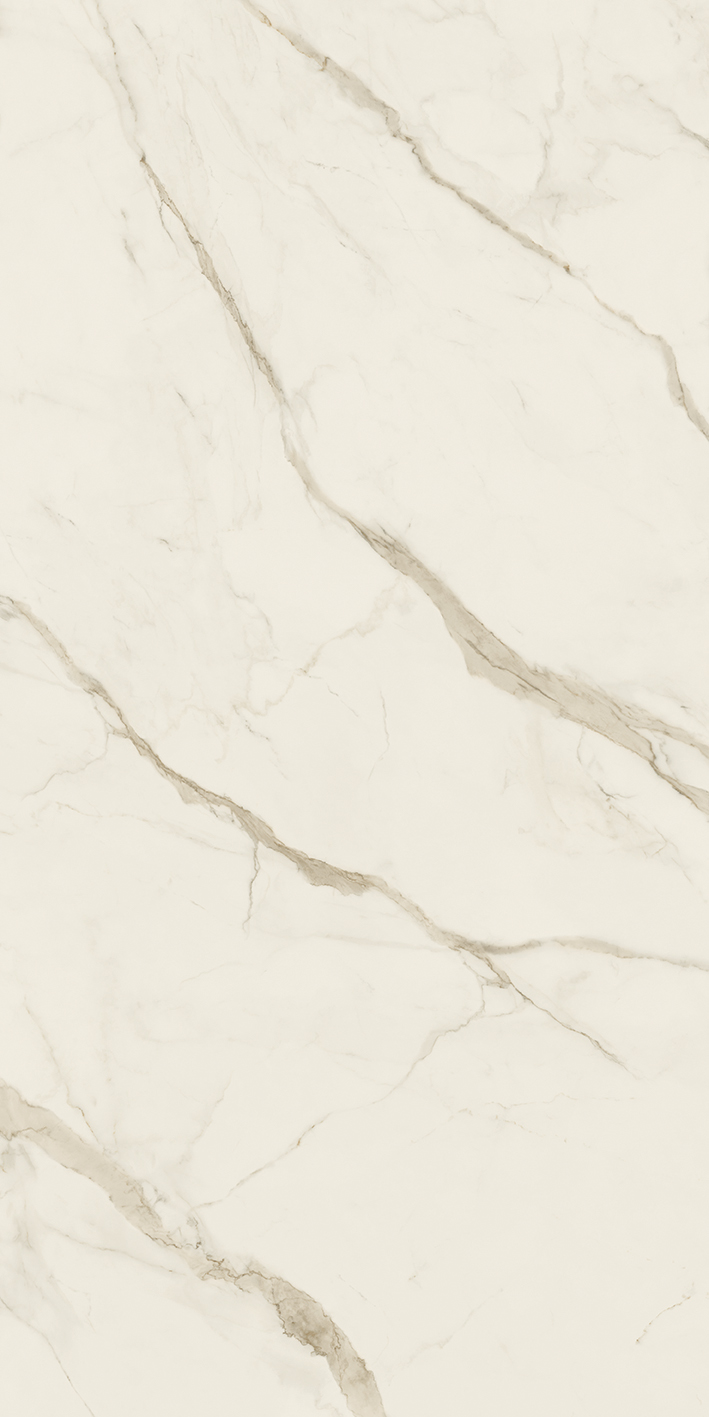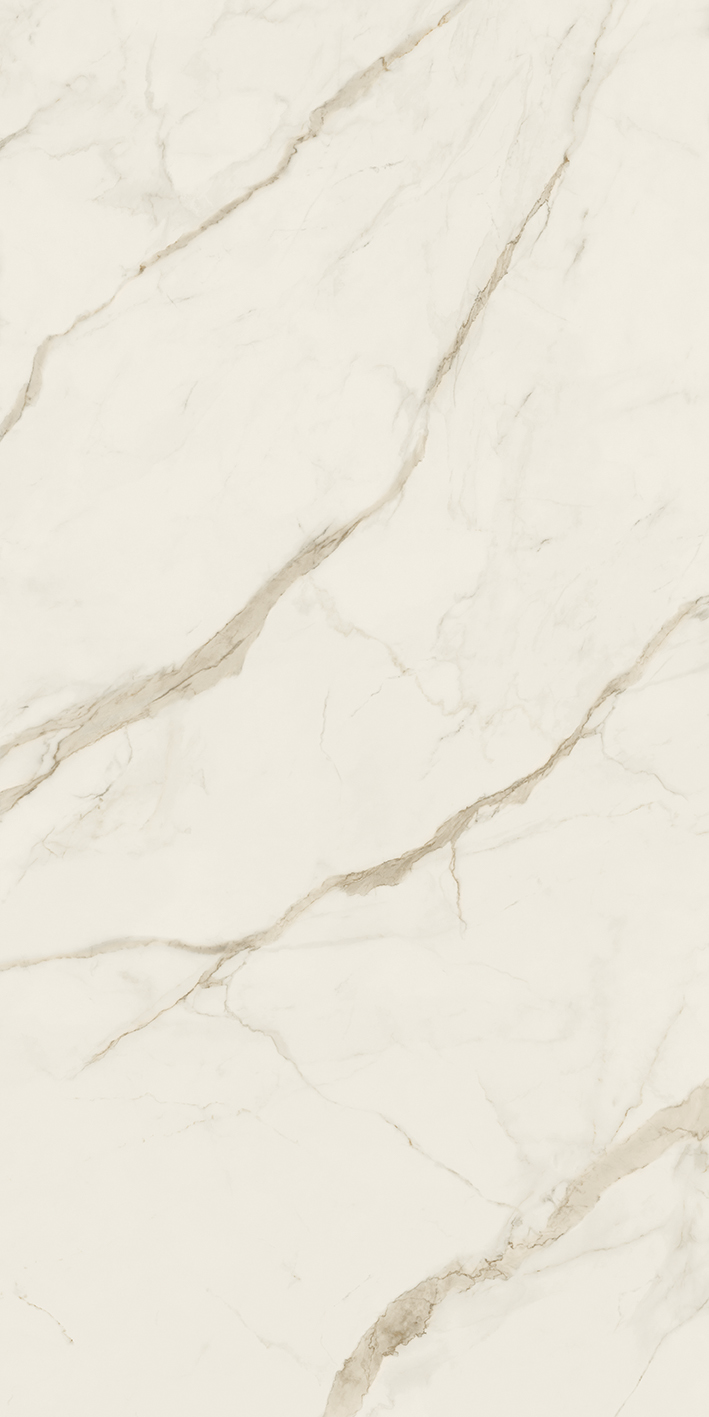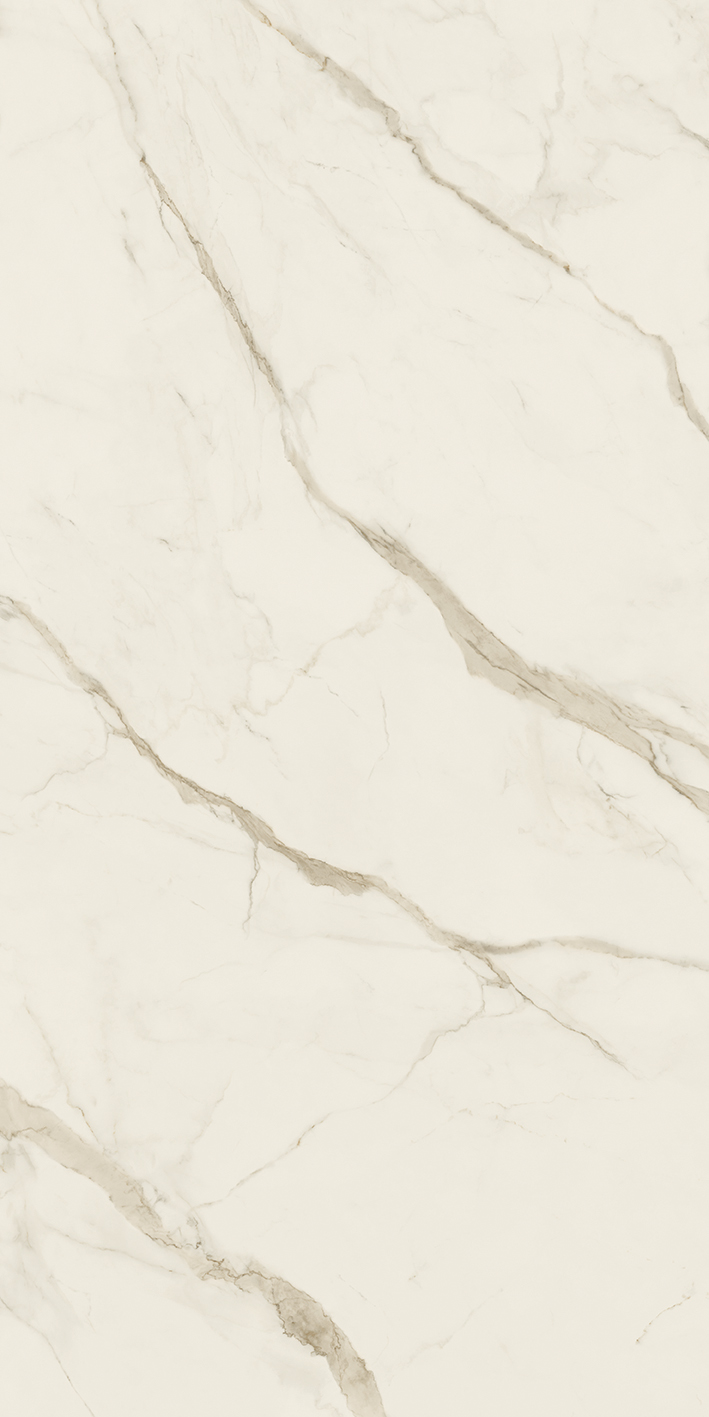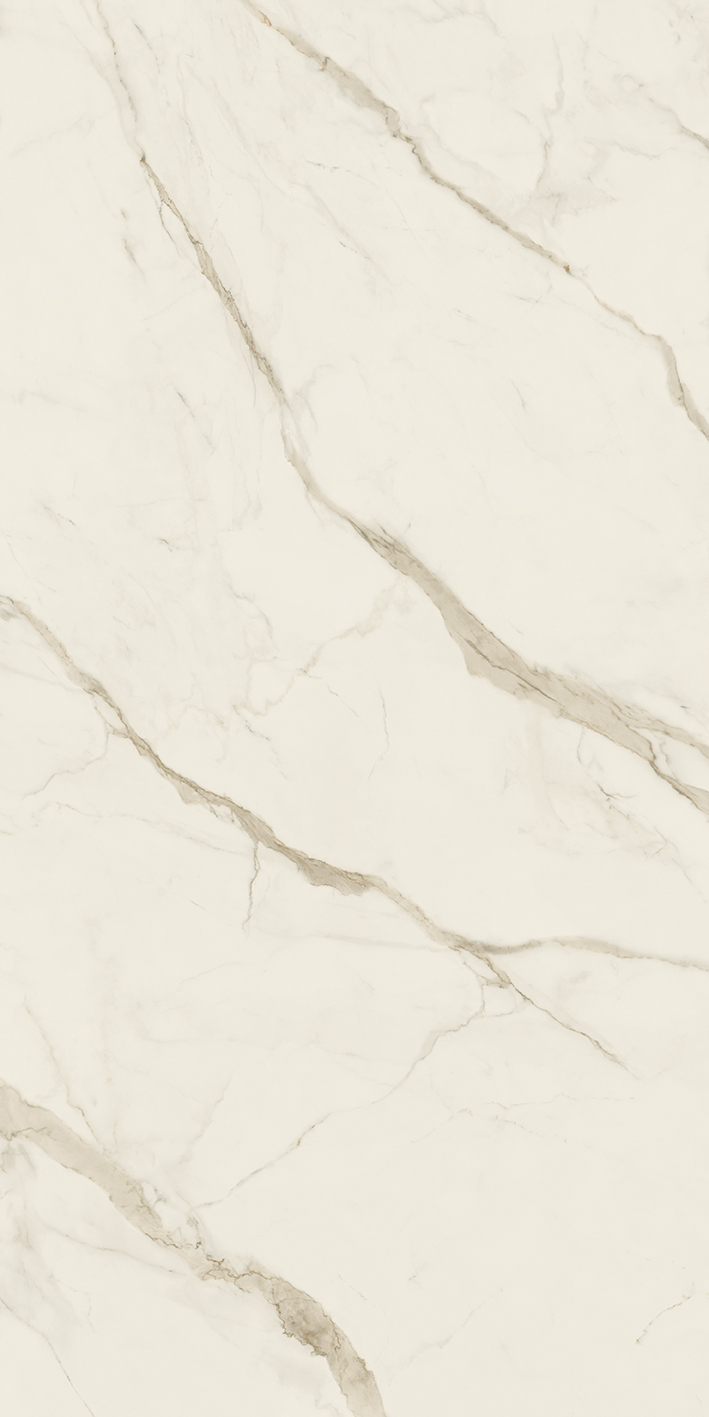 Calacatta Oro Venato Book Match
Select the finish

Natural

Polished

Soft Touch
Sizes / thicknesses avaliable
1000×3000 – Laminam 5
1620×3240 – Laminam 5
1620×3240 – Laminam 5+
Sizes / thicknesses avaliable
1000×3000 – Laminam 5
1620×3240 – Laminam 12+
1620×3240 – Laminam 5
1620×3240 – Laminam 5+
Sizes / thicknesses avaliable
1620×3240 – Laminam 12+
1620×3240 – Laminam 20+
Book Match
Book Matching is the practice of matching two or more slabs, so that the adjoining surfaces mirror each other (like an opened book), to match up the design, the movement and the vein patterns in the material and create a seamless decorative flow which gives rise to genuine works of art.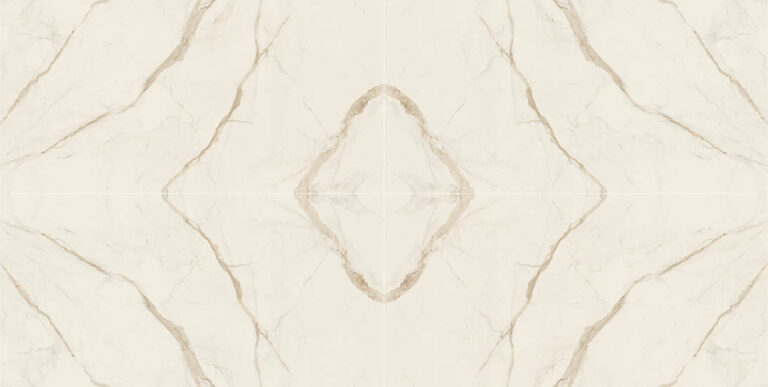 Laminam finishes offer a one-of-a-kind visual and tactile experience. When we conceive our surfaces, we already imagine them in your space, safely in your home, incorporated into your projects. Whether you distractedly skim your fingers over them or walk barefoot on them, the feeling on your skin is important, and it has an impact on your decision.
Calacatta Oro Venato Book Match features abundant veining, ranging in colour from golden tones to shades of brown and even green and grey, on a buttery background.
Available in a variety of sizes and thicknesses, the distinctive Book Match pattern reveals the marble veining with incredible creative flair, resulting in the famous mirror-image effect produced by this sophisticated marble processing technique.
With the slabs set side by side, the resulting pattern offers an aesthetic sophistication that enhances the surfaces of floors and walls, further expanding the range of applications to include furniture.
Calacatta Oro Venato Book Match finds its ultimate expression in the large sizes, which represent the Laminam style while setting a new canon of beauty, elegance and distinction expressed on large size ceramic slabs.
The Natural finish is available for large slabs of 1000×3000 mm with Laminam 5 thickness and for size 1620×3240 mm in Laminam 5/5+ thickness. The Polished and Soft Touch finishes, again in the large size 1620×3240 mm, further expand its range of use, with the 12+ thickness.
The R9 anti-slip effect on the Natural finish offers essential protection against slipperiness, making this surface suitable for exterior surfaces exposed to the elements or to water.