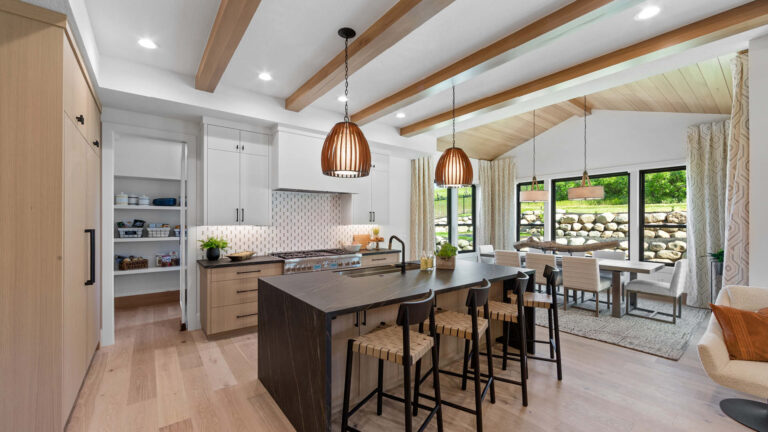 Forms and patterns featuring an ethnic and country flavor
Twin Hollow Villa is a luxury residence in the state of Utah – USA, designed by Interior Concepts Design House for X3 Homes builder. The building renews the traditional model of the 'cottage' typical of Dutch colonial architecture, with its stone walls and pitched roofs. This choice is also reflected in the interior design, where luxury is never ostentatious and baroque rather it prefers to draw on forms and patterns featuring an ethnic and country flavor. The use of natural materials is therefore widespread: wood, textiles, mats, carpets and marble.
Laminam products fit incisively into rooms, with effects of both stylistic continuity and refined contrast. The identified collection is consistent – I Naturali – in the finishes Noir Desir and Pietra Savoia Antracite Bocciardata, both in Laminam 12+ thickness.
Location

Utah

Year

2022

Architect

X3 Homes

Design Studio

Interior Concepts Design House

Applications

Furnishing elements, Wall cladding

Project Type

Private House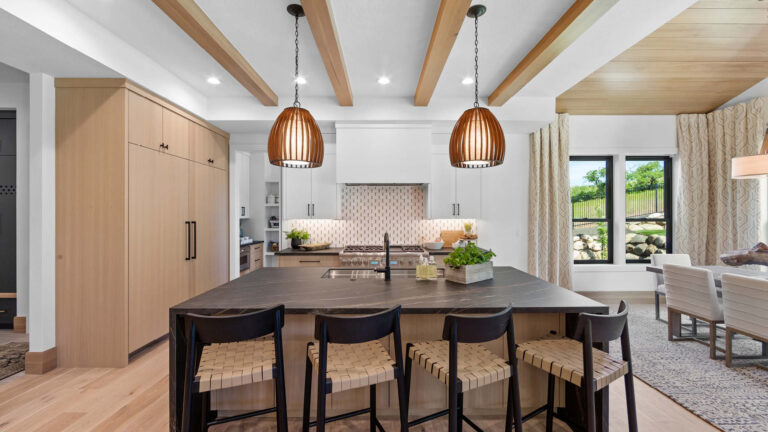 Functional performance and versatility
The I Naturali collection lends a unique value to the rooms it covers, and it proposes the refined elegance of marble with the Noir Desir finish: the dark color is interrupted only by the soft movement of the ivory veins, graphic elements that enhance the nobleness of the material. The I Naturali collection also stands out for its functional performance and versatility; it is an optimal choice for walls and floors as well as for furnishing surfaces. In Twin Hollow Villa, large Noir Desir slabs decorate the kitchen in both the worktop and the cladding of the central island, where special care is paid to safety, hygiene and durability of the materials used.
All surfaces in the I Naturali collection are impact, stain and scratch-resistant and retain their properties even when exposed to heat and frost. They are also food-compatible because they do not release elements in solution (even in the event of fire) and do not allow the development of mould.
Noir Desir was also used in the office area for cladding the desk, in the living room for the fireplace, and in the bathroom for the top.
In the second bathroom, we find the Pietra Savoia Antracite Bocciardata finish, also from the I Naturali collection; Laminam surfaces are also suitable for rooms featuring a high degree of humidity, thanks to their reduced surface porosity, which makes them non-absorbent.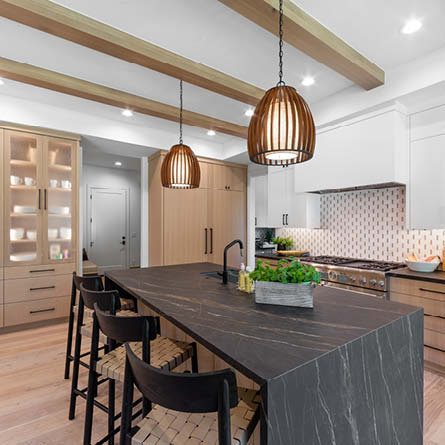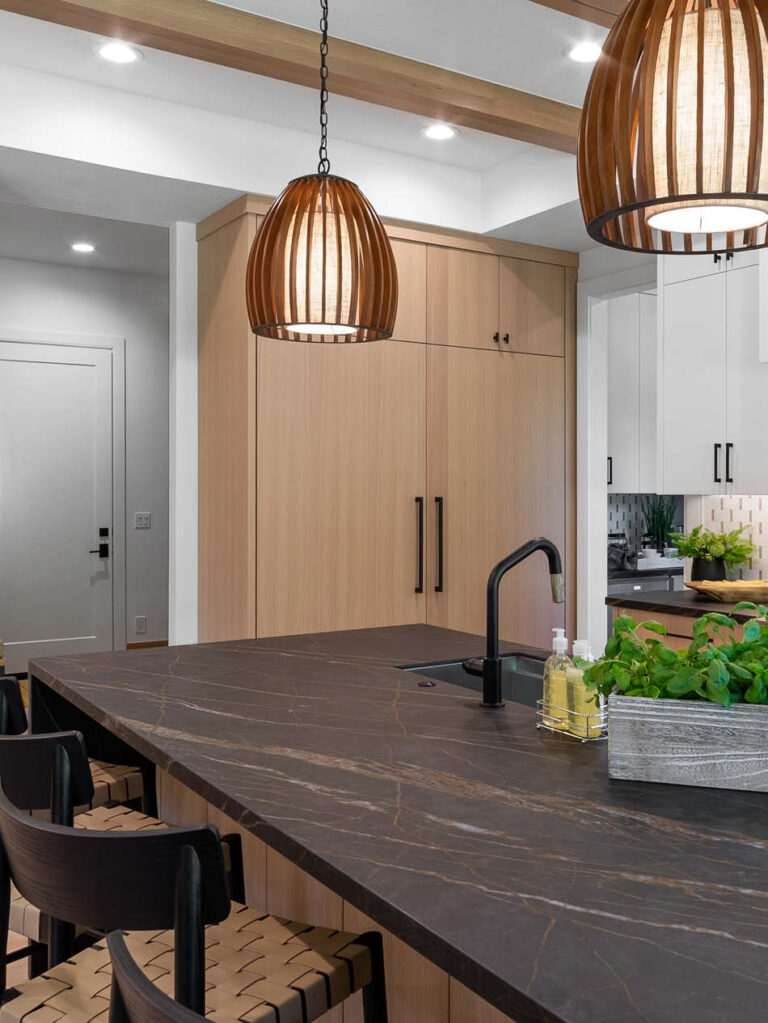 Credits
Builder

X3 Homes

Photography

Ron Aguilar – Utah Valley Videos