Residential and Commercial Building – Fadda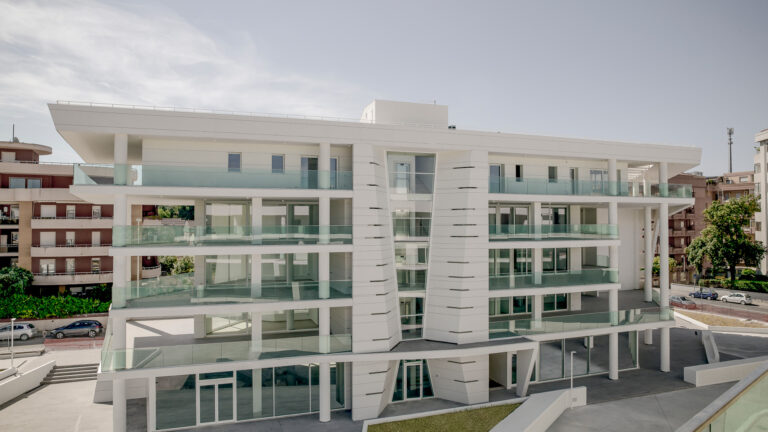 The exterior claddings of the former distillery in Cagliari
One of the most recent architectural accomplishments includes the exterior claddings of the former distillery in Cagliari.
A piece of paradise at the heart of Cagliari. This is how one can describe the new architectural project accomplished in the former Zedda Piras distillery in the city centre, completed by Studio Fadda. The building has been converted for commercial and residential use, guaranteeing the utmost exclusiveness, sophisticated materials and an utterly refined design. The complex consists of two massive buildings with a strong styling impact overlooking a large central square, to preserve the privacy and peace of its inhabitants and patrons.
Location

Cagliari

Year

2018

Applications

External Facades

Project Type

Residential complex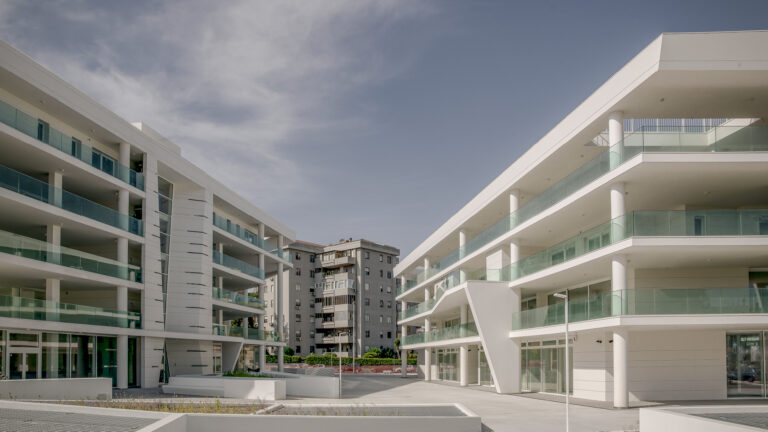 The design of the exteriors is unique
The buildings are completely earthquake-proof, with underground car parks, commercial facilities on the ground floor and first floor, and luxury apartments on the top two floors.
The design of the exteriors is unique, and truly original, distinguished by large windows, terraces onto the central square and perfectly white façades that merge together to create a pointed shape like the bow of a large ship.
When choosing the materials, the designers preferred resistance and respect for nature. The exterior cladding of the building is made with Laminam ceramic slabs from the Collection series, in Bianco Assoluto finish and in the 5 mm-thick 1000x3000mm size, cut into different size portions to cover the building like a genuine architectural skin.