Office and Exhibition Hall Jafza Technopark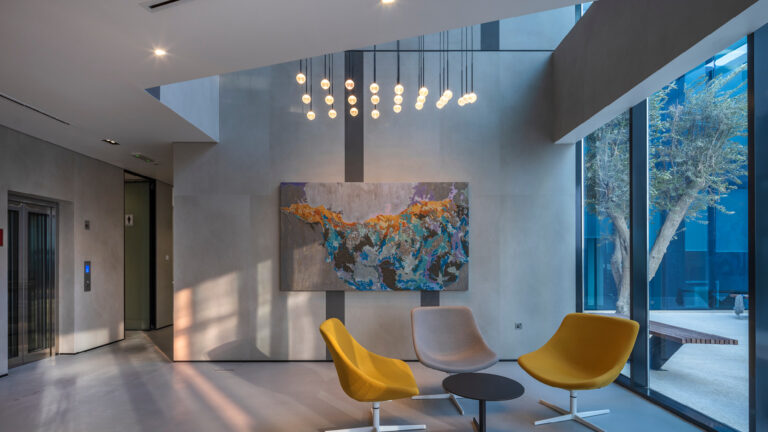 The Office Building designed by Pininfarina Architecture is inspired by Dubai's particular sunlight
The Office Building designed by Pininfarina Architecture is inspired by Dubai's particular sunlight and aims to interpret its nature while designing both the exterior and interior.
The Pininfarina Architecture team aimed to create a building, where the interior space seamlessly continues the exterior. Thus, the main Lobby design theme became the rhythm created by two tints, Grigio and Antracite, of Laminam ceramic slabs of the Calce Series.
Location

Dubai

Year

2020

Architect

Pininfarina Architecture

Applications

Flooring, Furnishing elements, Wall cladding

Project Type

Office
The team selected this series, inspired by wet plaster and industrial concrete, because it perfectly creates a dialogue with the exterior concrete panels and has soft tone colours and delicate nuances that allowed the team to create this particular rhythm.
Credits
Dany EidL'edificio per uffici progettato da Pininfarina si ispira alla particolare luce solare di Dubai e si propone di interpretarne la natura progettando sia gli esterni che gli interni.