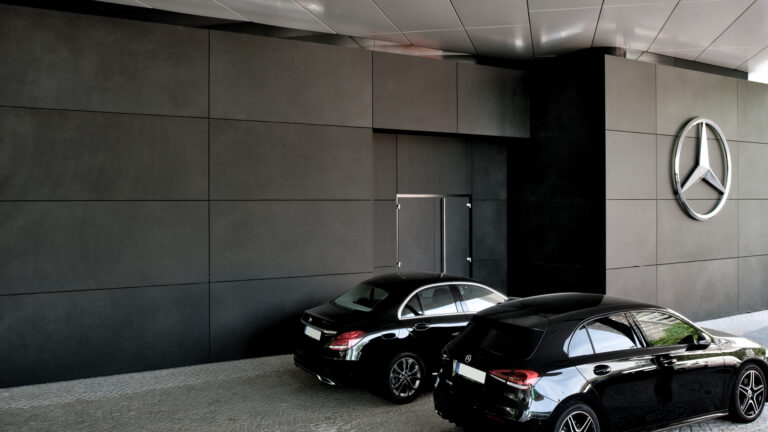 Combines artistic spirit with technological know-how
One of the world's highest regarded studios in terms of its multidisciplinary design that combines artistic spirit with technological know-how, Graft chose Laminam for the exterior of the new Mercedes-Benz dealership in Heilbronn having considered its refined aesthetic and innovation application. The façade is a perfect example of the certified bonding application system, executed in accordance with the German car manufacturer's brand guidelines.
Location

Heilbronn

Year

2019

Design Studio

GRAFT STUDIO

Applications

External Facades, Wall cladding

Project Type

Dealership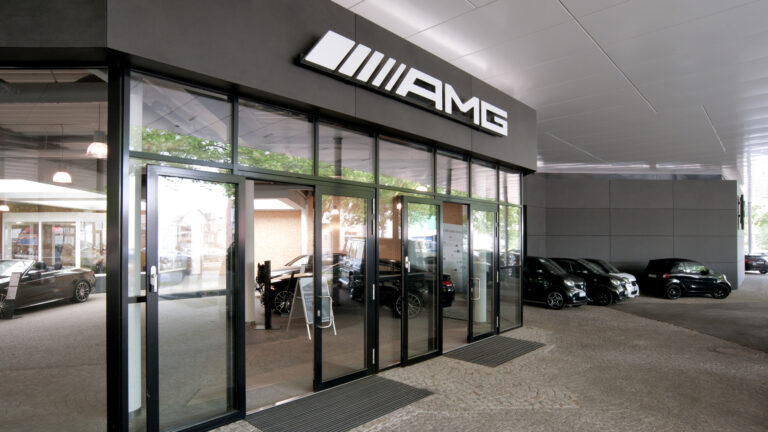 L'eccellenza tedesca ha scelto un'eccellenza italiana
The German standout has chosen an Italian standout to support the image of elegance and sophistication for which the brand and its products stand out. Laminam ceramic slabs from the Calce series, colour Nero and with 5 mm thickness, are applied to the façade as cladding. The application technology used is the bonding system with structural adhesive (Sikatack) that allows for the use of 5 mm thickness slabs on façades. The slab bonding process, whether vertical or horizontal, takes place directly on a universal metallic sub-structure thanks to the use of appropriate structural adhesives, thereby ensuring total freedom of composition and fast installation in the yard.