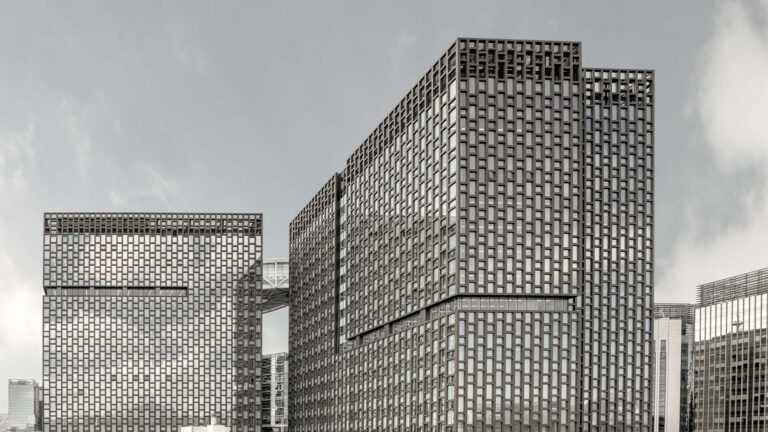 The city's tradition with an uber-modern twis
Two towers boasting 26 offices, a ground floor dedicated to retail activity and an underground car park spanning a total surface area of 7,850 square metres. The Gongpyong Office Plaza is a recent architectural construction situated in the historic city centre of Seoul, reinterpreting the city's tradition with an uber-modern twist.
Location

Seul

Year

2018

Architect

SMDP Studio

Applications

External Facades

Project Type

Office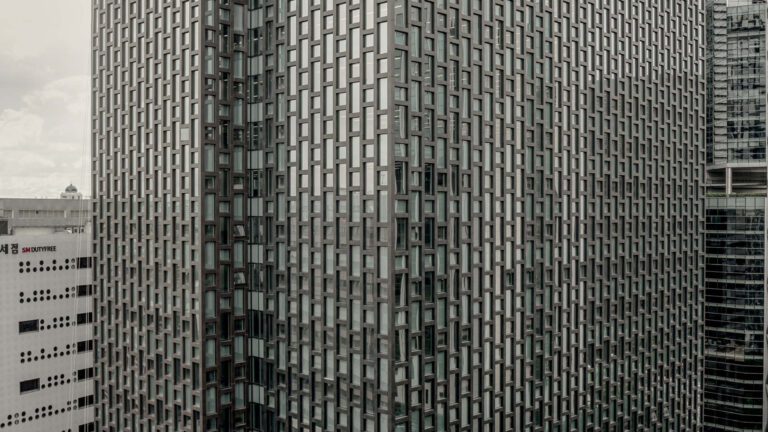 Past and future coexist and come to life
The idea behind this design is in fact traditional Korean architecture, which was the inspiration for the designer from the international studio SMDP who came up with the concept for the façade of the two towers, introducing an aperture to modernity. The windows, in particular, are the architectural manifestation of this dual approach: on the one hand the shape of the fixtures is the same as ancient tradition demands, whereas the opening mechanism on the glazing is contemporary in style. Past and future coexist and come to life in the glazed walls which become genuine windows onto the past and towards the future, as the Korean Architect Dae-Hong Minn himself defined them.
The exterior cladding of the building stands out for the harmonious interweaving pattern formed by two opposing yet similar surface materials: totally transparent glass versus fully covering Laminam ceramic slabs, picked from the Calce series in Nero.
The light weight of the large ceramic surfaces in the 1000x3000mm size and 3mm thick, reinforced with fibreglass on the back, also guarantees outstanding durability owing to the excellent resistance to atmospheric agents and wear of the slabs.
Owing to its particular external make-up, the innovation of the windows, and the position within the city's geography, the Gongpyong Office Plaza is, according to the architect Dae-Hong Minn, destined to become a kind of an icon of Seoul.