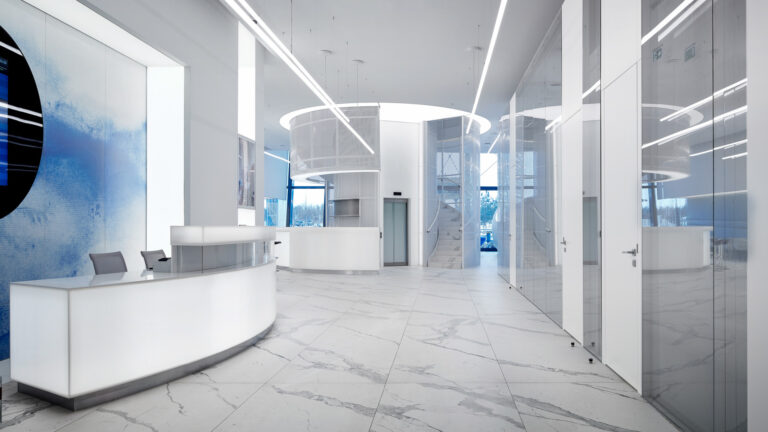 Humanity's adventure in space inspired the decor of the 1044 sq.m VIP lounge
Humanity's adventure in space inspired the decor of the 1044 sq.m VIP lounge realized by Vox Architects in 2019 at the Saratov International Airport . Floors and part of vertical claddings (in a logic of total look) have been covered with Laminam finishes I Naturali – Bianco Statuario Venato (in the 5+ thickness). These slabs were produced and commercialised by Laminam Rus, the Laminam branch located in Russia.
The mood of the rooms which form the VIP waiting room for travellers in transit or awaiting departure could not have been decorated any other way: this airport, with a total surface area of over 23,000 sq.m, was named for Yuri Gagarin, the first man in history to fly in outer space on 12 April 1961.
Location

Saratov

Year

2019

Architect

VOX Architects

Applications

Flooring, Wall cladding

Project Type

Airport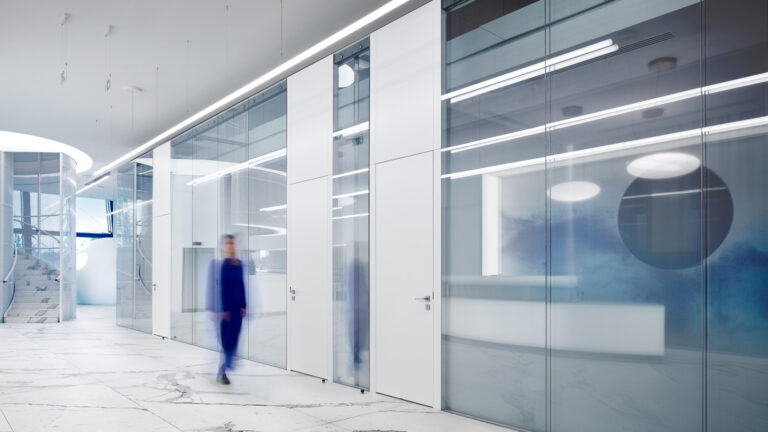 A complex architectural structure that stands out in space like a vertical light column
The two levels of the VIP room are connected by an atrium with a glass facade looking outside, a lift in the centre and a floating circular staircase. This "complex architectural structure appears as a luminous vertical column."
Laminam supported the entire project by making available to Vox Architects all the know-how of the company's engineers in a logic of constant support to architects and builders in the construction phase. Providing active collaboration with clients is one of the most important distinctive characteristics exported also abroad by Laminam, the Italian multinational which now has numerous branches and partners around the world.