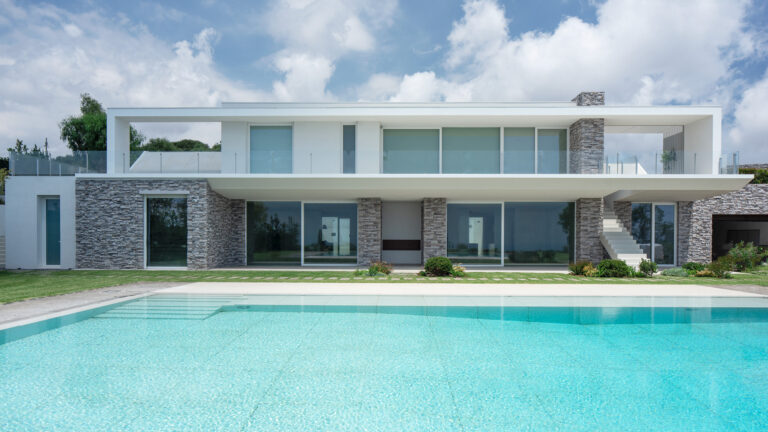 Light and its study is the starting point for any design idea
Laminam, is a "skin" for architectural use and design. This durable surface is not only a design element; it can become the single material used to functionally clad all environments. Both Indoors and Outdoors, Laminam ceramic slabs harmonise spaces and ensure scratch-resistance, shockproof and stainproof features, besides chromatic properties studied to withstand even exposure to sunlight.
Sicilian sunshine is particularly intense, an asset to be exploited and valued by architectural design. Indeed, light and its study is the starting point for any design idea and project implemented by the Architect from Catania, Salvatore Puleo. In his ongoing quest for beauty, the Architect's style stands out for the artful creation of aesthetically refined environments studied to insightfully welcome the life of their inhabitants, and to primarily ensure inner well-being.
Location

Catania

Year

2019

Architect

Salvatore Puleo Architect and Partners

Applications

Flooring, Wall cladding

Project Type

Swimming pool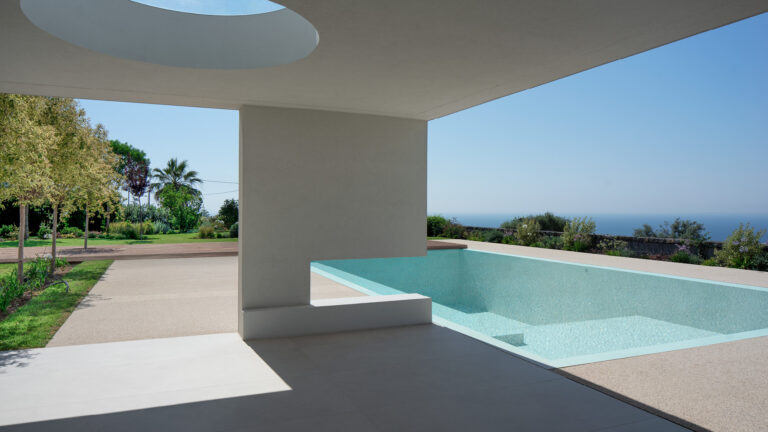 Distinctive traits of architectural design
These distinctive traits of architectural design can also be observed in a new private residence recently built in Catania. Its clean lines, large glass doors and windows, and open spaces enhance and make the most of the land's natural light. Even the hues of materials chosen for the finishes play a part in creating a warm atmosphere. Particularly indoor and outdoor floors are designed with both aesthetic and material continuity: Laminam Calce Avorio slabs are the choice for floors that surrounds the outdoor swimming pool and for its interior cladding.
The delicate hues are ideal to create environments that merge into their natural surroundings. Moreover, the large format of Laminam slabs comes with essential advantages, such as hygiene, easy cleaning, scratch resistance, shockproof and stainproof features, and low levels of surface slipperiness.