Anyang Buddhism Cultural Center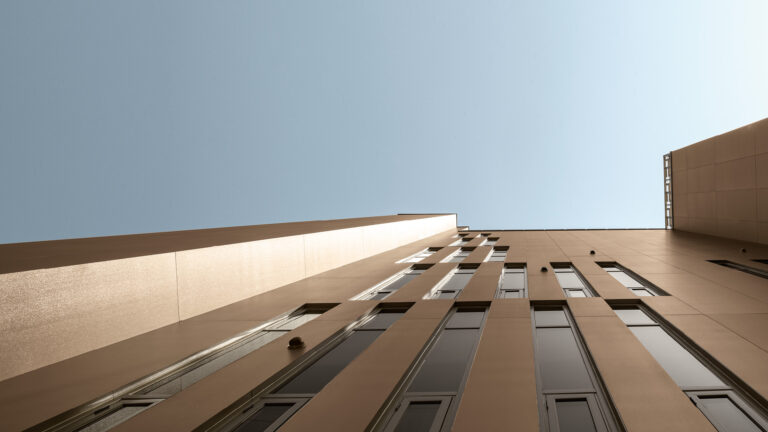 Liveable city, proud citizens
Anyang is one of the largest cities in South Korea, like a satellite of the Capital Seoul, which it is linked to via metropolitan railway. The motto in Anyang is "Liveable city, proud citizens" and its meaningful symbol recalls the values of peace, pureness, cohesion of its citizens, scientific development, the environment and modernity.
This holistic approach is an all-encompassing view that demonstrates awareness and acceptance of the apparent contradictions in the human being, considered as parts of a unique whole that is constantly in motion.
Location

Anyang

Year

2016

Architect

Haenglim Architecture

Applications

External Facades

Project Type

Culture Centre
This is the spirit conveyed by the city's architecture with its buildings and greenery and it is the approach implemented by the Haenglim Architecture studio who designed the city's new Buddhism Cultural Center: environmental sustainability, styling integrity, research and design, innovation. This is because architecture can respect mankind, nature and society and ensure they cohabit in total harmony.
To cover the façade of the Buddhism Cultural Center in particular, the studio in fact decided to use a totally natural material yet one that is concurrently technologically innovative: the large-size, minimum-thickness Laminam slabs from the Filo series in Rame colour.
Filo stands out for its stunning texture, inspired by the image of an endlessly recurring iridescent thread, interwoven so that it blends seamlessly into a metallic fabric. The Rame colour used to cover the ventilated façade is a clear reference to the colour gold, a precious metal and, according to Buddhist philosophy, packed with spiritual power.