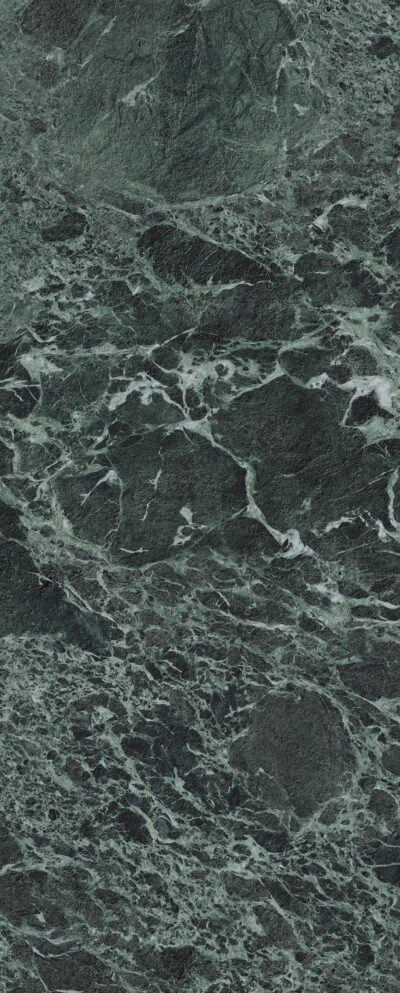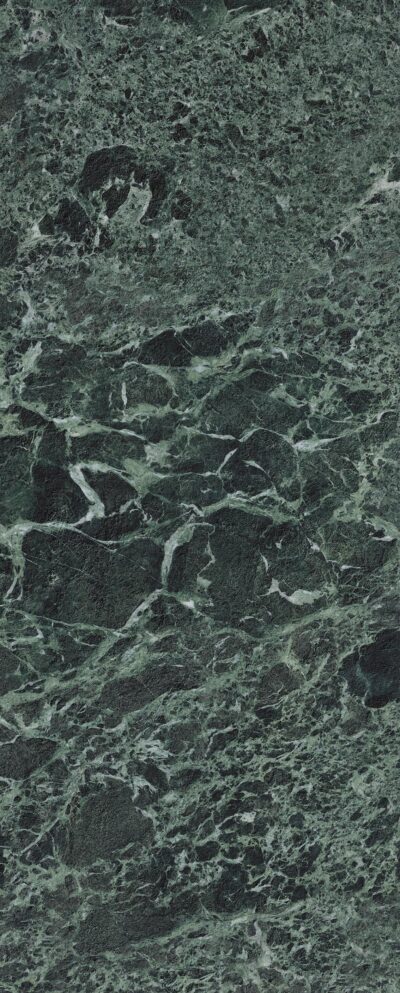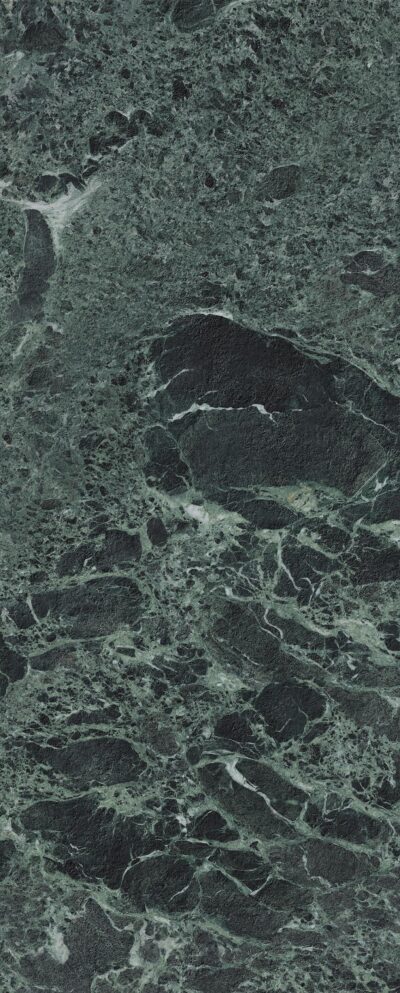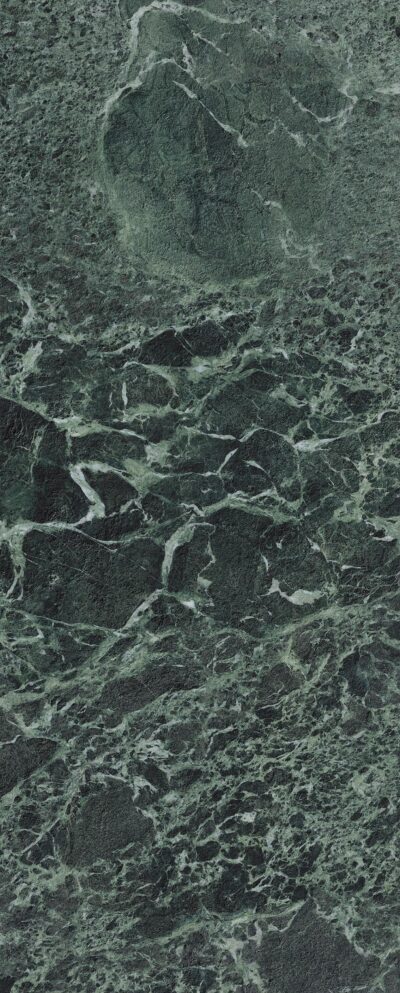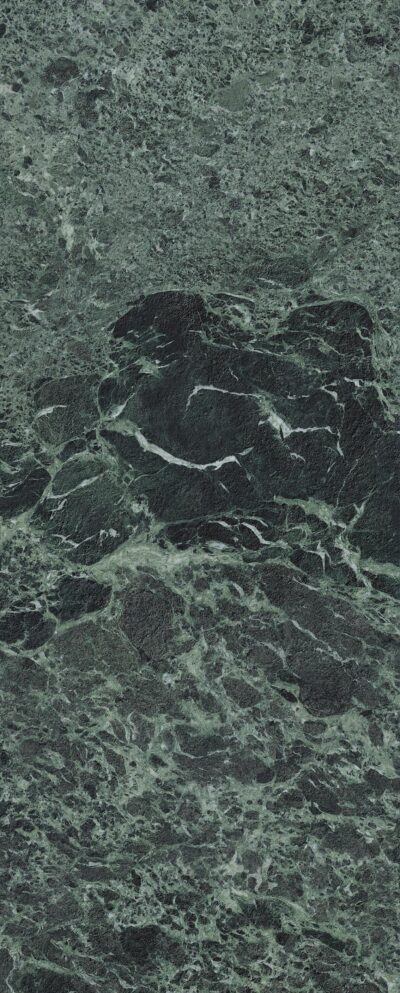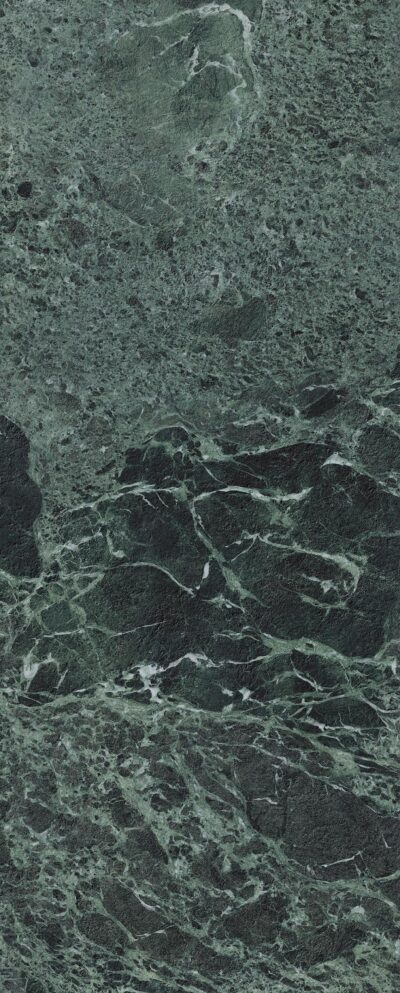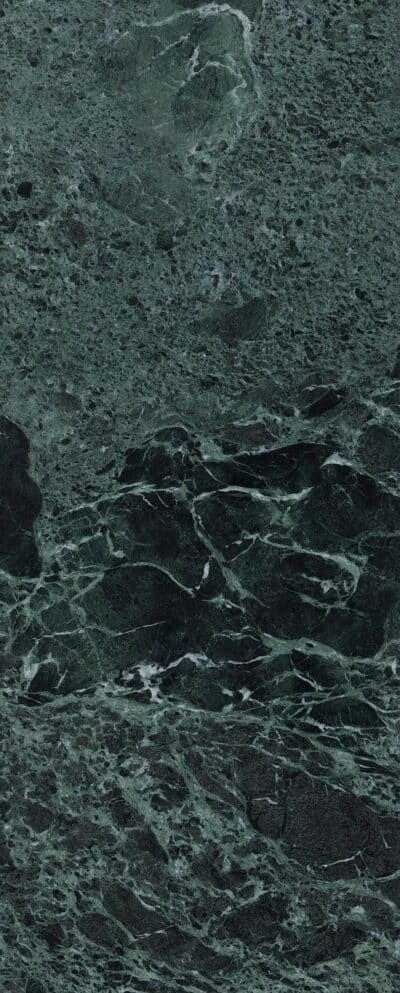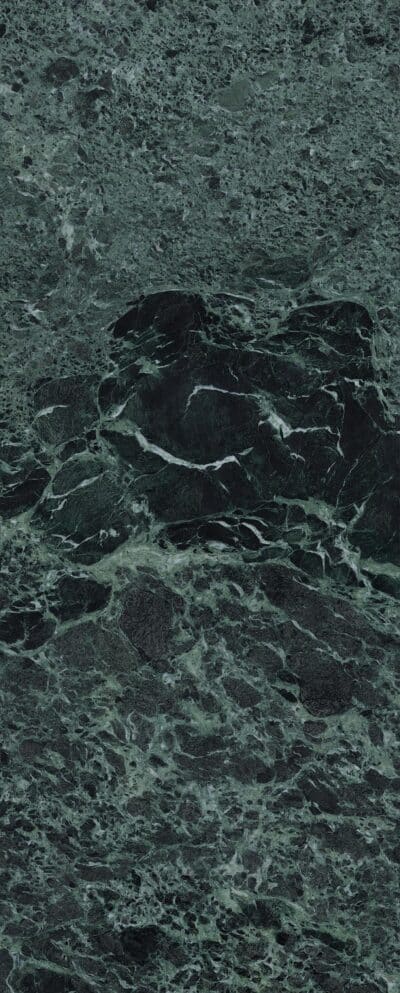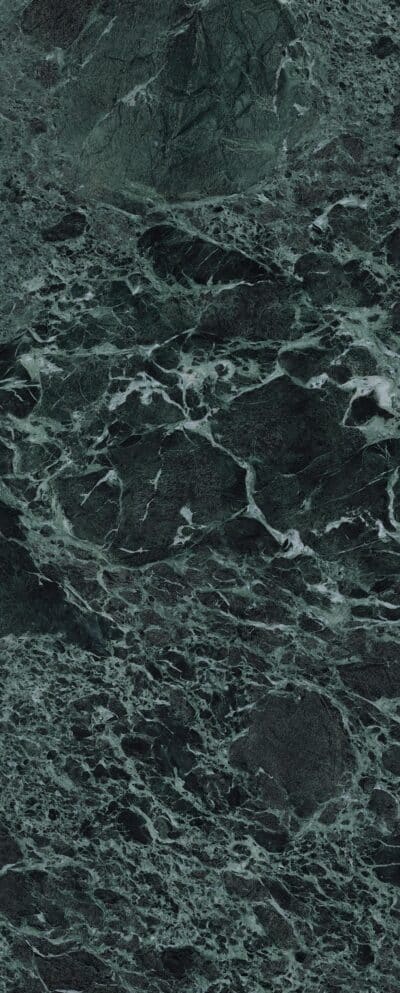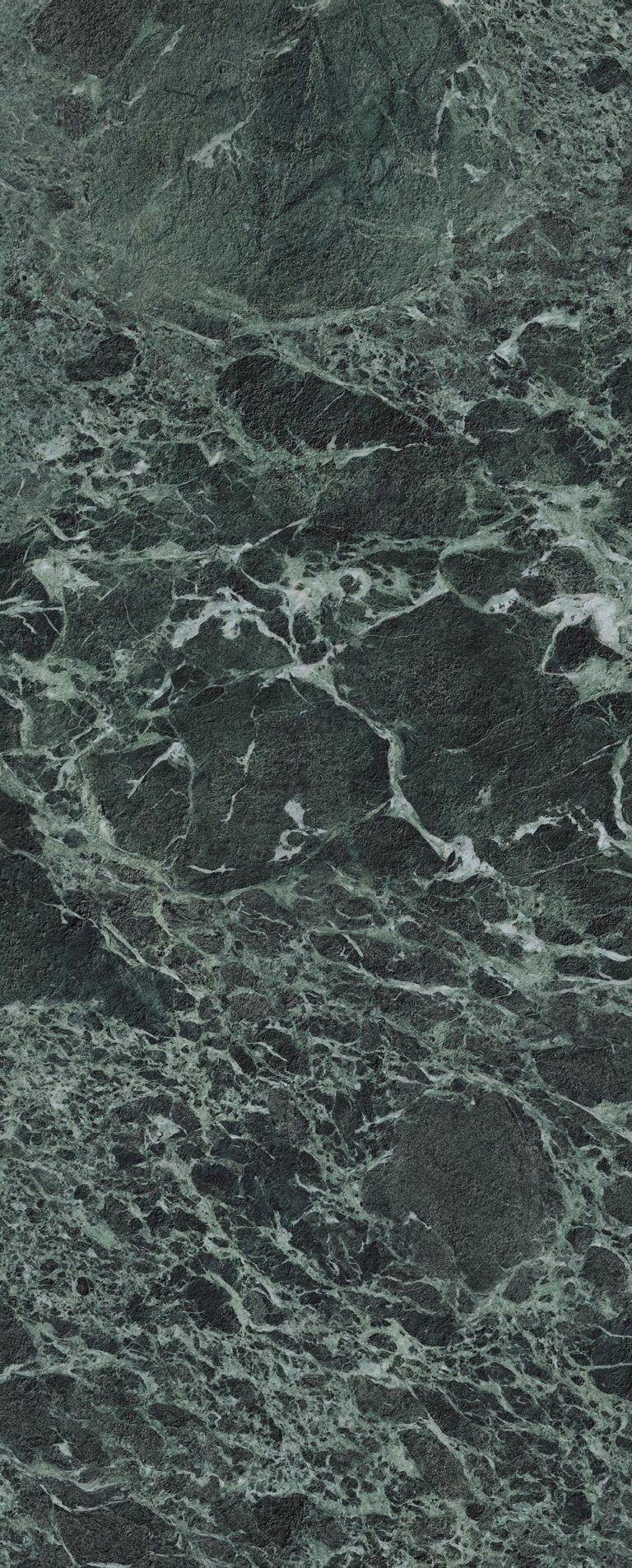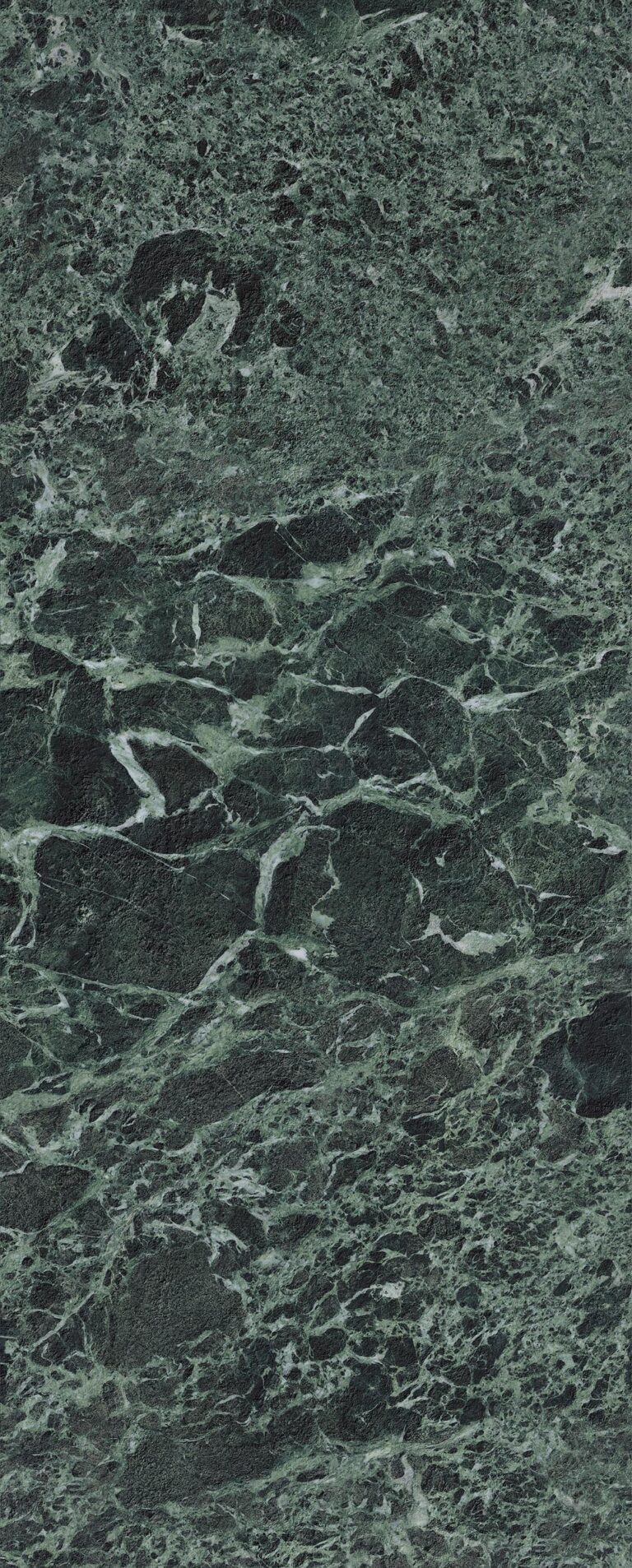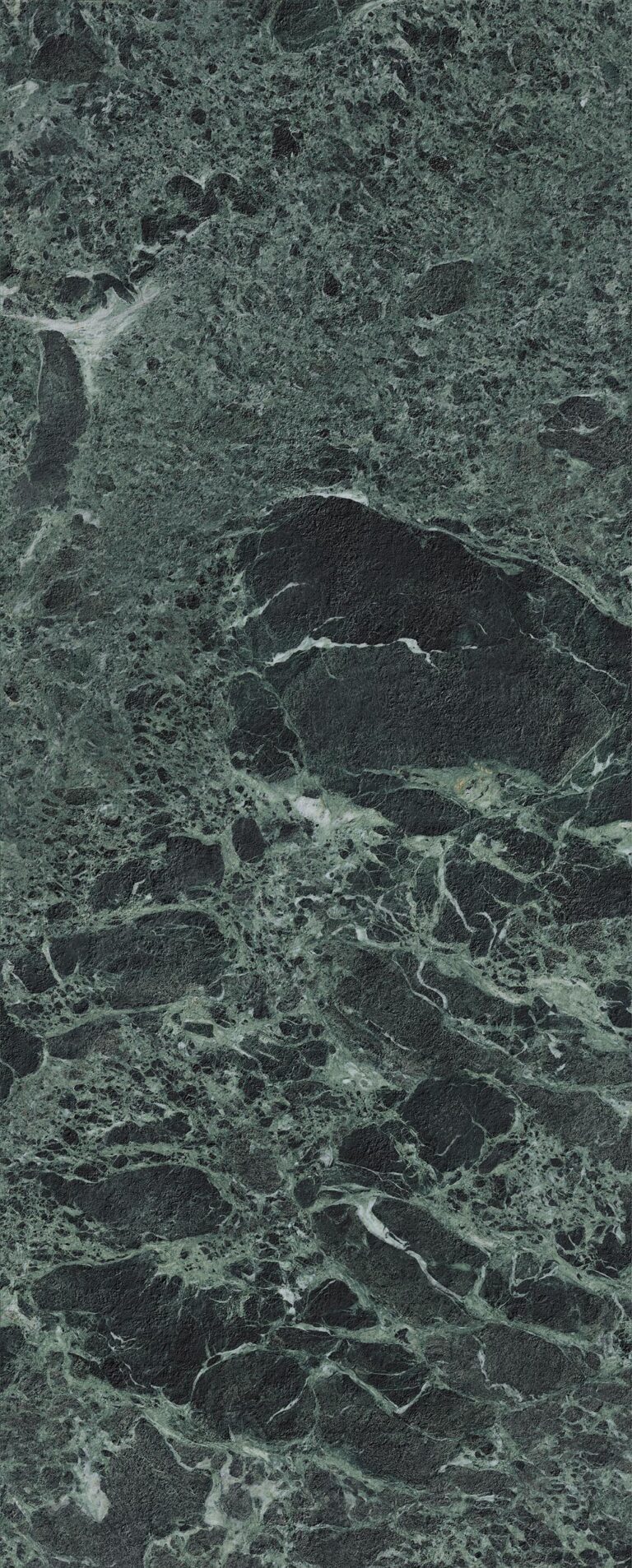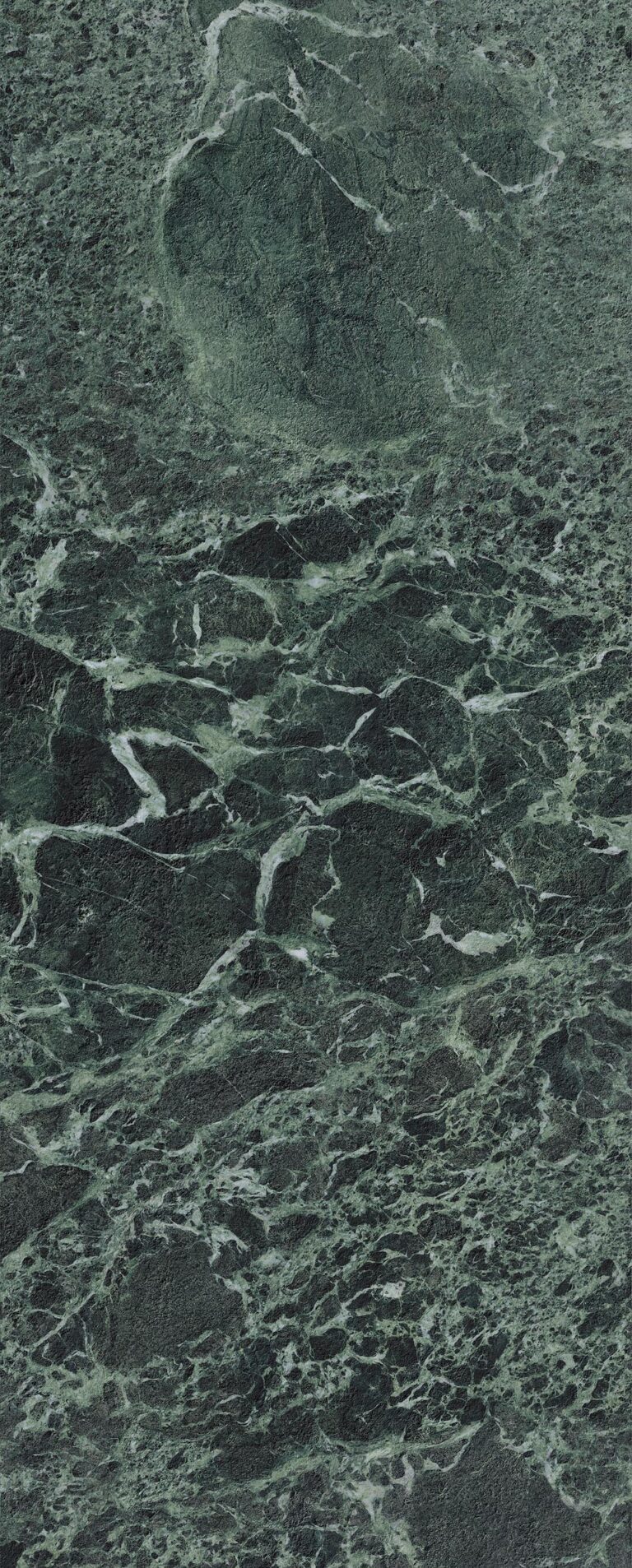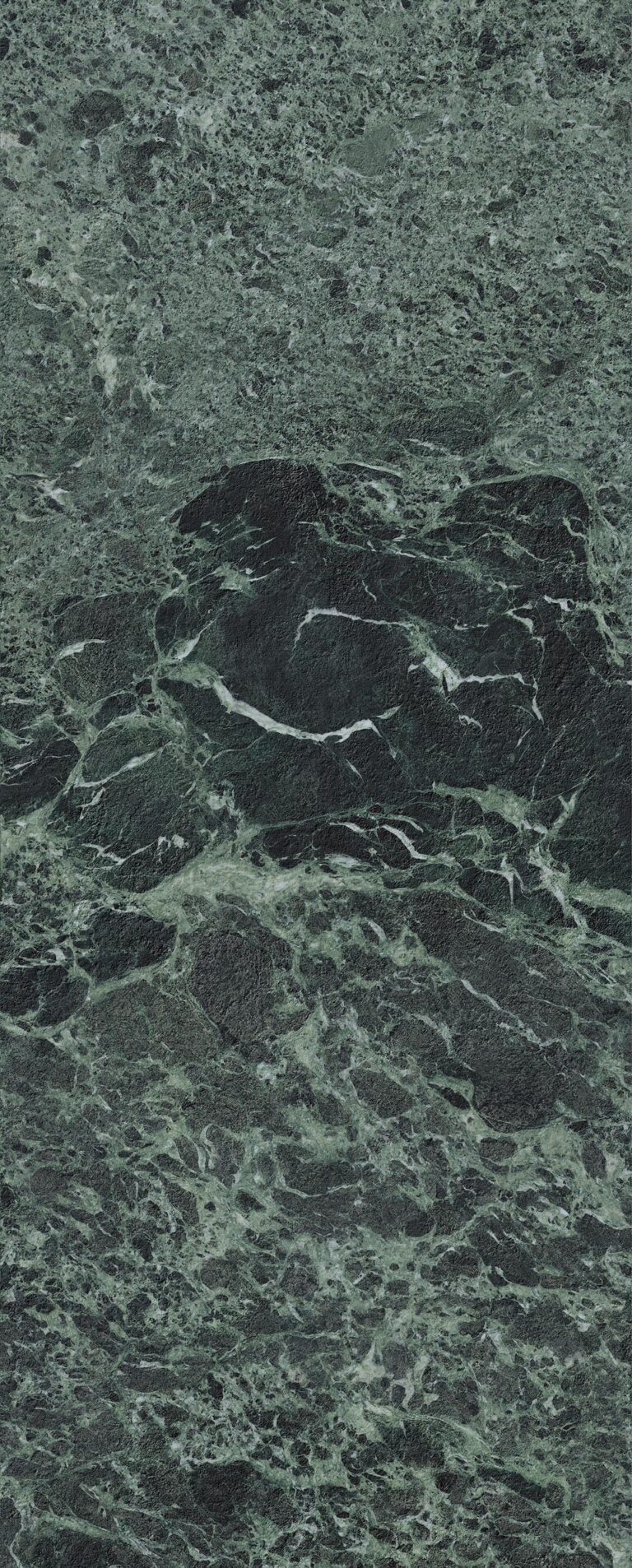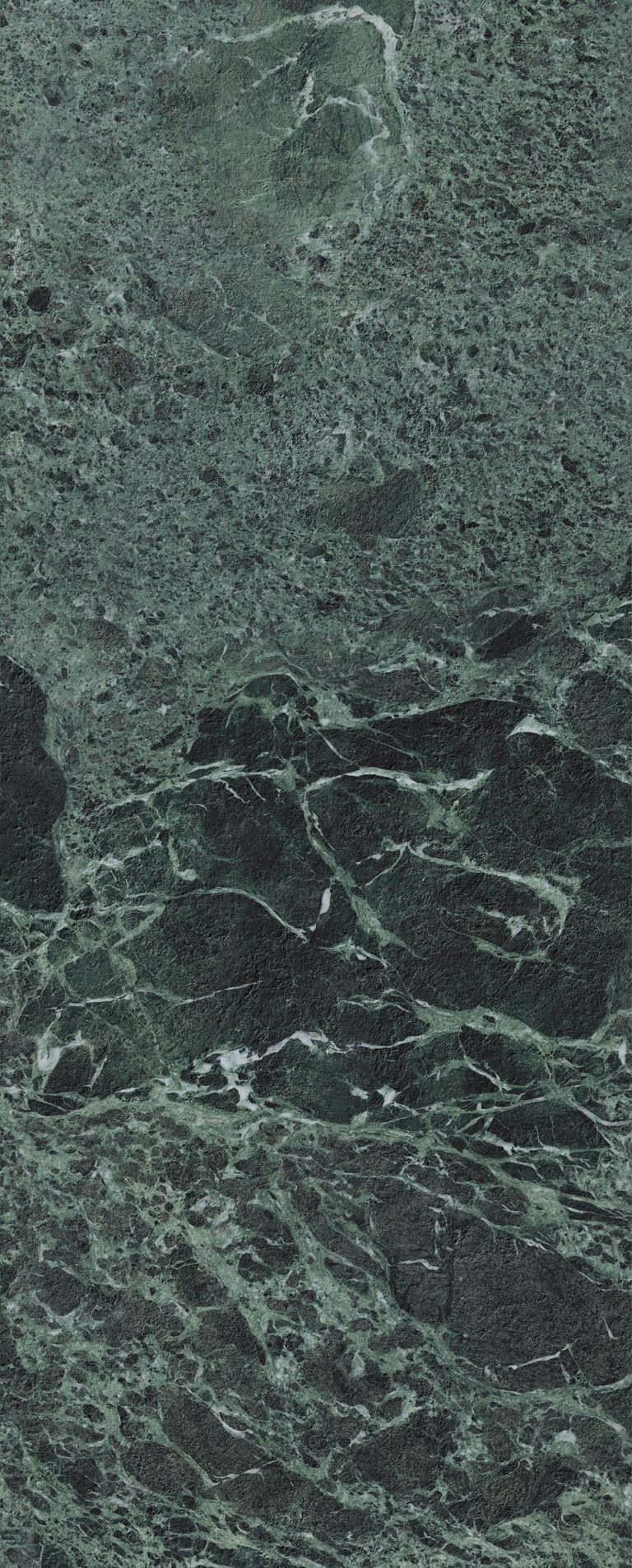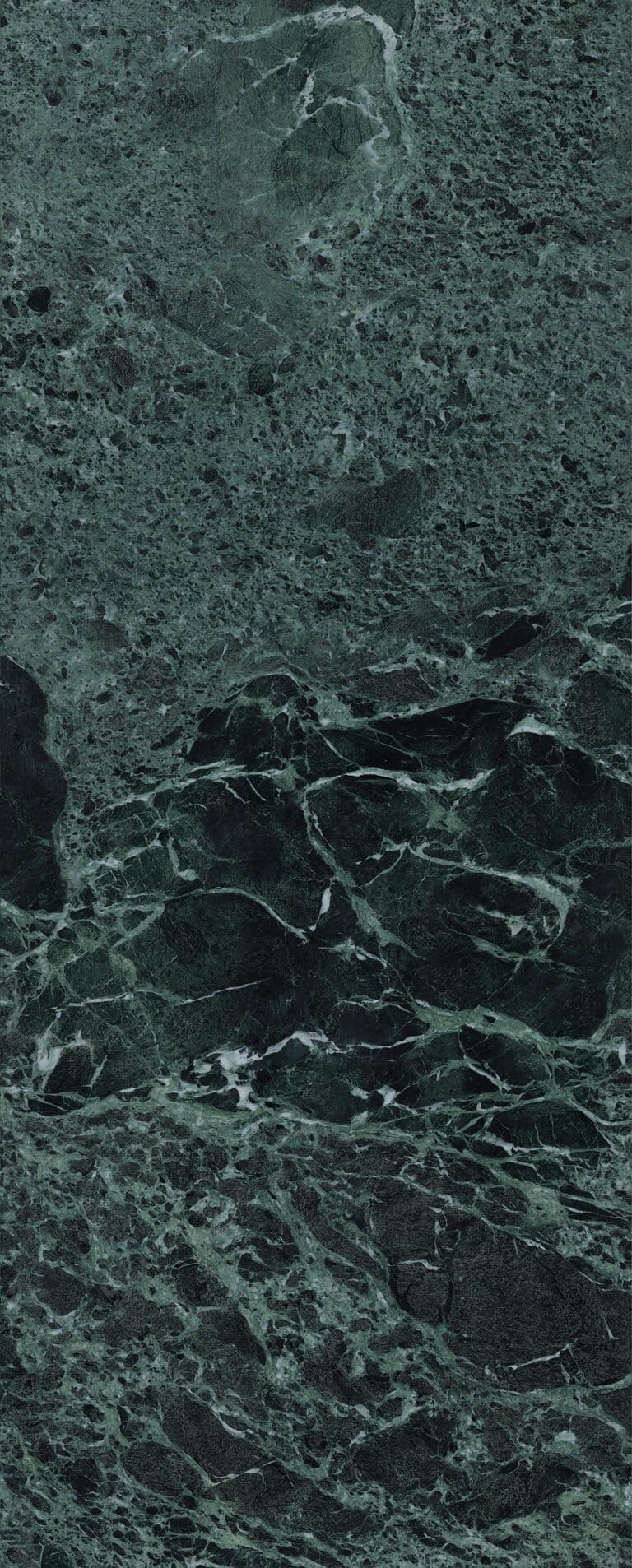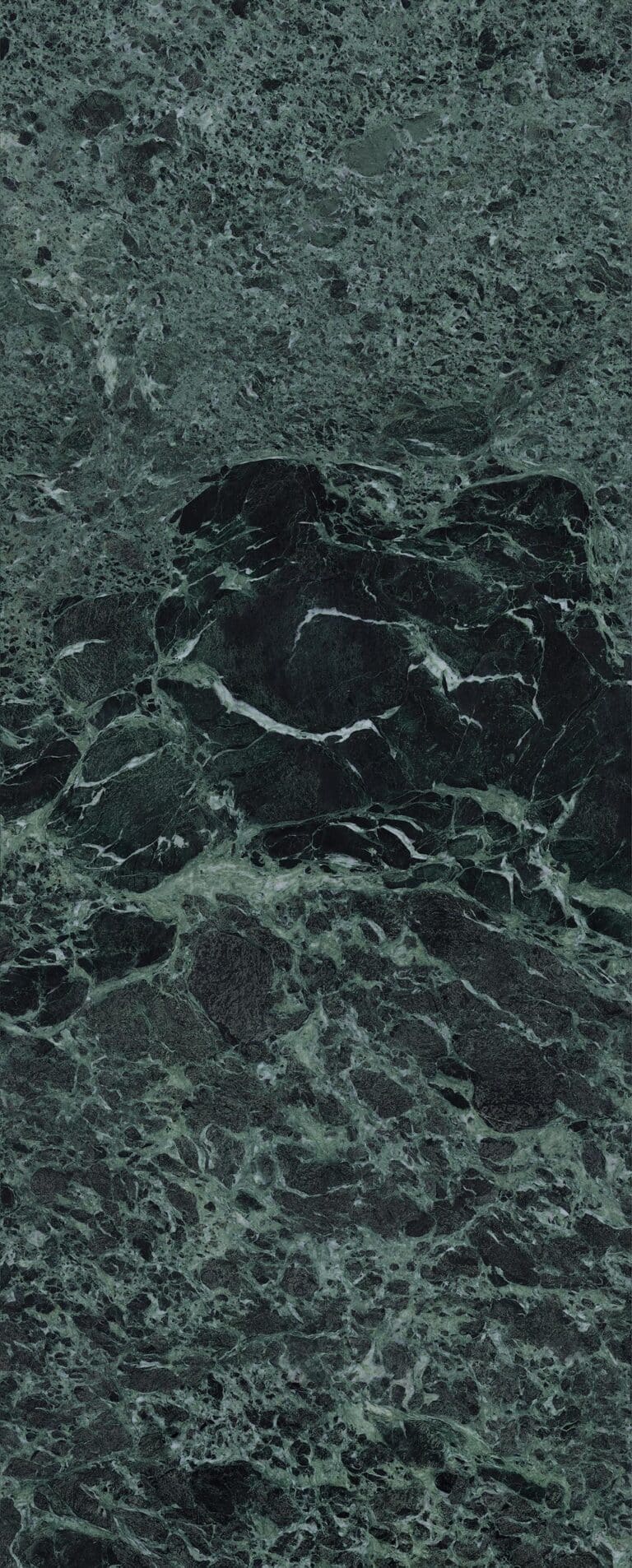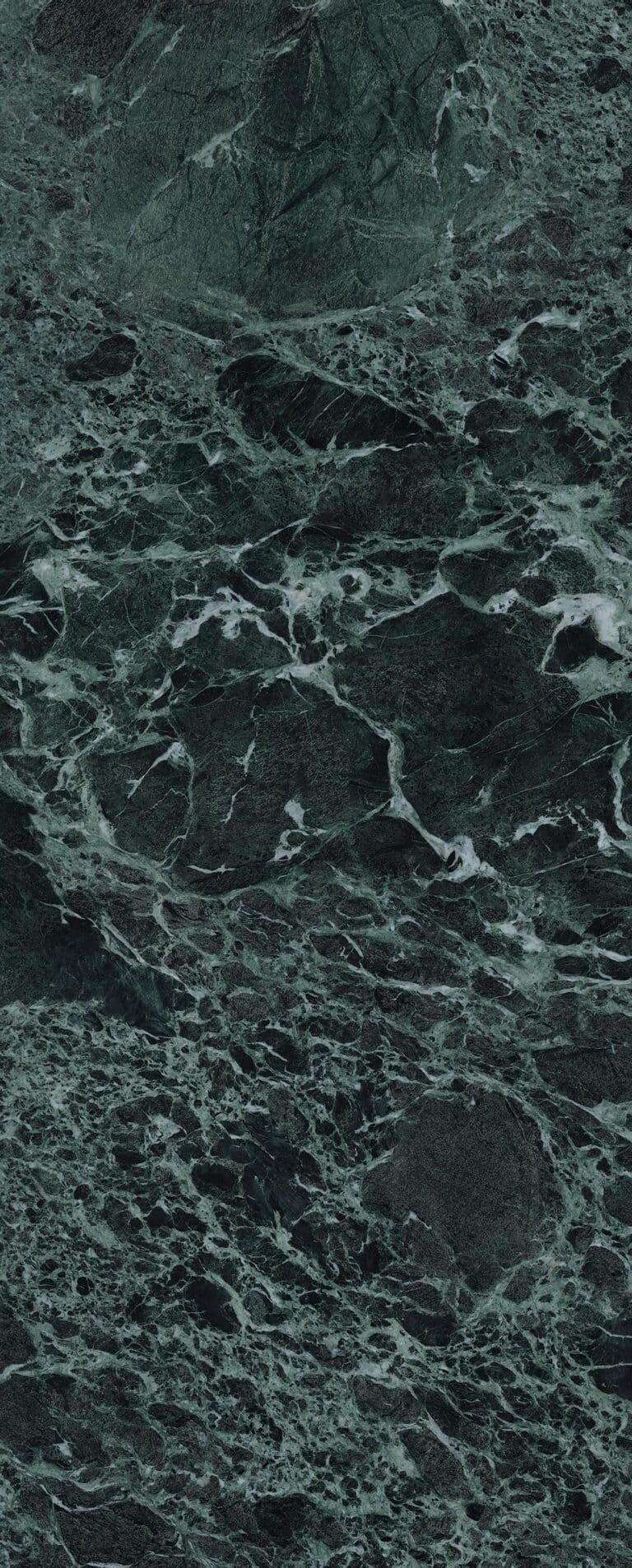 Verde Alpi
Select the finish

Bush Hammered

Polished
Sizes / thicknesses avaliable
1200×3000 – Laminam 5
1200×3000 – Laminam 5+
Sizes / thicknesses avaliable
1200×3000 – Laminam 5
1200×3000 – Laminam 5+
Laminam finishes offer a one-of-a-kind visual and tactile experience. When we conceive our surfaces, we already imagine them in your space, safely in your home, incorporated into your projects. Whether you distractedly skim your fingers over them or walk barefoot on them, the feeling on your skin is important, and it has an impact on your decision.
Verde Alpi reinterprets the splendour of one of Italian architecture's most refined marbles.
The vivid green background and white veining criss-crossing its surface recall the green serpentine of the Alpine forests and the snow-capped peaks of the Valle D'Aosta, from which this highly decorative stone originates. Verde Alpi in size 1200×3000 mm and in Laminam 5 and Laminam 5+ thicknesses is available in 6 different pattern designs.
When placed side by side, the seamless continuity of these patterns creates a striking visual effect. With the I Naturali series, which includes the marble-effect Verde Alpi surface, Laminam introduces a new canon of beauty, elegance and distinction expressed on large size ceramic slabs.
The Bocciardato surface finish of Verde Alpi recalls the textured effect of natural stone, which Laminam replicates industrially and highly realistically as a result of extraordinary creativity and continuous pioneering technological research. The R10 anti-slip finish further expands the possibilities for application to include exterior stone cladding, even in the presence of water.
The Book Match version in size 1620×3240 mm in Laminam 12+ thickness is also particularly attractive. It offers two different pattern solutions, one darker and one lighter, depending on the design choice of which side is matched when installed. durante la posa.