Successful acquisition of BEST SURFACE
February 2022
Corporate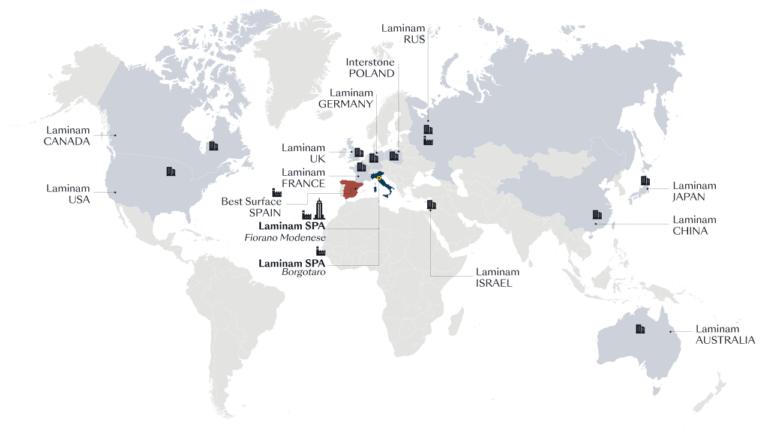 Laminam boosts its manufacturing and technological footprint in Spain with the 100% acquisition of Best Surface, the leading Spanish ceramics brand which produces and markets large-size slabs under the brand name Idylium, exclusive licensee of the Automobili Lamborghini Surfaces brand.
This acquisition strengthens Laminam's process of international expansion by adding its first Spanish facility to the existing sites in Fiorano Modenese and Borgo Val di Taro in Italy and Vorsino in Russia. The plant is equipped with state of the art technology, which allows the production of slabs with full-body decoration and veining, resulting in truly unique and exceptional products.
"We are pleased to welcome Best Surface and its people, who will undoubtedly make a substantial contribution to the future growth of the Laminam Group, given the rapidly expanding market and our desire to gain further shares in it"
Alberto Selmi, LAMINAM CEO
The operation is in addition to investments of over 50 million euro for the doubling of production capacity at the Laminam Group sites.