Laminam presents its latest evolution
June 2020
Corporate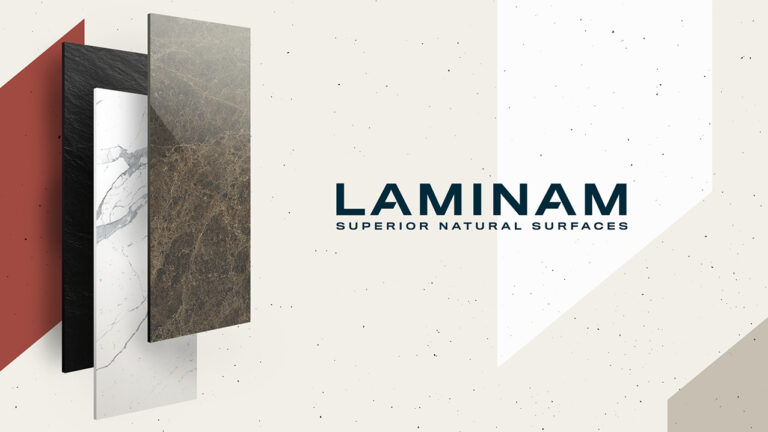 Today, Laminam presents its latest evolution. It is a new visual identity and a new communication plan which enhances the brand's positioning, pioneering outlook and aesthetic refinement of its collections. The goal is to convey value to its customers and continue pursuing the ambitious results that have been Laminam's key feature since its foundation and made it an ever-expanding industrial concern.
A NEW BRAND PLATFORM
This is the intention of the new brand platform, based on a renewed corporate vision and mission and a new logo. This logo consists of a monogram and tagline which expresses a clear and distinctive concept: Superior Natural Surfaces.
"The creative process has been guided by a profound reflection on our origins, values and future. The result is a different approach to communication, which enhances the beauty of our surfaces, their design, and qualities that make them superior", continued Selmi.
"Endowing our communication with a monogram, which is similar to the fashion rather than the ceramic world, highlights our focus on our products' style component and the need to mark them with a symbol that represents our vocation to continue pioneering the world of surfaces."
LAMINAM EXPERIENCE
Laminam's new corporate identity is just the first in a series of important innovations to be introduced in the coming months. This includes the presentation of the company's new ranges via digital channels – an unprecedented and important expressive medium for Laminam.
This is a strong signal from a company that never stops innovating and evolving, offering its customers high quality surfaces featuring a refined design and using sustainable production processes.