Laminam: 20 years of innovation, research and sustainability
September 2021
Blog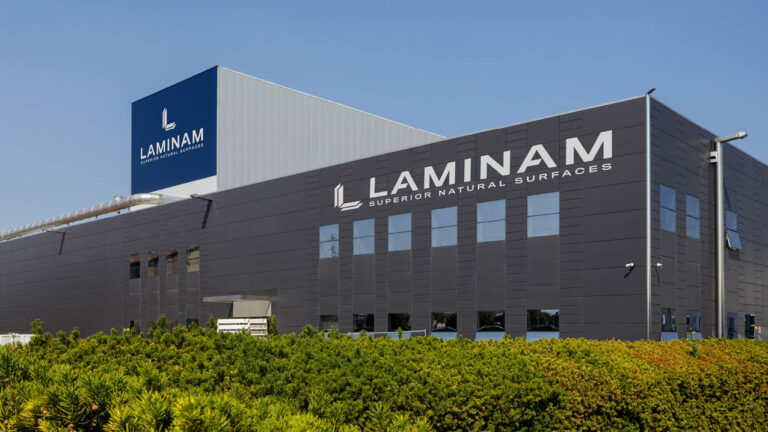 A Made in Italy success story, achieved through creativity, constant technological research, and a care for the environment and the interests of its stakeholders which is at the core of its identity.
Founded in 2001, Laminam is a pioneering business enterprise which has radically changed the surfaces sector by offering groundbreaking new large-size ceramic slabs at minimum thickness, initially aimed at the architectural sector, and later also at interior design and furnishing.
Its evolution began in 2004 with the presentation of the first large-size slab measuring 1000×3000 mm and just 3 mm thick, the first of its kind in the sector. Inspired by natural stone but with significantly superior performance, the new surfaces revolutionised the technical, engineering and style standards of indoor and outdoor vertical cladding.
2015 marked another achievement with the production of a surface 12 mm thick and 1620×3240 mm in size. Designed as a countertop and work surface for kitchens, bathrooms and tables, it opened up new prospective uses for large-size ceramic slabs.
The options soon increased: slabs in 5 mm and 20 mm thicknesses were added to the range, offering designers and clients an ever-greater number of technical and style solutions. The series also multiplied: sources of creative inspiration expanded to include not just natural stone but also concrete, lime, silk, metal and wood.
Over time, the variety of sizes and thicknesses was joined by a wide range of surface effects in order to suit the tactile and sensory needs of designers and clients, as well as satisfy technical and aesthetic requirements.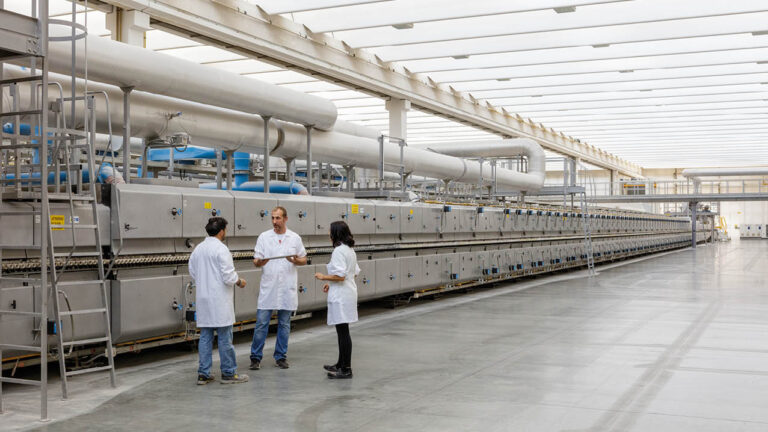 Frequently anticipating or driving market trends thanks to its research- and perfection-oriented approach, Laminam is set apart by its innovative marbles, also available in a structured version, and by its new finishes, which are often offered directly in the Bocciardato version.
In 2019, the innovative IN-SIDE series was placed on the market. Made with the revolutionary technology which also lends its name to the series, the new surfaces not only offer the same aesthetic and tactile effect as natural stone, but also their characteristic body and surface continuity.
Not forgetting the most recent presentation: Ambience. This series of eco-friendly treatments helps to reduce city pollution and makes cleaning the surfaces greener and more economical, while also boosting the already impressive bacteriostatic properties of the finishes.
Cities as forests, buildings as trees. For Laminam, sustainability is not only a question of producing natural, recyclable surfaces with environmentally friendly processes while respecting the interests of its stakeholders, but also means being at the forefront of the fight against pollution and global warming, so that future generations can live in a better world.
Laminam has revolutionised the market so profoundly that the name of the brand has even entered the vocabulary of professionals, journalists and consumers to indicate the ceramic material itself with which an entire range of surfaces is made.
Continued internationalization and global expansion is ensured both by a series of subsidiaries which are either directly controlled or formed in partnership with local players, and an extensive network of distributors who successfully represent the distinctive values of Laminam surfaces on the market.
Proud to internationally represent one of Made in Italy's greatest creative and technological leaders, Laminam keeps its productive roots firmly in Italy and continues its research and innovation led evolution, with the aim of producing surfaces which make the spaces in which we live more and more safe and sustainable.