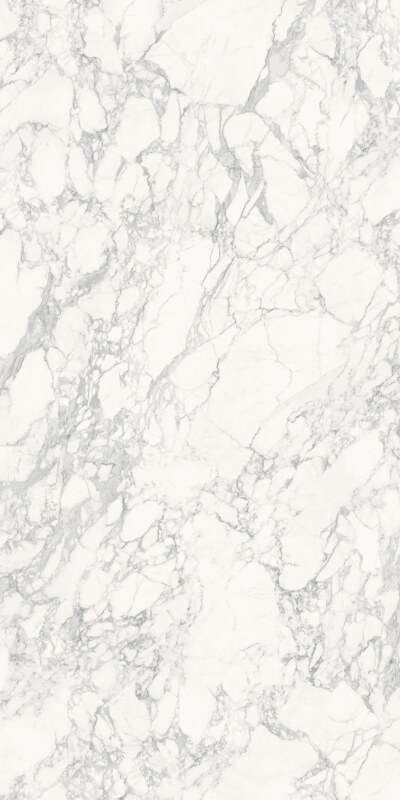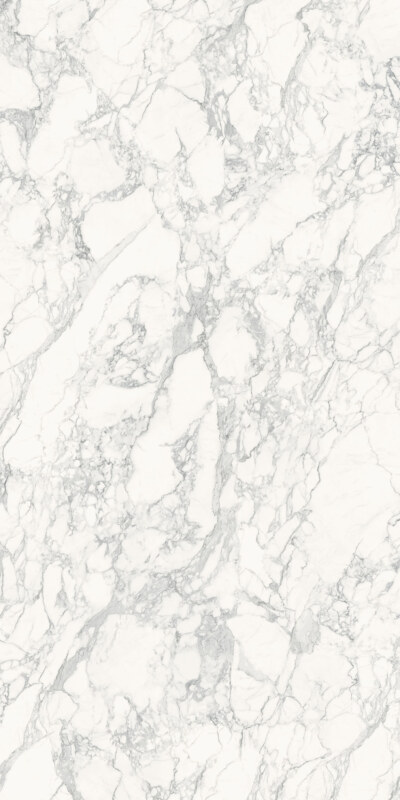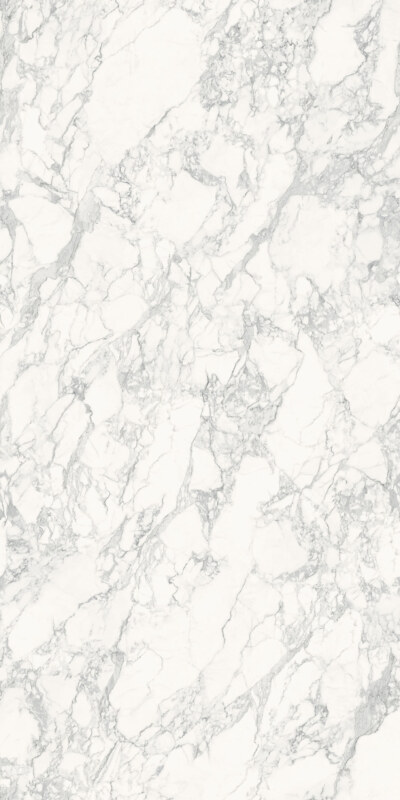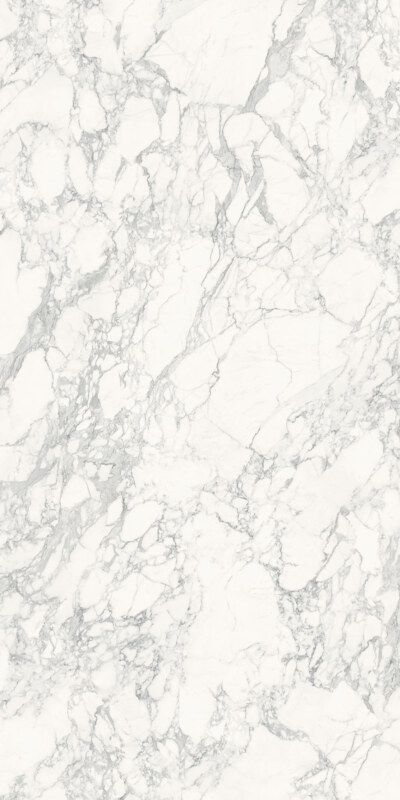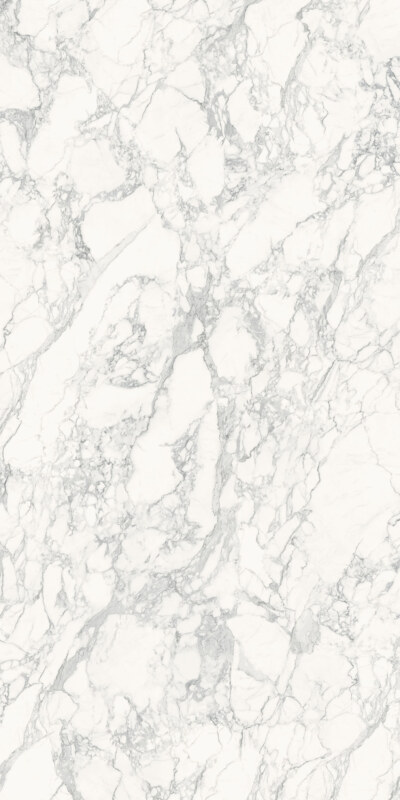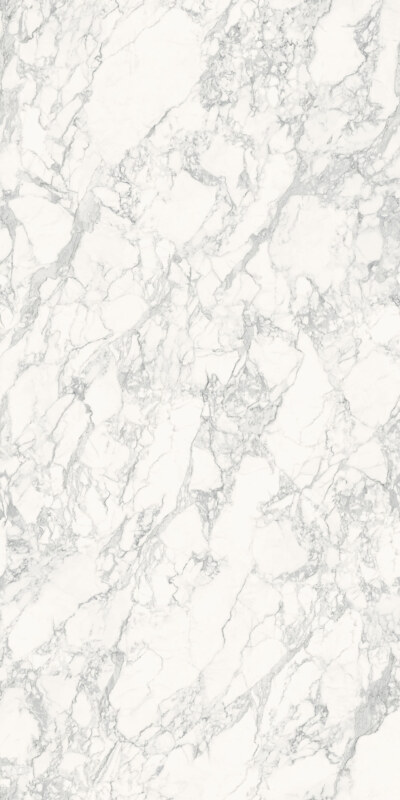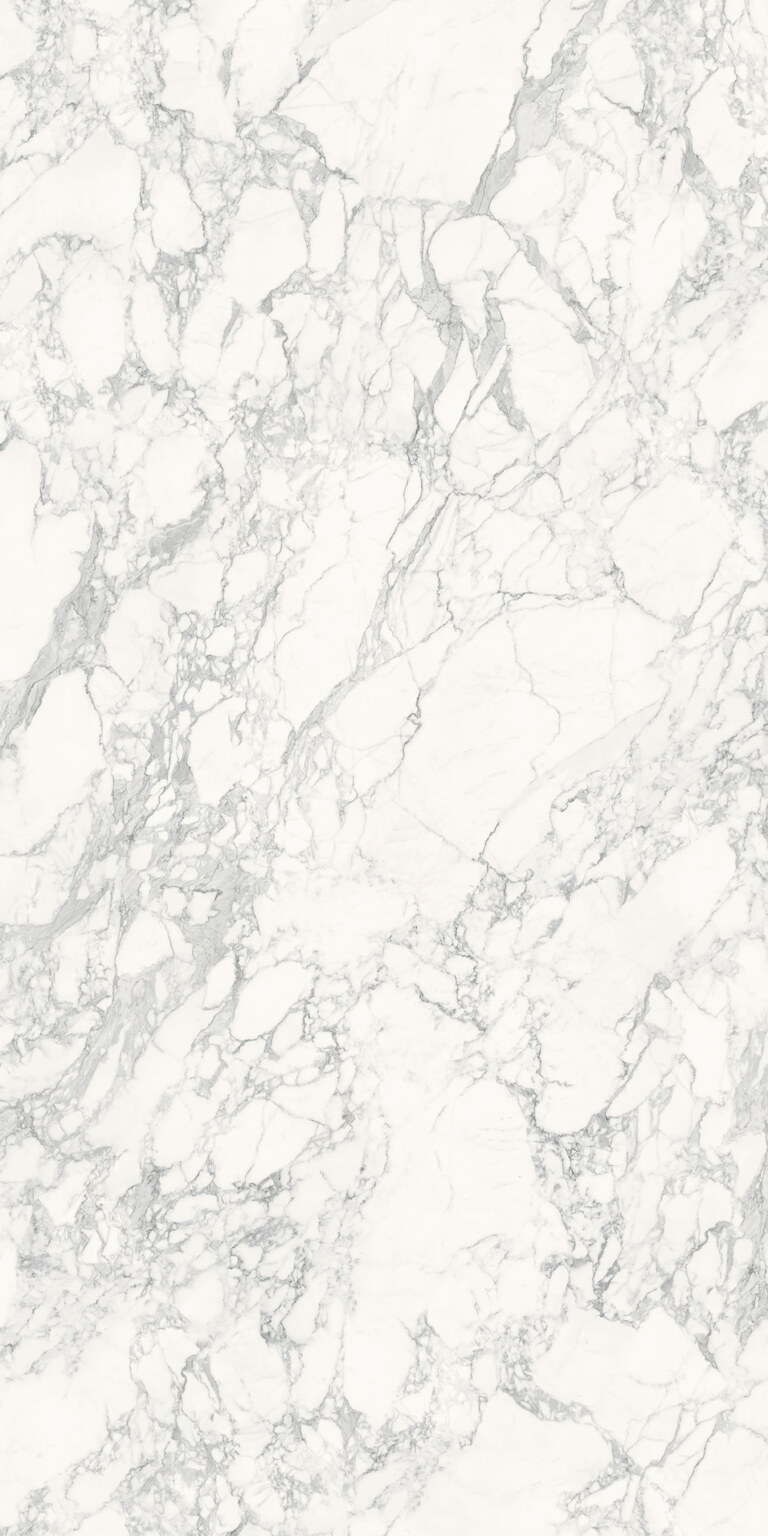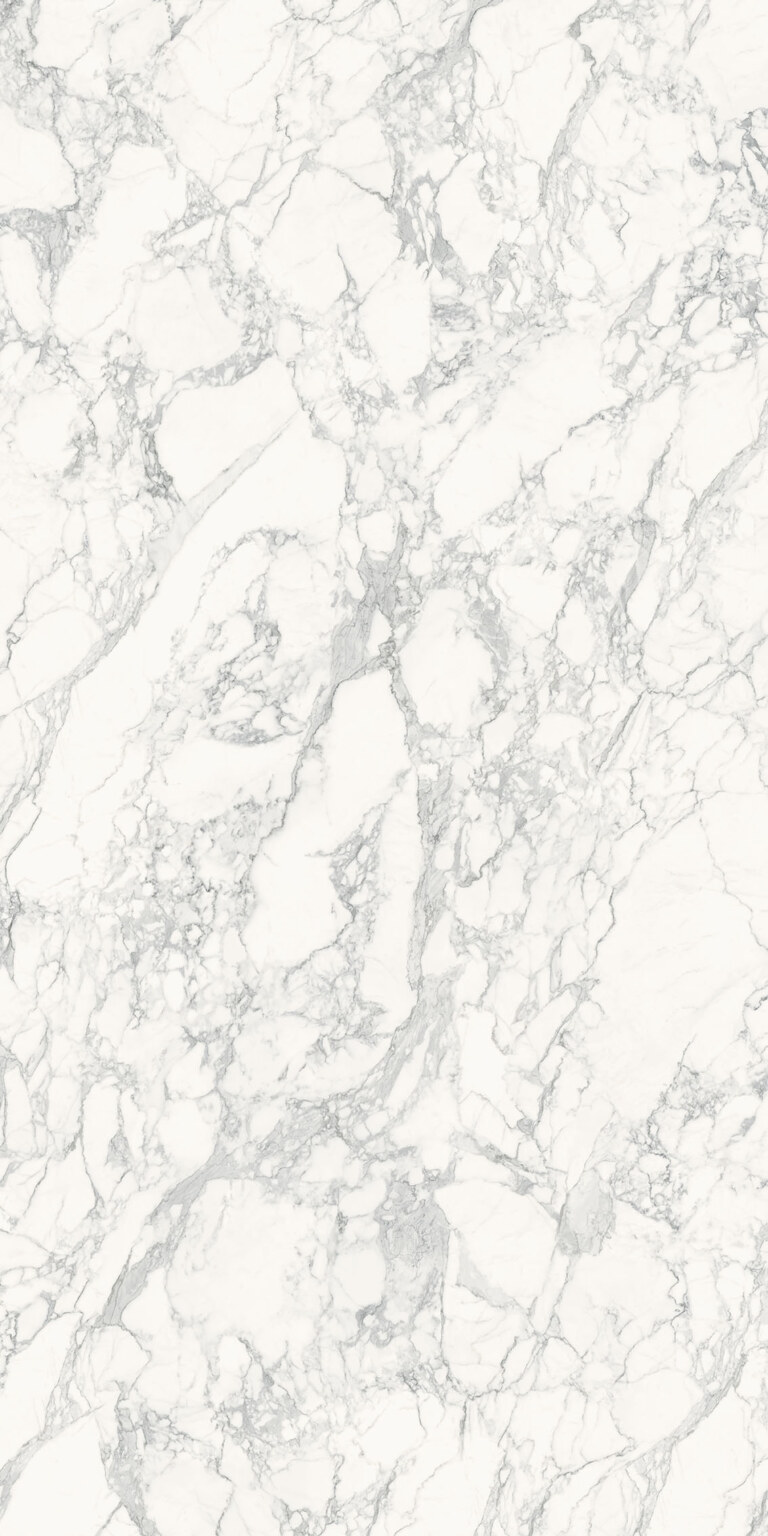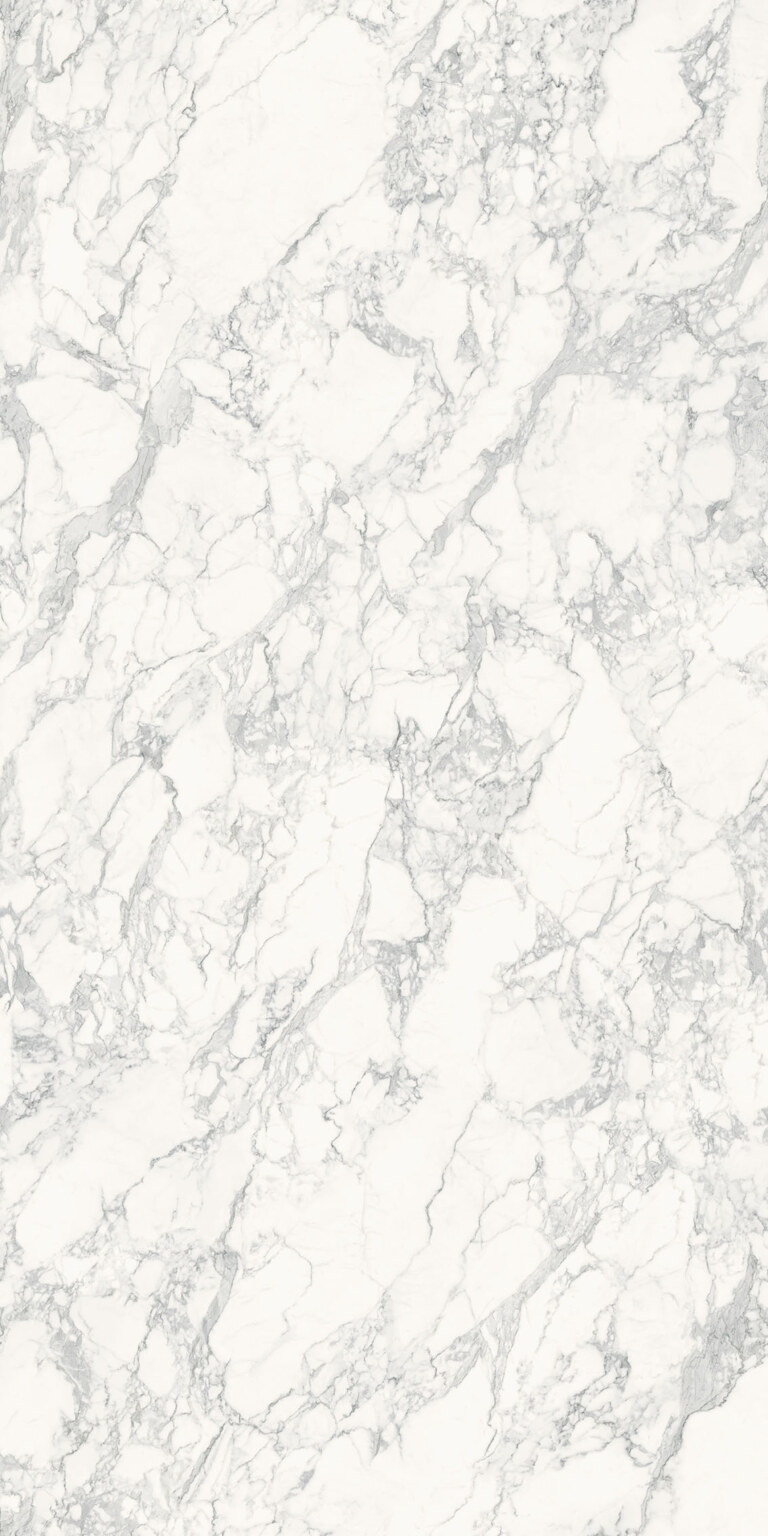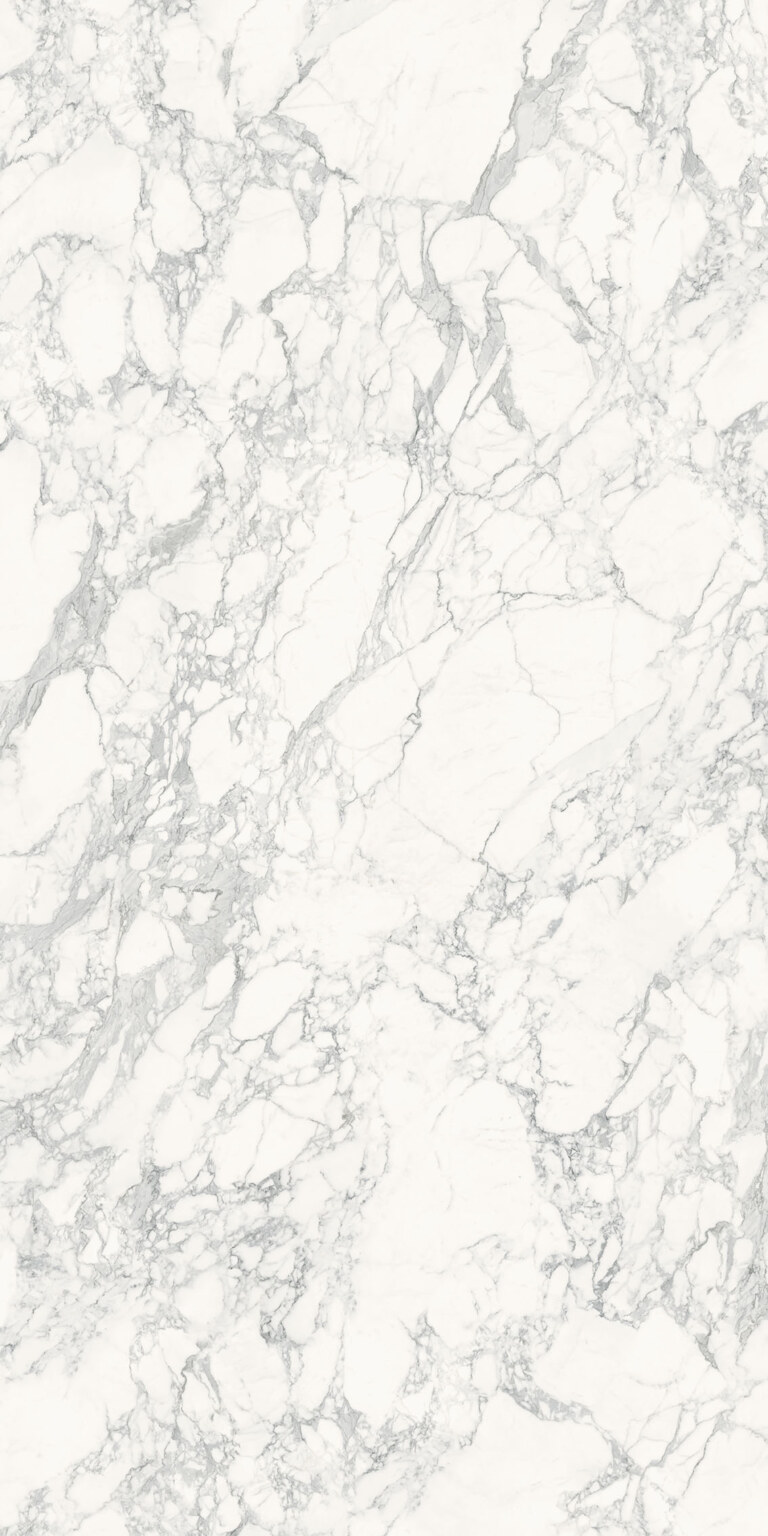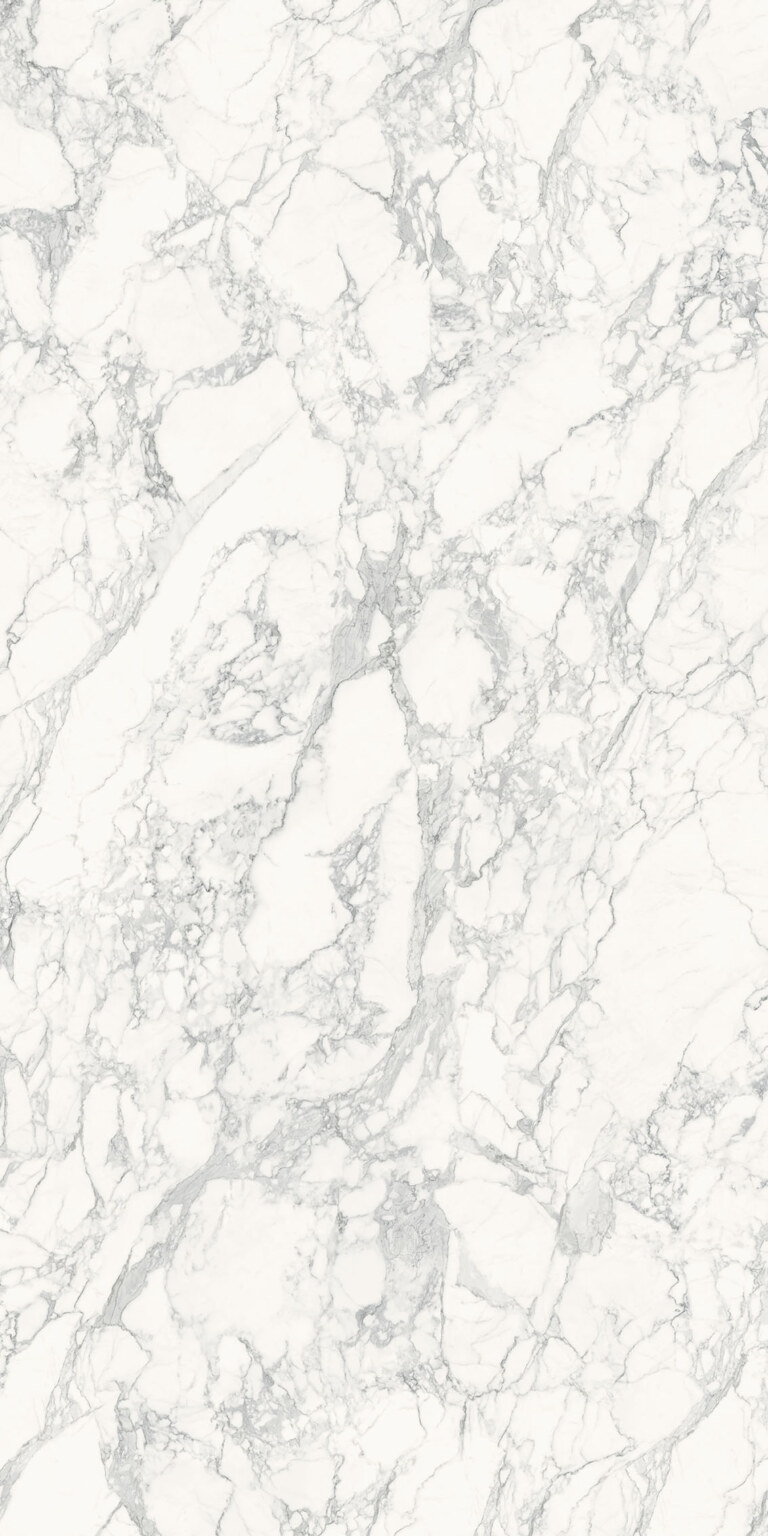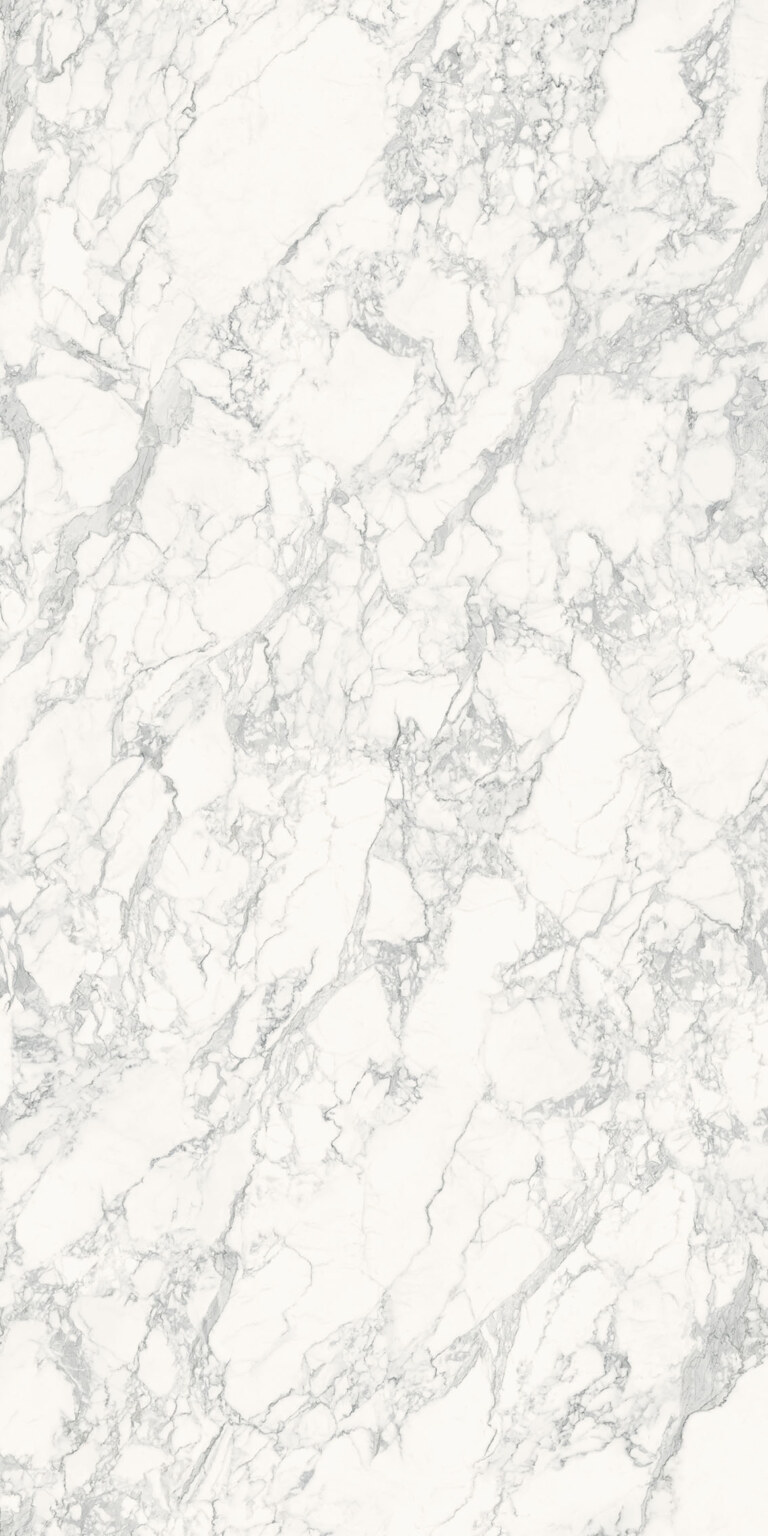 Arabescato
Select the finish

Natural

Polished
Sizes / thicknesses avaliable
Sizes / thicknesses avaliable
Esplora le Finiture Laminam
Laminam finishes offer a one-of-a-kind visual and tactile experience. When we conceive our surfaces, we already imagine them in your space, safely in your home, incorporated into your projects. Whether you distractedly skim your fingers over them or walk barefoot on them, the feeling on your skin is important, and it has an impact on your decision.
Aided by the intrinsic strength of natural materials, the surface of Arabescato reproduces the elegance of a highly prized variety of marble.
Its prominent dark grey veining stands out on the distinctive crystalline white of the background, forming circular patterns. The result is a new canon of beauty and distinction, expressed on ceramic slabs in large 1620 x 3240 mm sizes and in two finishes: Natural and Polished.
Part of the I Naturali series, Arabescato is suitable for a wide range of uses, whether modern or classic in feel, thanks to the multitude of patterns offering a different look every time.
Its versatility also makes it the ideal solution for cladding, flooring and the surfaces of furniture such as kitchen countertops, table tops or bathroom furniture as well as cladding for doors and stairs. It can also be used for exterior façades.